In previous articles, we have discussed what makes an individual an eligible Employment Pass holder, we have discussed what type of Singapore Visa is required depending on different activities, and we have covered the responsibilities of pass holders who study or work in Singapore. We understand that a Singaporean or permanent resident will not have the same responsibilities as a foreigner and that Singapore citizens have better access to some sectors than a permanent resident might, and how handicapped children fall within their parents' immigration plans.
We provided details on the dependent's pass, Long Term Visit Passes and information for those who want to start a new business in Singapore. But we have not yet covered exemptions for work in Singapore that might include activities like practical training, the Work Holiday Programme, etc. and how this affects, for example, S Pass Holders. This article provides more information on what the 2022 Government of Singapore views as exempt work activities.
It should be noted that individuals entering Singapore on a Holiday Visa Programme will not be able to work in Singapore unless they apply for a valid pass related to the activities they wish to undertake (unless the activity is exempted). If they do find work in Singapore, they can only commence working once they have a valid pass or Singapore work Visa issued to that effect. This includes anyone who wants to start their own business or those engaging in information and services sectors not listed in this article as exempt.
Remember that anyone entering Singapore must hold a valid Passport to that effect. Eligible spouses who enter with a permit holder must have the supporting documentation that allows them entry, ready to present to authorities as needed.
Types of Work Passes in Singapore
Many first time immigrants might not realise that there is not just one Singapore work visa but that they are divided into categories depending on the activities you will undertake in Singapore. Remember that an eligible Employment Pass holder will be able to bring their eligible spouses (not common law spouses) and their children into Singapore. Some of these can only be issued to individuals who have acceptable qualifications and relevant experience and who meet the assessment criteria related to the pass they want to apply for.
These categories are:
Short-term Work Visa.
Singapore Work Visas for students and trainees.
Singapore Work Visas for skilled and semi-skilled workers.
Singapore Work Visas for professionals.
Singapore Short-Term Work Passes
When someone comes to Singapore on a STVP, they are usually not allowed to work, but for some foreign workers, for example, journalists, who might only need to work in the country for short periods, they can apply for a Miscellaneous Work Permit which allows its holder to work for periods shorter than 60-days.
As long as foreign students are enrolled in approved educational institutions, they are also allowed to work in Singapore with their Study Visa. While family members can be bought into Singapore on a Long-Term Visit Pass, family members will not be allowed into Singapore on your STVP.
Singapore Work Visa for Students and Trainees
The appropriate passes for foreign trainees and foreign students are:
The Training Work Permit which is suited to unskilled/semi-skilled foreign trainees or students who need to attend practical training in Singapore that has a duration of less than six months.
A Working Holiday Pass which is available for certain foreign nationals who fall under Singapore's Working Holiday Programme. This Pass is non-renewable and can only be granted once. It is valid for up to six months (or 1-year for Australians and Australian Students) and available to individuals between 18 and 25 years (or 18 and 30-years for Australians). The following nations fall under this group:

Switzerland
United Kingdom
United States
New Zealand
Japan
Hong Kong
Germany
France
Australia

The Training Employment Pass is issued to foreign nations who want to attend training for less than three months. For this pass, there is no quota or levy for foreign workers.
Singapore Work Visa for Skilled and Semi-Skilled Workers
Skilled and Semi-Skilled workers in Singapore may apply for any of the following work visas:
Work permit for Performing Artists that is suitable for performing artists who have qualified to perform at eligible Public Entertainment Outlets, for example, hotels, nightclubs, and bars. For this pass, the foreign worker levy and quotas would apply.
Work Permit for Confinement Nanny, which is available to Malaysian confinement nannies who may work in Singapore for a period of 16-weeks. This period begins upon on the birth of their employer's child. Employers will be liable for a foreign worker levy.
Work Permit for Foreign Domestic Workers, which is only available to workers aged between 23 and 50. This permit is only accessible to certain countries, for example:

Indonesia
Bangladesh
India
Hong Kong
Malaysia
Etc.

Work Permit for Foreign Workers, which is only available to a foreign worker from specific countries and only allows for employment in certain sectors. Foreign worker levies and quotas apply. Examples of suitable vectors include the process or services sector, marine shipyard, manufacturing, and construction).
An S Pass which is available to mid-level skilled staff who are paid a fixed monthly salary of no less than SGD 2,300. In this case, foreign worker levies and quotas will apply.
Singapore Work Visa for Professionals
Foreign professionals can receive the following types of work visas:
EntrePass which is suited to entrepreneurs and investors who want to start a new company in Singapore.
Personalised Employment Pass which is suited to high-end professionals, some of whom may already be Employment Pass holders. The Personalised Employment Pass is more flexible than other work passes.
The Employment Pass which is suited to foreign professionals, executives, and managers who will earn a monthly salary of no less than SGD 3,600.
No foreign worker levies or quotas apply for any Employment Pass on the above list.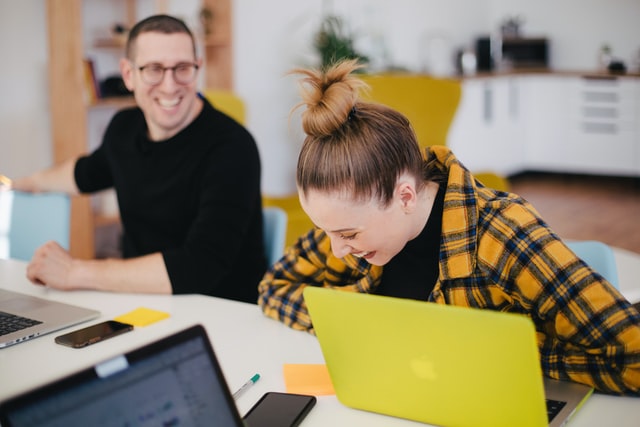 How to Apply for a Singapore Work Visa?
Before you can apply for any kind of valid Work Visa in Singapore you will need to find employment. Your employer or an appointed Employment Agent is then the one who applies for Employment Pass or Singapore Work Visa.
Singapore's Ministry of Manpower provides an online application service that your employer can use for this application. The application process is as follows.
The first step is for you to find employment in Singapore.
Before you come to Singapore, our employer or the Employment Agent will submit a work permit application on the EP online system. There is a processing fee that they will have to pay.

If the application is rejected, then your employer will receive an In-Principle Rejection letter, and you will not receive a Singapore work permit.
If the application is approved, then your employer will receive an In-Principle Approval (pre-approved) letter, which you will be able to use to enter Singapore.

Once you have your IPA, you can enter Singapore.
Once you are in Singapore, your employers or your Employment Agent can apply on the EP online system to get your Singapore Employment Pass or Work Visa issued. There is another fee involved here.
Once your work permit is issued, the Ministry of Manpower will send a notification letter. The letter contains information about additional steps that may need to be taken, such as fingerprints or a photo. You will then be allowed to commence your work and also to travel in and out of Singapore until you receive your Employment Card.
You must register with the Employment Pass Services Centre within two weeks of your pass being issued.
You can expect to receive your Pass Card within 4 working days of registering.
Work Pass Exempt Activities in Singapore
As the list of work permits suggests, there are some activities that overseas foreign professionals can undertake in Singapore that are exempt from the work visa or Employment Pass requirements. We will discuss these activities here:
Tour Facilitation
Any foreign professionals who are responsible for activities related directly to the facilitation of a tour and any activities undertaken by tour facilitators or tour leaders who are employed by a foreign company. Examples of activities: logistical support to tour group, assisting with the smooth execution of the overall tour itinerary.
Junket Activities
Junket promoters who are either employed by a foreign employer or who are self-employed and are promoting a product or conducting junkets in a casino are exempt from a work pass. They must, however, have a valid Junket Representation License that was issued by the Casino Regulatory Authority.
Mediation or Arbitration Services
As long as these activities are not related to politics, community, race, or religion, individuals will be exempt from the need for a work or employment pass.
Exhibitions
Any individual who is part of a trade fair or exhibition. This does not include exhibitions at makeshift stalls, and those participating in trade fairs which are required to hold a Trade Fair Permit under the Environment Public Health Act are also not exempt.
Provision of Specialised Skills
This is usually reserved for individuals who have skills that are not available in Singapore or who need to service or supply or manufacture specialised equipment. This includes those who are providing expert services in auditing or commissioning new plant or personnel who are providing specialised services in:
installation
dismantling
transfer
maintenance
repair
of processes or equipment in an existing plant.
Seminars and Conference Activities
Any individual who is speaking at, moderating, or organising workshops, conferences, or seminars that are not political, communal, or religious in nature.
Filming and Fashion Shows
Any individual who forms part of a crew that is filming on location or involved in a fashion show on location. It would include directors, models, and photographers.
Sport Activities
Individuals participating in sports activities, including support staff, an umpire, or a coach that is involved in activities supported by a statutory body or the Government. This excludes those who are engaged by Singaporean organisations through a contract. Such individuals will require a valid work pass.
Media and Journalism Activities
This would only apply to those who are covering events that are supported by a statutory body or the Government. This does not include influences or social media.
Foreign Performers
This is reserved for performance artists or their crucial support staff who are involved in an event that is supported or organised by a statutory body or the Government or anyone performing in a public event. Aside from support staff, these individuals include:
Musicians
Instrumentalists
Singers
Actors
This includes individuals performing in Public Entertainment outlets.
Requirement to Notify MOM
Any individual who is involved in activities listed above that are exempt from work passes should notify the Ministry of Manpower before they engage in these activities. When they arrive, they need to obtain a Short-Term Visit Pass from the Immigration and Checkpoints Authority. Then they must notify MOM with the following information:
Their personal particulars including name, birth date, gender, nationality, passport number, and expiry date of the passport.
Expiry Date of the Short-Term Visit Pass
Disembarkation/Embarkation card number
Start-date and end-date of activity
Type of activity to be performed
Extensions of Stay
Any such extension of stay beyond what was originally agreed upon must be declared to the Ministry of Manpower via a complete resubmittal and updating of the travel document number and its expiry date on the online platform.
The following requirements must be met for an extension of stay:
The total period of time for the activity cannot exceed 60-days.
The applicant must already hold a valid STVP that covers the extension period. Otherwise, the STVP must be extended with the ICA before they file for extension of stay through the MOM.
The extension must be done before the commencement of the end date that was specified in the initial notification.