The advancements in technology have allowed applicants to submit their Singapore PR applications online. While the online process has made it easier and straightforward, many applicants still struggle with navigating as well as accessing the site. Combined with the numerous forms and multiple documents to upload, any oversight may lead to your application being rejected. Hence, here are some tips that can help you to manage your expectations when submitting your Singapore PR application online.
While you are reading through our Singapore PR application tips, we encourage you to consider contacting one of our professional technical personnel who can provide you with expert guidance and support throughout the Singapore PR application process. We can help you at any point in your application for Singapore permanent resident status. Remember that your application must be perfect, as any mistakes can result in your application being turned down. Our application professionals, technical personnel and skilled consultants can help you achieve this goal of perfection at any point of your application.
We can help you prepare supporting documents, such as your educational and professional history, your employment pass, etc. and can help with the need to translate documents. Whatever you need to get your PR application approved. We have extensive experience working closely with Singapore authorities helping people to apply for permanent residence and even to become a Singapore citizen after some years of holding permanent residency status. Your journey with us starts when you apply for Singapore PR.
We offer assistance with every step of this process, the Singapore PR application form, the supporting documents, organising information like your education and employment history, for example, and making sure that everything is included in your application for permanent residency in the correct order when you complete your application online.
Tips to manage your expectations when submitting your PR application 
Organise your documents
Did you know that the moment you start the e-PR process, you will only have seven days to complete and upload the necessary documents? Hence, it is integral to get your paperwork in order before you start the PR application process. This ensures that you do not end up losing time from searching for or obtaining the necessary documents.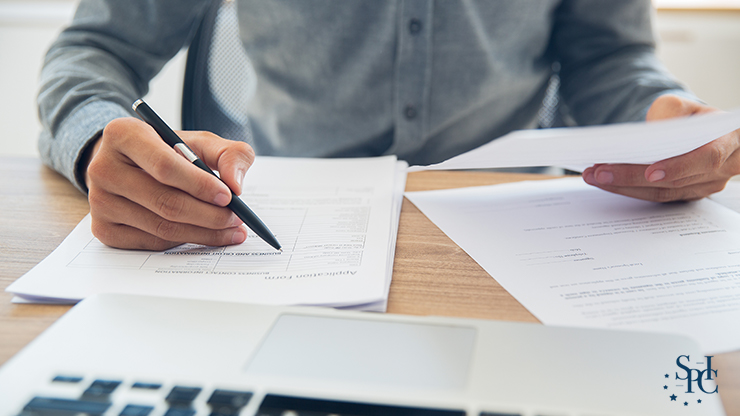 Something that all Singapore permanent resident applicants should remember is that application is a competition. There are thousands of people applying for Singapore PR status along with you, and your application needs to both standout and be perfect before you will be considered to be granted PR status.
Therefore, before you even start completing the permanent residence application form, make sure that all of your supporting documents like your Employment pass, your Education certificates, etc., are ready to go. If you still have to request any such documents, you risk having to submit an incomplete application due to delays, and that will almost certainly result in a failed attempt, which will delay your application even more.
Apart from having all the required documents, you also have to ensure that they are organised in the proper order. The number of documents required by the Immigration and Checkpoints Authority (ICA) of Singapore can sometimes seem overwhelming for applicants, and having to consolidate them may be a challenge; as such, it is often recommended for you to engage in the services of a PR application agency in Singapore.
By engaging in the services of a PR application consultancy like Singapore Professional Immigration Consultancy, we make your PR application process as hassle-free as possible by being here for you at every step of the process.
Furthermore, documents that are not in English need to be translated, and those translations are submitted with the copies of the original documents. Privately created translations must first be notarised and accredited by Singaporean agencies. Document translations produced by approved Singaporean agencies do not need to additional approvals. Try to gather all the necessary documents before you have them translated, so that all the required documents can be translated in one go.
Ensure all information provided is timely and accurate is crucial for you to provide accurate information in your PR application. Failure to do so will lead to the rejection of your application. Combined with the time constraint, it is likely that you may end up providing the wrong information or documents. A useful tip is to engage a professional PR consultant to run through your documents for you so that there is a lower risk of you providing inaccurate information.
Consultation firms like ours manage hundreds of Singapore PR and Singapore citizenship applications, so we are very familiar with the procedures. Having to tackle the process alone can be overwhelming and costly should your application be rejected. Remember, for your Singapore PR application, you should always provide the most up to date supporting documents possible. The review process takes quite some time, and if documents expire during the process, your PR status might be turned down.
While you wait to see whether authorities have granted PR status on your application or not, you will be able to check the progress of your application through the online platform. It is our ultimate goal to help you obtain Singapore permanent residence, so we treat all Singapore PR applications very seriously.
Include a cover letter in your application
Having additional documents like recommendations and cover letter(s) helps to put the odds in your favour. When written right, these documents, especially your cover letter, display your best qualities as well as your positive contributions to society. However, there's no denying that writing a cover letter can take up a lot of time, especially when it comes to planning out the content and getting the tone of voice right. As such, hiring an immigration consultant from a PR application agency can help simplify this process. Here at SPIC, our consultants will take time to understand your background, strengths, and professional qualifications before writing your cover letter to highlight your strengths.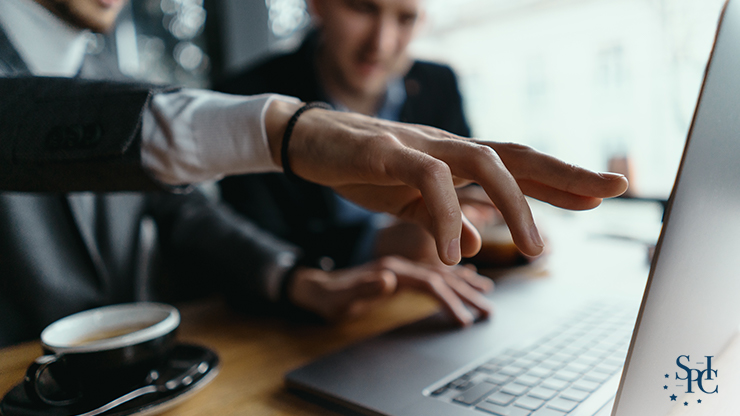 Having the support and expertise of a company like ours is invaluable. When applying for Singapore permanent residence, many people would not even know where to begin to write this sort of letter. It differs from what is commonly included in a job application, and if you want to apply to be a Singapore citizen or for PR Status, your best chance at having your application granted is to make sure that your application form and this letter is excellently and expertly drawn up.
The journey through your Singapore permanent residence application can be quite stressful if you attempt it on your own. Whether you need someone to step in at immediate or future applications for PR status, SPIC is here for you.
1. Get an expert to vet your application
We understand that the PR online application process is tedious and time-consuming; you may also feel anxious about completing it correctly and accurately. To give yourself peace of mind, it is ideal to hire an immigration consultant. They can help you to vet your application at every step of the way, verify the accuracy of your documents, and even provide the best possible answers for the questions that you have to fill out.
Having a professional to consult is especially helpful when you get stuck at certain stages of the e-PR process. Simply reach out to any of our professionals, and they will provide you with tips and advice to improve the approval rate of your application.
One of our technical personnel will be able to help you at every step of the way, even with the final order of all your documents in the document list of your PR application form.
National Service Requirement
An essential consideration to make before applying to PR status for yourself and your family is the mandatory National Service requirement for all male Singapore citizens under the age of 18-years as well as second-generation males with permanent residence. Even losing one's PR status does not absolve one of the National Service responsibility. Check out our article on National Service for detailed information on service requirements.
PR Schemes
While there are many different schemes to choose from, we will focus only briefly on three possibilities.
Foreign Artistic Talent Scheme
The Foreign Artistic Talent Scheme is reserved for outstanding international arts professionals and was started as a shared initiative between the Immigration Checkpoints Authority (ICA) and the National Arts Council. Most individuals mistakenly believe that this scheme is reserved for the visual arts, but that is not accurate; any artist can apply through this scheme, and the visual arts are not a requirement.
In general, Singapore's arts are an important part of their diverse culture, so anyone who can add a new voice to Singapore's arts portfolio can be a great asset to the city-state.
Technical Personnel and Skilled Workers Scheme
The PTS scheme is reserved for professionals, technical personnel, and skilled workers that are work around the middle management rung on the professional ladder. The PTS scheme is by far the most popular immigration scheme in Singapore. Most Singapore PRs applied through the Skilled Workers scheme as it has the most basic eligibility criteria unless you have extremely specific skills that are suitable for something like the Foreign Artistic Talent Scheme instead.
While the PTS scheme is exceedingly popular, it by no means guarantees success. If you choose the Skilled Worker scheme, you are competing with everyone else who is also applying through the PTS scheme and who also meets and exceed the eligibility criteria. It is best to consult with a professional agency like SPIC, who can guide you to make the best decision for your individual circumstances.
Global Investor Programme
The Global Investor Programme is an integrated programme between the Singapore Economic Development Board and the Immigration Checkpoints Authority (ICA). It is best suited to a Singapore, foreign investor who can either make a considerable contribution to an existing business operation in the country or who can start their own lucrative business within Singapore that will benefit the Singaporean economy.
Of all the Singapore PR schemes, this one is likely the most difficult to qualify for as it also involves a strict future business plan that must be met in order to maintain a successful PR application. In this case, your educational qualifications will matter far less than your economic contributions and the success of your business.
Passes and Permits in Singapore
When first entering Singapore, there are a number of possible permits and passes that you can do this on. This will be one of the earliest parts of your immigration efforts if you do intend to take the leap. While work passes like a Personalised Employment Pass or standard Employment Pass are the most popular, there are also dependent passes for children from a legal marriage to a Singapore citizen or a Spouse of a Singapore PR.
While you are a permanent residence holder, you will also need to obtain an entry permit when you intend to travel outside of Singapore. You cannot re-enter Singapore without a valid entry permit. If you are studying here and have completed national exams from a specified list, then you are also eligible to apply for a Long Term Visitors Pass.
Remember that with an Employment pass, you will be tied to a specific employer, but you will be able to obtain a dependant's pass for your spouse. A spouse of a Singapore PR can also obtain a work permit should they wish to work in the country.
Granted Singapore PR status, what now?
Once you have been granted PR status in Singapore, it is not the end of your permanent residency journey. You will receive a letter stating the next steps that will follow a successful Singapore permanent residence application.
Now that you are a permanent resident, you will be able to start building your application for Singapore citizenship. Previously Singapore citizens had a much easier application process, but it has become more difficult to get permanent residency and citizenship in Singapore in recent years.