If you are interested in moving to Singapore then you have probably heard about the pass system that can grant immigrants access to the country. If you are unsure which pass is best for you, but you are interested in the PEP then we hope that this article will shed some light on the requirements and characteristics of the PEP.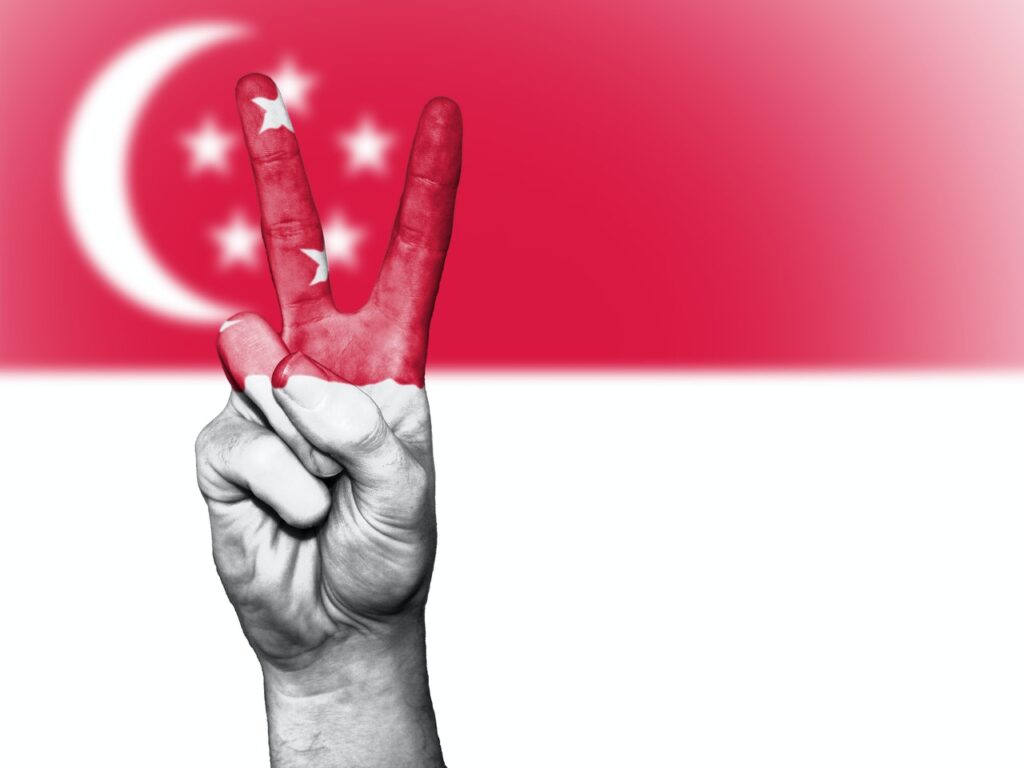 Everything You Need To Know
The Personalised Employment Pass is different from the Entrepreneur Pass and normal Employment Pass, but any of these can be applied for as a work visa under the right circumstances.
Due to the freedom that the Personalised Employment Pass holder has, it is usually only issued to high-end foreign professionals with high skill levels. The Singapore government specifies stringent criteria for this pass, and a mixture of prior salary, experience, and education of the professional must bear merit for foreign professionals to be considered for a Personalised Employment Pass.
The PEP might be a kind of work pass, but it is not tied to a specific employer the way that a general EP usually is. The holder of a Personalised Employment Pass can therefore switch employment without as much difficulty and without applying for a new entry visa or other Singapore visa.
Standard Employment Pass vs Personalised Employment Pass
It can be pretty difficult to understand the immediate difference between these two Singapore work passes, so let us take some time and explore the differences here. Please remember that these are not the only two Singapore work visas, and exactly which type of visas you are applying for will depend largely on your employment history and prospects.
Differences
The Employment Pass applicant needs to have a sponsor employer in Singapore, but the Personalised Employment Pass (PEP) holder does not.
The EP can be given to a professional working as a manager or an executive, but the PEP can only be given to very high-end personnel and rely on personal merits of the applicant.
EP applicants needs to have a job in Singapore already in order to be granted EP; this is not necessary for a PEP.
An EP applicant needs to draw a minimum salary of at least SGD 3,600; for a PEP holder who is already living and working in Singapore, they need at least SGD 12,000 as a fixed salary. Those not yet working in Singapore need at least SGD 18,000.
An EP is valid for two years, whereas a PEP is valid for three years.
An Employment Pass can be renewed, but a PEP cannot be renewed.
An EP holder is allowed to start their own business and have that business sponsor their EP, but a PEP cannot do this. If they want to start their own company, they will need to apply for an EP or EntrePass.
An EP is not filed by the applicant themselves, but the Personalised Employment Pass application usually is.
Similarities
Both passes allow living and working in Singapore.
The pass holders can also travel in and out of Singapore without the hassle of an entry visa.
Both passes allow family members to come into Singapore with an LTVP or Dependant's Pass (including adopted children or a common-law spouse).
Additionally, pass holders can stay in Singapore for the period stipulated on their pass.
What are the Eligibility criteria for PEP?
The main underpinning of the eligibility criteria when completing your Singapore Personalised Employment Pass application is that it depends largely on the salary that you earned in the months prior to your application. If you are an existing employment pass holder and are working in Singapore, then you should be earning at least SGD 12,000 fixed salary monthly. But if you are an overseas foreign professional, your last drawn salary should be at least SGD 18,000 in the last six months.
If you are a current employment pass holder, then you cannot be tied to an individual employer, meaning it should not have been issued under a sponsorship scheme.
A Singapore Personalised Employment Pass is not issued to:
journalists
sub-editor or editor
freelancers
anyone who works in media (print or video)
director of a company registered with ACRA
sole proprietor of a company registered with ACRA
shareholding partner of a company registered with ACRA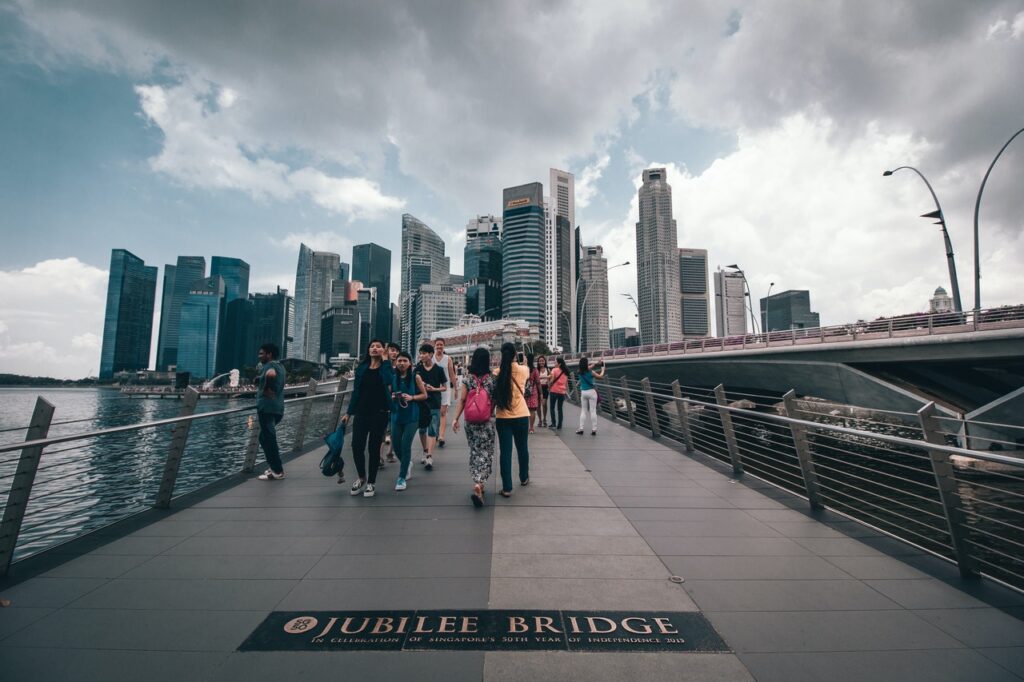 Individual Benefits of a Personalised Employment Pass (PEP)
This kind of pass allows its holder to work however they please, whereas other types of work passes are tied to a specific employer. They can essentially switch jobs as much as they want providing they stay within the authorised minimum salary requirements. They need to submit a PEP notification form to notify authorities of the change.
Singapore Personalised Employment Pass (PEP) holders do not need to have a job in Singapore already in order to get their pass. In fact, a PEP holder can stay in Singapore unemployed for up to 6-months while searching for work.
A PEP holder can work in any sector, providing their job is in the professional field. They also have the privilege of the dependant's pass for their spouse, unmarried handicapped children, and unmarried children under 21, or their parents. Their parents need to be bought in under LTVP, not a DP. Other family members can only be brought in under STVP.
It is generally easier to apply for Singapore permanent residency with a PEP than another work pass. This is good because your PEP cannot be renewed, and you will either need to apply for an entirely new pass (like an EP) or you need to apply for Permanent Residence status.
Limitations of Personalised Employment Pass
While there are a great many benefits to a PEP, there are also some limitations to bear in mind before you apply. We will mention them briefly here.
The two biggest limitations for PEP holders are that you must work for a Singapore registered company and cannot freelance. Furthermore, a PEP holder may not engage in entrepreneurial activity. This means that even a sole proprietor of a company, a director, or a shareholding partner of a company that is registered with the Accounting and Corporate Regulatory Authority (ACRA) can also not apply for a PEP.
A PEP cannot be renewed. It is usually valid for 3-years (counted according to the calendar year). When it lapses, you must apply for an Employment pass or Singapore permanent residency. Also, if you cannot find work (matching the minimum fixed monthly salary requirements) within six months of entering Singapore under a PEP, then your PEP is automatically cancelled, and you have to revert to a Short Term Visit Pass and get any relevant entry visas instead. This will give you just enough time to get things ready to leave Singapore.
Furthermore, there are also taxation documents required within thirty days past the end of every calendar year that you are working in Singapore. This includes bank account statements of your annual salary (not just salary slips but bank statements) and detailed information on your last drawn monthly salary.
You also need to keep the MOM, or ICA (whichever granted your PEP) informed of your employment status and travel documents. They also must be informed when your employment status changes.
What is the application process?
We have already discussed the ICA process on another article, but let us take a closer look at the Ministry of Manpower (MOM) procedure.
The application can be completed online, but if so, it needs to be done by an authorised employment agent such as those employed by SPIC. Alternatively, you can apply in person at your nearest Singpost branch.
The MOM will provide an in-principle letter once your application has been approved.
You will then have six months to get your PEP issued.
Before a PEP can be issued, you will need to have your photograph taken, and fingerprints are done.
The PEP card is then delivered by the MOM at the address provided in your application.
Any changes to your employment status must be provided to the MOM in writing, either through the PEP notification form or on the EPOL system.
What are the Required Documents to Apply for a Personalised Employment Pass?
People holding an Employment pass:
A current Employment Pass EP holder does not need to submit additional documents, but there are details that need to be completed on the Personalised Employment Pass (PEP) application form.
Overseas foreign professionals will be able to provide this after the fact, but all others need to submit details about their local employment contact.
The candidate's passport details.
Further information to be included if applicable.
Details on annual salary.
Information on DP holders.
An employer's name and address.
Long Term Visit Pass holder details.
Additional documents required of overseas professionals.
Latest tax statement.
Bank account statement.
A valid copy of your passport's personal particulars page that has been verified.
Copies of your relevant educational certificates and your resume.
An employment contract, even if it is new.
The salary slips for the last three months.
Please note that documents that are not in English must be translated by a certified translator, and both the original document and the translated document must be submitted together. The contact details of a local contact person should also be provided. If you do not have one, you should contact an agency, like SPIC, who can assist with this process further.
What is the overall Processing Time for a Personalised employment pass?
Online Personalised Employment Pass applications are processed within three weeks of submission.
If your Personalised Employment Pass (PEP) application has been submitted by post, then it can take up to eight weeks to process.
An in-principle approval letter is issued if your application is successful. This letter is valid for six months. You must collect your PEP from the MOM within this time. Should the MOM request any other documents, you will need to submit those when collecting your PEP.
The Personalised Employment Pass will be valid for three years. Dependents can stay in Singapore with you for the duration of your Personalised Employment Pass, but you will need to reapply for the DP if it lapses.
Contact SPIC for your free consultation today! We can help you to seamlessly traverse this process successfully!