The process that needs to be followed for a permanent resident (PR) application or citizenship application is often difficult. The Immigration and Checkpoints Authority (ICA) process about 30,000 applications for permanent residence alone every year, and this high demand is largely attributed to the allure of Singapore, and all the benefits that a permanent resident and citizen can enjoy that are not available to those who do not have PR.
If you are worried about rejection or you are unsure how to get a visa application or PR application approved, then it could be beneficial to get in touch with an immigration consultancy firm in Singapore that can help you through the process. In addition, having a professional consultant can also help you improve your chances of getting your PR application approved.
What makes Singapore so popular?
Singapore is an extremely attractive option for immigrants from all over the world because of the free market infrastructure for business and the excellent public services that the country is known for. The political climate is stable and basic things like education and healthcare are more easily accessible than they are in most other parts of Southeast Asia.
This has meant the application rate for PR and citizenship has risen dramatically, and the individual success rate of applications has decreased due to the higher demand and, thus, stricter selection criteria.
You need to be able to prove that you are better than other applicants in every way before you can see positive results, and many people are only successful on re-applications. Furthermore, the ICA has done away with face-to-face interviews and now provides predominantly digital services, including the immigration process.
It is for these reasons that it is better to engage with an immigration consultation company like SPIC, which can offer expert professional advice and impart years' worth of collective experience and knowledge to foreigners who want to start communications for immigration. We are well-versed in creative solutions to common problems that many people face with their PR applications.
Communications in Singapore tend to go smoothly as much public service takes place in English. It is not unusual for companies to require that their employees speak English and that company communications occur in English. People from all over the world make their second homes in Singapore, leading to the government making efforts to promote world knowledge. Campaigns in the public eye tend to focus on social integration and harmony, which is extremely important for Singaporeans; the target audience for these campaigns is Singaporeans in general and those wanting to make their immigration permanent.
What is an immigration consultant?
Immigration consultants are professionals who help foreigners immigrate from one country to another for study, work, or business purposes. On the other hand, PR consultants in PR application agencies of Singapore help non-residents acquire the status of PR within the country. These professionals help provide legal services and advice in the area of immigration law as permitted by legislation.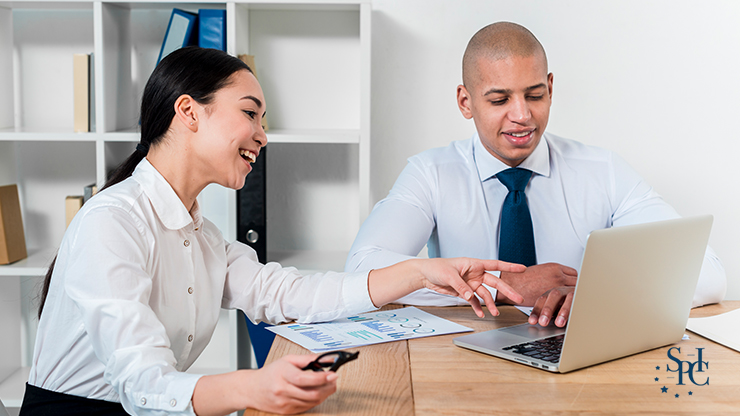 More often than not, the responsibilities of PR consultants include but are not limited to:
Assessing their clients' chances of having their PR application approved
Helping clients prepare for their applications and ensuring the necessary paperwork is included; proofreading to ensure that all required documents are accurate and error-free.
Assisting clients in drafting a cover letter to improve their chances of success.
Submitting online applications together with clients.
Preparing clients for their interviews, if necessary.
Singapore Professional Immigration Consultancy
Our team at Singapore Professional Immigration Consultancy (SPIC) differentiates ourselves by providing personalised guidance according to every client's circumstances when applying for Singapore PR. From there, we will share with you useful tips as well as best practices to help you through the entire application process so contact us as soon as possible so that we can get down to business. Your success is our goal!
Here are some advantages of engaging in the services of an immigration agency in Singapore when you apply for Singapore PR or citizenship or any other visa-related application that we can assist our clients with.
Ensures the accuracy in submission
The most important step that you take during the application process for Singapore PR or citizenship is the compiling of all necessary documents. The ICA no longer accepts hard-copy applications, so all applications are done online (on the e-PR system). One of the important aspects of this system that clients need to be aware of in advance is that it only grants seven days total, within which you can complete the form and attach all of your supporting documents. When the seven days have passed, it submits your application automatically, even if it is incomplete, and this results in a significant delay in further applications. This is one of the main reasons that you are encouraged to compile all of your documents before beginning to application process.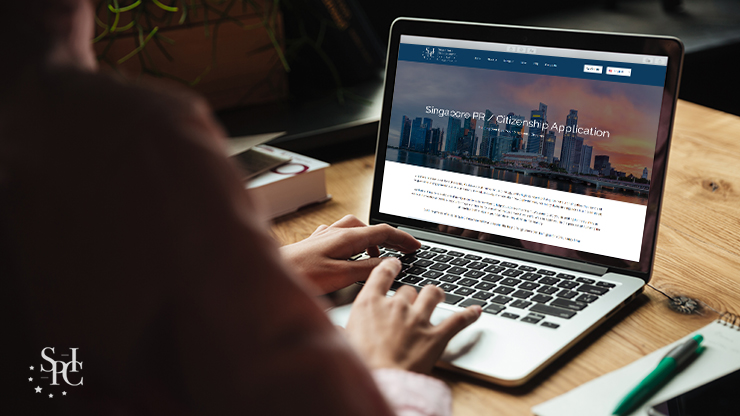 Engaging in the services of a consultant from a PR application agency helps take this task off your hands, so you no longer have to worry about missing out on any documents. Hence, this is most recommended for applicants who may not have the time or energy to sift through all their documents for submission. Remember, there is a specific order that these papers need to be in when they are submitted; a company like SPIC offers our clients the kind of service where we can assist with compilation of these papers and analytics based on your applications regarding your changes of attaining Singapore PR.
A PR agency helps your application stand out
There are several documents involved in applying for PR in Singapore. These include payslips, educational certificates, birth certificates, etc. But these things cannot accurately reflect your individuality and your character. This makes it difficult for the ICA to judge which individuals would best fit into Singapore society because they do not get a sense of who you are and what kind of contributions you make to the country.
A PR application agency can help you to showcase your individuality through your application. Companies like SPIC have years of experience in this category and can offer a highly effective professional service that communicates knowledge and individuality in your application for Singapore PR. Contact our firm today to join our personalised business campaigns to get your application approved!
Singapore permanent residency cover letter
Hence, preparing a cover letter to submit with your forms and documents is essential in allowing you to elaborate on your personal qualities whilst, at the same time, highlighting the reasons you should be granted a PR status.
When writing your cover letter, it is important to mention that you are interested in joining Singapore society as a PR (Singapore permanent resident) and growing your individual skills as well as other relevant factors to be considered as an ideal candidate. In your cover letter, you should also consider the context of your relevant skills, qualifications, work experience, and what contributions you can make to society. These need to be stated in your letter to the ICA – doing this helps emphasise your interest and keenness to make Singapore your second home. As a cover letter can be difficult to write, you can always engage in the help of immigration specialists from immigration agencies to help you improve your application according to your unique circumstances – ensuring that your letter is customised to your strengths.
In the end, a cover letter can mean the difference between having your application for Singapore PR approved or not. PR agencies have years of experience in these specific areas of the PR application process and the Singapore citizenship process, so engaging with a PR firm can relieve a lot of the stress around the whole process.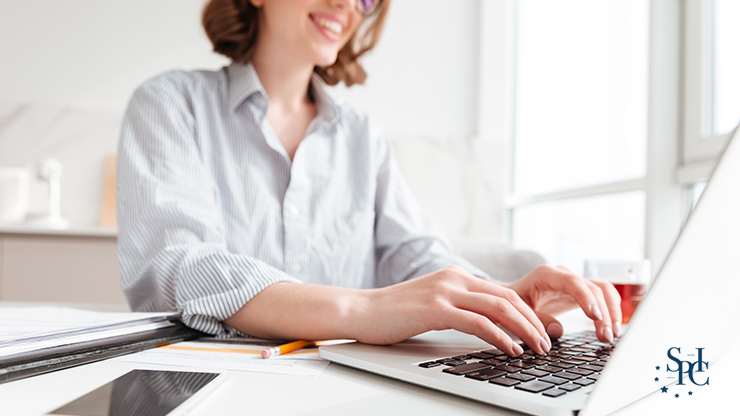 A PR agency guarantees timely submission of documents
While getting your cover letter and other documents in order, you also need to ensure that you have completed the online PR application carefully and in its entirety and made sure that there are no mistakes. It is easy to make errors if you are not being extremely careful. Even though the e-PR system makes the process simpler and removes the risk of written mistakes, it is still essential to double-check everything carefully. Engaging with a PR application agency means that someone can do this for you professionally.
An immigration consultancy firm can help you with a checklist of everything that needs to be included and checked before submission. This means that you will not miss anything or leave things out. Due to the strict time limits that applicants are held to, it is one of our goals to ensure that our clients are well prepared before the online process begins. All communications must be in order, the latest contact details must be ready and available, documents required, and solutions to possible snags should be ready in advance. Family information (if applicable) should be confirmed before the process starts, and the client must be ready and assured when they finally start completing the form.
The objectives of this service are clear, but getting there is a process that is often unique to each client. Our most significant business goal is to help you identify and achieve all of your Singapore PR and Singapore citizenship objectives and become part of the greater Singapore family.
In conclusion
Here at SPIC, we know how overwhelming it can be to prepare for your Singapore PR or citizenship application. From the forms that need to be filled in, to the cover letter that you have to write, the entire process can sometimes feel a little too much for one person. Fortunately, our PR agency has experts to help you lighten the load and help you through this application process. Our excellent service record and professional business practices speak for themselves. Contact us today to find out more.
Simply reach out to any of our professionals, and they will provide you with tips and advice to improve the approval rate of your application. Our PR agency offers an initial free consultation; whether it be for help with your Singapore Employment pass or analytics related to your immigration journey, our agency can provide you with guidance at every step of the way so that you may be successful in your Singapore immigration journey.