The process of permanent resident (PR) or citizenship application in Singapore can sometimes be a difficult one. Every year, the Immigration & Checkpoints Authority (ICA) receives thousands of applications, and this demand can be attributed to the many benefits that PRs and Singapore citizens can enjoy over their non-resident counterparts. 
In case you have faced rejection before or if you are not entirely sure of how to get your PR application or visa approved, then hiring an immigration consultant from a PR application agency in Singapore can help smoothen the process for you. In addition, having a professional consultant can also help you improve your chances of getting your PR application approved.
Read more: Challenges of Applying for Singapore PR 
What is an immigration consultant? 
Immigration consultants are professionals who help people immigrate from one country to another for study, work, or business purposes. On the other hand, PR consultants in PR application agencies of Singapore help non-residents acquire the status of PR within the country. These professionals help provide legal services and advice in the area of immigration law as permitted by legislation.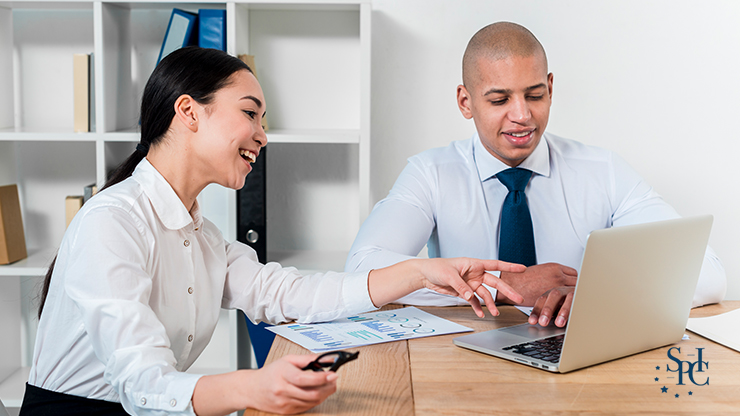 More often than not, the responsibilities of PR consultants include but are not limited to: 
Assessing their clients' chances of having their PR application approved

Helping clients prepare for their applications and ensuring the necessary paperwork is included; proofreading to ensure that their all required  documents are accurate as well as error-free. 

Assisting clients to draft a cover letter to improve their chances of success.

Submitting online application together with clients

Preparing clients for their interviews, if necessary 
At Singapore Professional Immigration Consultancy (SPIC), our team differentiates ourselves by providing personalised guidance according to every client's circumstances. From there, we will share with you useful tips as well as best practices to help you through the entire application process. 
Here are some advantages of engaging in the services of an immigration agency in Singapore. 
1. Ensures the accuracy in submission 
The importance of compiling all the necessary documents required when applying for PR or citizenship in Singapore, cannot be overstated. Since ICA does not accept physical submissions, all applications have to be submitted online through the e-PR system. Though this system is efficient, it has a major drawback – it only grants applicants a limited time of seven days from the time of the application, to upload all the necessary documents. If you fail to do so within the stipulated time frame, it may lead to rejection and you will have to start from scratch again. Hence, to prevent causing yourself undue stress, it is best to ensure that you have all your documents in order before applying.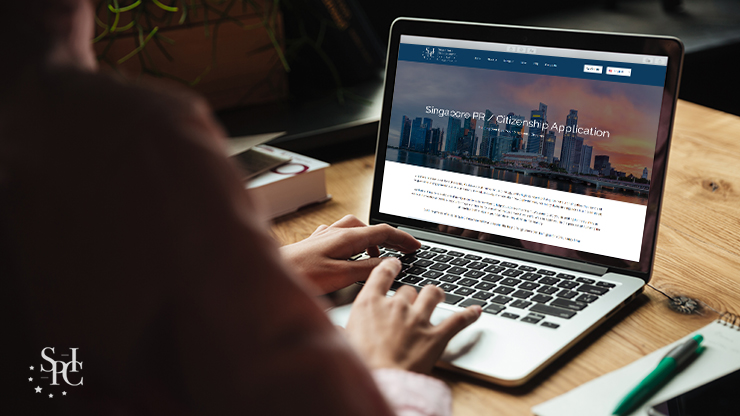 Engaging in the services of a consultant from a PR application agency helps take this task off your hands so you no longer have to worry about missing out on any documents. Hence, this is most recommended for applicants who may not have the time or energy to sift through all their documents for submission.
2. Helps your application stand out 
The documents you are required to submit when applying for PR in Singapore, birth certificate, educational certificates, and payslips do not reflect your character as an individual. As such, without any sense of who you are and the contributions you can make to Singapore's progress as a PR, makes it difficult for the ICA to decide on the approval of your application.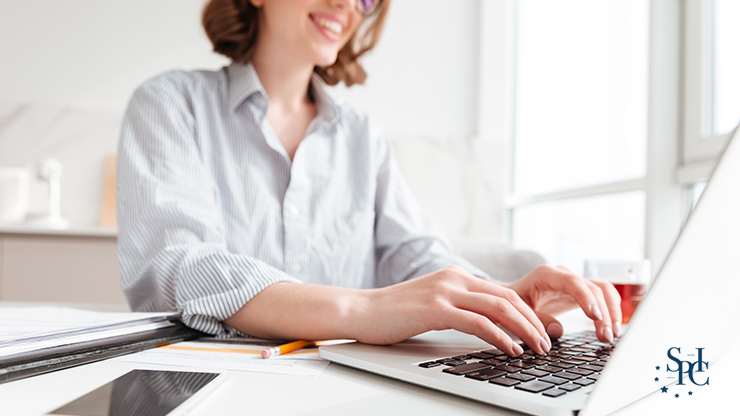 Hence, preparing a cover letter to submit with your forms and documents is essential in allowing you to elaborate on your personal qualities, whilst at the same time, highlighting the reasons you should be granted a PR status. 
When writing your cover letter, it is important to highlight your keen interest in becoming a PR and to expand on your skillset as well as other relevant factors to be considered as an ideal candidate. In your cover letter, you should also align your qualifications, relevant skills, previous experience, as well as societal contributions clearly to the requirements of the ICA – doing this helps emphasise your interest and keenness to make Singapore your second home. As a cover letter can be difficult to write, you can always engage in the help of immigration specialists from immigration agencies to help you improve your application according to your unique circumstances – ensuring that your letter is customised to your strengths. 
3. Guarantees timely submission of documents 
Aside from your cover letter and ensuring your documents are in order, you also need to be sure that you've filled out the online PR application accurately from start to finish. Although the e-PR system has streamlined the process and eliminated chances of making mistakes in written form, sometimes errors are bound to happen if you are not careful. 
With the help of immigration specialists, they can provide you with a checklist of documents that you need to submit. This ensures that you do not miss anything out or leave things to the last minute. 
In conclusion 
Here at SPIC, we know how overwhelming it can be to prepare for your Singapore PR or citizenship application. From the forms that need to be filled into the cover letter that you have to write, the entire process can sometimes feel a little too much for one person. Fortunately, we have experts to help you lighten your load and help you through this application process. 
Simply reach out to any of our professionals at our, and they will provide you with tips and advice to improve the approval rate of your application.