Singapore is world-renowned for its safety, both for locals and tourists alike. In 2021 it was ranked as the third safest city in the world and maintains its ranking as one of the top 5 safest countries in the world to visit or relocate to. However, as with all countries, there are places in Singapore that a tourist should not go to and things that they need to do in order to better ensure their safety, as no place on earth is ever entirely free of crime. Studying local media and getting professional travel advice about your travel destination is a good place to start when you intend to protect yourself against crime during your travels.
Safety for travels does not only include safety from crimes, as you will see during the course of this article. In these trying times, there are various COVID-19-related safety precautions that are required by the Singapore government, and these are in place both for the safety of the locals and also the safety of travellers. A negative pre-departure test can be a good thing to have when you enter Singapore. Being fully vaccinated will count in your favour, although at this point, it is not part of entry requirements just yet. If you want to confirm whether this has changed by the time that you read this article, you can explore the appropriate Singapore government agency website for the latest update, as these regulations can change quickly.
How to Dress and Behave in Singapore
Singapore is a conservative country, and travellers entering Singapore should always strive to respect the local cultures and expectations. Keep the way you dress conservative and refrain from dressing in an obviously revealing and inappropriate way. It is a good idea to wear long sleeve clothing in lighter colours to avoid bug bites as there is a risk of insect-borne diseases in Singapore. Also, note that Singaporeans might become offended at public displays of affection, even between a married couple, as this is not the norm in the country.
Furthermore, due to the conservative nature of the country, there might be some sensitivities surrounding same-sex relationships between women, although there is no clear law against it. However, if one reserves public displays of affection for behind closed doors, this should not pose an immediate and public risk to such couples. Same-sex relationships between men are illegal.
It is essential that all travellers arriving in Singapore take care of their behaviour and what is said. It is important for your safety and overall experience that you not offend. If you are at all in doubt about behaviours or forms of speech, then feel free to seek local advice as the locals will usually be happy to point you in the right direction and would rather you ask than assume.
Tourists Driving in Singapore
Most tourists will use public transport in Singapore as it has a fantastic infrastructure and is considered generally safe. At times your travel provider may include public transport in their package. However, if you do want to drive yourself, you must meet these three criteria:
You must be 18 years or older.
You must have a local driver's license in your country.
You must have an International Driving Permit.
If you stay longer than a year, you will need to obtain a local Singaporean driver's license. Permanent residents must get a local license within three months of attaining residency.
Roads in Singapore
The road conditions in Singapore are not dissimilar to many large cities. Most cars in Singapore are Right-Hand-Drive vehicles as Singaporeans drive on the left side of the road. Motorcycles are abundant and can be rented, but it is essential to check whether your travel insurance policy covers motorcycle-related incidents. Local laws require you to wear a helmet while on a motorcycle.
If you are interested in taking a taxi, it is important to stick to metered taxis at official taxi ranks or to make use of legal local rideshare services, which are often used by tourists and locals alike. Although crime rates are low, Singapore does have a problem with theft and scamming rings targeting tourists, so always make sure to use legal and registered, trusted services while in the city.
There are several bus services in the country, both private and public and these are usually safe. There is also a safe and highly efficient rail network in Singapore that runs between 5:30 and midnight. You should be able to reach most parts of the island through the use of this Mass Rapid Transit system. Public transport in Singapore is reliable and extremely safe.
There are currently no safe local cruise vessels around Singapore as piracy is rife in the coastal areas that surround the island. If you decide to take a boat somewhere, it is important that you are aware of this and take additional safety precautions.
Emergency Contact Information
While travelling in Singapore, it is essential you keep the following contact details at the ready in case of emergencies:
Travel agent
Insurance provider
Family and Friends (who you are travelling with and who can be contacted at home)
The airline your tickets have been booked through
Your employers
Emergency Services Contact Details
For Fire and Rescue Services, dial 995.
For Medical Emergencies, dial 995 or travel to a hospital.
For Police, call 999.
When you are reporting a crime, remember to get a police report that you can keep with you.
Remember that your insurer should have a 24-hour emergency number.
You should also consider researching consular contact information should you need to get into direct contact with your consulate.
Safety
While Singapore is considered one of the safest places in the world, there are some local laws that travellers should be aware of and must respect at all times. Some of these laws can seem strange to foreigners, but it is always essential to research them carefully and to stay well clear of law-breaking while travelling either in Southeast Asia or in other parts of Asia, especially when it comes to drug-related crimes.
Non-fully vaccinated travellers will need to check entry restrictions and obtain entry permissions specific to their vaccine status. If they have had at least one dose or are fully vaccinated, then the rules will be different. Also, check requirements to see if a negative Antigen Rapid Test (ART) or PCR Test is still required by the time that you plan to travel. Remember that each territory decides their own requirements related to COVID-19.
If you are travelling in a group with more than four people, then it is imperative that you stay out of the way of locals and not draw attention to yourselves. Public demonstrations are illegal in Singapore without a police permit, and there is only one place in Singapore where they are allowed with this permit. So large groups of tourists must remain calm and respectful of local peace so as not to appear as if they are participating in such demonstrations. If you do happen upon a legal demonstration as a tourist, it is still illegal for you to join in. While locals are tolerant of tourists, this only extends to those who are respectful of the local peace.
The city places such value on local peace that there are laws governing public disruption after a certain time at night that have serious consequences. They even have a law that prohibits anyone in the city from chewing gum. If you chew gum in the city and are caught, you are liable for criminal charges. Singapore is a picturesque destination, and the city is squeaky clean and a great place to visit and to live; local law enforcement is intent on keeping it that way.
Violent crime against a tourist is extremely uncommon, but smaller petty crimes like pickpocketing are common in tourist-rich areas like public transport and the airport. Take precautions against this sort of petty crime. Scams involving false claims are fairly common in Singapore, mostly online, offering fake rental properties. Research is important here, or make all bookings through your travel agent.
Unfortunately, as with all bustling cities, terrorism remains a threat. Foreigners are a preferred target for terrorists, so always take official warnings very seriously and do as directed by local law enforcement. The terrorism risk might be minimal in the city, but travellers should not tempt fate simply because they believe it to be a safe place.
Overall, though, tourists should feel safe walking alone at night and can rest assured that the low crime rates in the city are valid. In fact, the rate is even lower than in the neighbouring Malaysia, which is also a part of Southeast Asia that is considered safe, even at night, in most parts.
If you are travelling to Singapore between June and September or December and March, be wary of strong winds and heavy rain as this is the monsoon season. Pay close attention to local officials and any advice they might be offering during these times. Weather warnings might be issued at short notice, and it would be best to heed these as far as possible.
Remember that convicted offenders will need to serve out their terms wherever they are convicted. If it so happens that you are convicted of a crime outside of your home country you will need to serve your time accordingly. Convicted offenders are subject to the country they are convicted in. This is yet another reason why any person travelling must adhere strictly to laws and remain in contact with a reliable lawyer should a person find themselves in hot water with the law for whatever reason. A high degree of respect for local authorities is always a must, even if a person feels that they are being treated unfairly. That is a matter that can be addressed after the fact. If you decide to travel somewhere, always do lots of research about the laws and expectations at your destination.
Health and Medical Services
As of the writing of this article, the COVID-19 pandemic is still a problem, and it remains a risk in Singapore. The minimum coverage for travel insurance to enter Singapore is SGD 30,000; during this time, Singapore immigration rules will differ with regard to health insurance coverage. Make sure that this insurance covers COVID-19 medical costs and hospitalisation. It is strongly advised to get a COVID-19 test before travelling. Getting sick far away from home can be unpleasant and is not a situation that you want to find yourself in. While it is an unpleasant thought, the possibility is always there.
It is important to ensure that your insurance covers all overseas medical costs. While the standards of medical care are high in private institutions, the cost can also be relatively high for tourists.
The National Environment Agency provides advice on how to mitigate the risk of contracting Dengue fever in Singapore, which saw an increase in 2019 and 2020. There is also a risk of Zika virus in the country, so it is advised to discuss travel plans with your doctor if you are pregnant. There are also various other insect-borne diseases in Singapore like Japenese encephalitis and Chikungunya. It is essential to ensure that your accommodation is insect-proof and that you use repellents during your stay. You should also get vaccinated for Japanese encephalitis prior to your travels.
Areas in the city are often fogged to combat insects during peak times. These fogs contain toxic chemicals, and you should not travel to areas that have recently been fogged. There are websites available where you can check these fogging schedules.
If you are travelling to the country between June and October, there is a risk that you will encounter smoke haze. Keep an eye on announcements from the National Environment Agency for any warnings. Also, keep an eye on world news before you travel; there might be some useful information shared.
Between March and April, there are commonly outbreaks of Hand, Foot, and Mouth Disease, which peak during May. Often they continue into October. This is more of a risk to children under the age of 10 years but can also affect some adults. Keep your hands clean, most especially when eating or touching your face. If you are travelling from affected areas, make sure to get a Yellow Fever vaccination certificate.
Generally speaking, food is safe to eat in the city, but always make sure that your food is properly cooked as this is a good way to avoid infection of food-borne pathogens such as Hand, Foot, and Mouth Disease. It can be tempting to sample some of the stranger food on offer while you travel, but always be wary of risks to your life. Eating something that you are not used to can make you sick even if the locals are able to consume it without any side effects. The same goes for water. Locals might be able to drink water from taps without risk to their life, but if your system is not accustomed to the local bacterial cocktail in tap water, then you could become seriously ill from drinking it.
If you have pre-existing medical conditions, consider the risks of travelling to Singapore carefully. Especially if you are vulnerable to COVID-19. If you are fully vaccinated (two doses or more), you will need to meet the minimum dose interval period before you can enter Singapore.
Before you travel, you should see your doctor for the following:
A thorough basic check-up
Travel advice specific to your travel plans in terms of your health
Plans for all the vaccinations you will need (including those not related to COVID-19)
It is advised to start this process at least eight weeks in advance. There are several websites that will show what kinds of vaccinations you will require for the part of the world that you intend to travel to. Research these carefully and make them part of your education journey before you leave for your destination.
Also, note that medication laws and availability in Singapore might be different than they are in your country. Just because you can get a certain medication over the counter or on prescription in your country does not ensure that you can do so in other countries. Always check that any medication you want to bring into the country is legal there, and always make sure to take enough legal medicines for your trip.
You can find a list of substances that are not allowed on the Singapore Health Sciences Authority website; there are also instructions on how to apply for special approval before arrival. Illegal drugs are absolutely banned, and Foreign Affairs and other local authorities take violations of these laws extremely seriously.
If you are only making a pitstop in Singapore and will not be leaving the airport transit zone, then pre-approval is not required. It is only if you are entering Singapore that you need entry approval for specific medications. If you can go without those medications, you can leave them at home and skip the entry approval. But this depends on your individual health status.
If you are taking medications with you, you should carry a letter from the prescribing doctor that gives the following information:
That the medicine is for personal use only.
How much of the medication you will be taking.
What the medication is.
It might be helpful to confirm the consular services offered in the case of medical emergencies, such as severe illness or injury overseas. Some consulates might offer medical evacuation, which could also be covered by an international health insurance plan.
Remember that insect repellent is essential for your travels to Singapore, but does not ensure that you are fully protected from severe disease caused by things like Dengue fever. Vaccinations are essential, and making sure that you have adequate access to medical treatment during your international travel experience is equally important. Stay safe wherever the wind takes you!
Middle East Respiratory Syndrome Coronavirus
Changi Airport will have a special passenger screening routine for MERS-CoV. Countries affected by this are the UAE, Saudi Arabia, Oman, Qatar, Jordan, and Iran. If you have any symptoms, you will likely be taken to a hospital where you might need to stay if authorities believe you are infected.
If you've been in contact with someone who has symptoms, you will be placed in quarantine. There are also entry restrictions for those who are not vaccinated or countries that have new variants that have not been recorded in Singapore yet. It is important to check the latest updates before making any plans to travel and to make sure to stay on top of the latest updates while planning your travels in case there are changes that may affect you.
You should be wary of social distancing practices and possible contact with anyone who may be infected. Also, keep an eye on the news for new entry restrictions.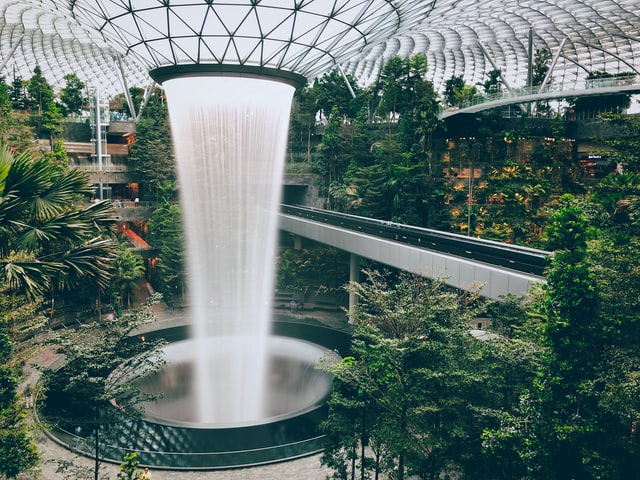 Local Laws
It is imperative that you respect the drug laws in Singapore, as it is in most Asian countries. It is even illegal to be intoxicated with drugs when entering Singapore, even if you took them elsewhere. Penalties are harsh and can range from caning to a death sentence. It is unlikely that your local government will be able to do much for you if you are found guilty of drug offences in Singapore.
There are also strict laws against 'outrage of modesty' offences, including inappropriate touching, swearing, inappropriate behaviour towards women, and drunkenness. Penalties like jail time, caning, and fines are common. There are websites available that outline specific laws around the world that tourists should be aware of when travelling. This is yet another element to add to your education journey before travelling overseas.
Offences that are often minor in other countries or even completely legal are illegal in Singapore and carry heavy penalties—for example, chewing gum, smoking in public, jaywalking or littering. It is also illegal to take photos of official buildings, so pay close attention to the signs that may ban photography.
Social and ethnic harmony is extremely important to the people of Singapore, and crimes that might threaten this harmony are punished harshly. Hostility and racial insults or even speaking about political topics in public are illegal. While travelling, be very careful of the company that you keep, especially travel buddies you might meet on the way that you have not known for very long. You do not want to be guilty by association just because you keep company with someone who does not respect local regulations. Some cunning individuals would even go so far as to use tourists without their knowledge or consent to facilitate the smuggling of goods or substances. It is hard to pick up when something might have been quickly slipped into your luggage.
Vaporisers and e-cigarettes are illegal in Singapore, and it is also illegal to drink in public after 10:30 pm or before 7 am. Add information on the night-life and appropriate regulations related to that to your education package before you travel. In the event that you run into trouble with the law, make sure to get in touch with a reputable lawyer who can effectively communicate in English or your native language and can offer education about the differences between the legal systems in Asia and your home country.
Same-sex relationships between women in Singapore are frowned upon, but between men, it is illegal. While in Singapore, you are subject to Singaporean laws and are expected to abide by them, regardless of your country of origin. Running into legal trouble in Singapore can be extremely bad for a tourist. Your passport is confiscated, and jail time is issued while allegations are investigated. Your local authorities will not be able to get you out of jail during this time, and it often takes months. While you are under investigation, you will also not be able to leave Singapore.
Common Scams
Aside from the property rental scams mentioned earlier, there are also a number of retailers, especially of cameras, electrical goods and even mobile phones, that regularly scam tourists, so be wary of such occurrences.
Punishments for Crimes in Singapore
Aside from the obvious jail time, the death penalty is legal in Singapore and is issued for serious crimes like murder, weapons-related crimes, and abduction.
Corporal punishment is also legal in the form of caning. It is issued for:
Rioting
Visa offences
Extortion
Vandalism
Rape
You could receive jail time for copyright infringements as well, even for things that might be legal in your own country. In Singapore, it is illegal to have pirated copyright material and any recorded or printed material that is prohibited or considered obscene.
As mentioned earlier, controlled substances are highly illegal in most parts of Asia and even minor offences carry hefty punishments in most of these places. It is not uncommon for Asian countries to impose the death penalty or life-term jail sentences for drug offences. It is therefore essential that you know the laws in Singapore and that you respect them strictly. Singapore boasts several liquor control zones that impose restrictions on alcohol sale and consumption in those areas. While you will not receive the death penalty for alcohol infringements in liquor control zones corporal punishment is a real possibility should your behaviour get out of hand.
Many people who find themselves on the wrong side of the law in another country might seek out emergency consular assistance, but you should note that for most offences, it is highly unlikely that your consulate can assist with sentences imposed lawfully. You are subject to the laws of the country you are in, not the country that you hold citizenship to, so if corporal punishment is legal in Asia but not in the US or Australia, etc., you will still receive the punishment if you find yourself in Asia, regardless of where you are coming from. Singapore finds behaviour in public places almost sacred, and if you are jeopardising their peace in public places then you could possibly end up in hot water. Bear in mind also that although protesting is legal at speakers corner (Hong Lim Park), foreigners are forbidden from participating.
The biggest mistake that some tourists can make is to feel that they are anonymous and untouchable when they travel. This is not the case, and it is always advisable that you have legal assistance when you travel, especially to countries that have enhanced security measures for offences that are otherwise considered minor elsewhere in the world.
Travel
It is essential to apply for an entry visa if you have travel documents issued by a country that requires visas or for short-term foreign visitors. If you are looking to stay in Singapore for extended periods of time, then you should check out the Immigration and Checkpoints Authority website for information about the specific visa and entry permit you might require. If you want to immigrate to Singapore, you must adhere to Immigration and Checkpoints Authority regulations.
If you intend to travel between Singapore and Malaysia during your stay, it is best to investigate the regulations that might apply to this plan. The two nations do not fall under the same rule, and travel restrictions may differ depending on your primary location.
When it comes to new COVID-19 laws, then fully vaccinated travellers can enter Singapore without quarantine if they have not been in a Restricted Category country. This is under the new Vaccinated Travel Framework. It is important that you double-check this information as it might change at short notice depending on how the COVID-19 situation progresses. Always check to make sure that you are familiar with the latest update and seek advice if there is anything you are uncertain about.
The following requirements should be double-checked before making travel plans in order to ensure that you have the latest COVID-19-related information:
The need for a pre-departure test (and the type of pre-departure test that is required)
Whether the country allows either a PCR test or Antigen Rapid Test (ART), or whether there is a preference for one over the other for COVID-19 precautions.
Are all travellers required to be fully vaccinated against COVID-19?
If non-fully vaccinated travellers are allowed into the country, what are the special entry requirements for them when it comes to COVID-19?
What steps is Singapore taking to protect the health of travellers in terms of COVID-19?
Currently, travellers to Singapore must provide proof of their COVID-19 vaccination status. The proof of vaccination status can be digital or physical, as long as it can be verified. You will need to complete a Singapore Arrival Card before you leave for Singapore as you might need to present it, along with supporting documents, at your airline check-in.
The Vaccinated Travel Framework also specifies the need for travel insurance to enter Singapore for non-fully vaccinated travellers. This insurance must cover COVID-19 treatment. Fully vaccinated travellers who are short-term visitors are not required to have travel insurance for COVID-19 treatment.
You are required to download the TraceTogether app before you enter Singapore to help with COVID-19 exposure tracking and further adhere to COVID-19 restrictions in the country, including the requirement to wear face masks.
Information to Research before Entering Singapore
There are several things that a tourist should always try to research about the country they want to travel to. Much of what has been covered in this article will be on the list, including COVID-19 restrictions, local laws, emergency numbers and procedures, etc.
Try to also gather some information about food safety when you travel. Keep this specific to local cuisine and foods you enjoy eating when you travel. Also, check whether tap water is drinkable, and remember that at any time you travel outside of your home country, consuming tap water may make you sick even if locals can drink it without issues.
Make sure that you know where your nearest embassy is for your country, just in case you need help from them at any point during your travels.
Do not do illegal drugs, do not travel with them, or be under the influence of them, especially around Asia, where severe penalties are imposed for even minor drug offences.
Always make sure that you know the official currency of the country you travel to and also how it compares to your local currency. In Singapore, the currency is the Singapore dollar. If it is your first time travelling abroad, we also advise that you seek advice from people who have recently travelled abroad. The advice of others can be extremely valuable to improve your overall experience.
Beware of possible natural disasters in the area and what to do if something along these lines happens.
Do not create unnecessary stress for yourself while travelling. If there is important information that you want to remind yourself of while moving around, then write it down on a page that you can keep with you, save it on your phone, or make a page in your travel journal.
Account for all your luggage and belongings, and keep them safe while moving around. Also, remember that although Singapore is ethnically very diverse, there are a lot of Chinese immigrants and people from India, so you will likely encounter food from these countries as well. If you have allergies or special dietary needs, research these cuisines in addition to traditional Singaporean dishes.
But most importantly, ENJOY YOUR TRAVELS to this beautiful city-state!
Frequently Asked Questions
How safe is it to visit Singapore?
Generally speaking, Singapore is a safe country to visit and is even safe for non-essential travel during this part of the COVID-19 pandemic. There are local laws that travellers must respect and adhere to, including the carrying of a doctor's letter explaining your full regimen of medications. Some medications require approval to bring into the country. The Singaporean government will check your passport validity along with any entry approvals.
Non fully vaccinated travellers require insurance specific to COVID-19 treatments, but fully vaccinated travellers would not require insurance specific to COVID-19 treatments. Your vaccination status will be checked, so if you are vaccinated, you should produce acceptable proof of your status. Undergoing a pre-departure test can be helpful.
What are the official travel advice and entry requirements during the COVID-19 pandemic?
There are separate entry requirements for travellers who are fully vaccinated and those who are not fully vaccinated or those who are long- or short-term visitors. You should check the current entry permissions with your travel provider and make sure that you adhere to them closely. You will also be required to take a PCR test or an Antigen Rapid Test (ART). Upon arrival, there might be a Stay Home notice period regardless of your Antigen Rapid Test (ART) or PCR test results. In some instances, you will need to provide further information on your first diagnosis of COVID-19.
There are specific steps to follow if you are feeling ill. These are available on the Singapore Ministry of Health website. Double-check that you have the latest COVID-19 travel information for your destination, including rules related to the PCR test and whether you need to be fully vaccinated to travel there. These rules might change over time.
Are there any things that tourists should be more aware of than they realise?
Usually, your top priority when travelling, aside from being respectful of local laws, is their health and their money.
Displaying money carelessly can attract the attention of pickpockets or other thieves.
Your health should also not be neglected. In the current climate, it is safer to travel fully vaccinated against COVID-19 and to observe all local regulations related to the pandemic.