PR Application Cover Letter
When applying for permanent residency in Singapore, there are multiple compulsory documents that you need to include in your application. While it is not mandatory to add a cover letter in a Singapore PR application, it might help in increasing the chances of qualifying for one of the coveted PR vacancy slots.
A typical cover letter comprises a brief yet succinct document addressed to the interviewer and includes your contact details, what you are applying for, and more details encompassing your resume – or in this case, your Singapore PR application.
While your cover letter is technically a sales pitch for yourself the same way as a cover letter for a resume is, the purpose of this cover letter is to replace interviews with ICA officers. You will have to rely on such letters to convince ICA officers that you are a great candidate for permanent residency while it serves as an opportunity to provide ICA officers with other relevant factors about your application and your personality.
Since all submissions are to be submitted online, it makes having a cover letter all the more essential as it serves as an introduction of you and your background as well as the first impression that the authorities will get of you. Read on to learn how including a professionally written cover letter can boost the chances of a PR approval:
States your reason for applying for a Singapore PR status
Inserting a cover letter serves as an opportunity to share the reason for applying for a Singapore PR status. As they account for first impressions, sending across a compelling message will captivate the reader's attention, thus standing out as a strong applicant amongst tough competition. Highlighting your distinctive qualities and strengths will help to pique the immigration officer's interest and increase your chances of advancing through the selection process.
If you are worried that you will not be able to make a notable impression in your cover letter, then it might be good to make use of a professional writer who can help with the composition of this document. This is one aspect of your Singapore PR that you want to be as close to perfect as possible.
Explaining your reasons for your Singapore PR application in your cover letter can establish you as a more personal individual than a Singapore PR application without a cover letter. You need to make an impression on the reviewing officer who first reviews your PR Application form. You want the impression to be positive and lasting so that you can have a better chance of being granted PR status.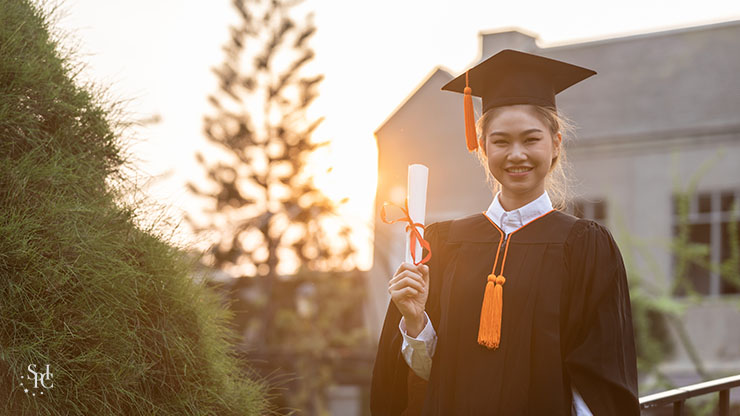 Showcases your qualifications and professional experience
Because being a Singapore PR is a highly coveted position; hence it is likely that the Immigration And Checkpoint Authority (ICA) receives an unimaginable amount of skilled applications, raising the entry bar even higher. According to Straits Times, there were about 31,700 who were granted Singapore permanent resident status yearly over the past five years. As a result, relevant certificates from reputable organisations are regarded as bonus points in your favour.
Add a comprehensive list of your education qualifications in chronological order, starting with the most recent. Try to be as detailed as possible by providing the name of the school, the programme major, and the year of convocation. It would be good to add extra information like accreditations, licenses or certifications, too, as learning new things outside of the curriculum suggest that you can excel beyond academics. All these help to increase your chances of having your application approved.
Besides education records, it is important to include your past career experiences and write a concise list of the role and responsibilities you have taken on, as well as achievements. Summarise your experience by offering them a preview of your soft skills, especially when it comes to social interactions like teamwork, communication, and time management skills.
Organising the necessary documents can be quite an arduous, and time-consuming task, which is why leaving it to the professional services of a PR application agency like Singapore Professional Immigration Consultancy (SPIC) can help you get it done more efficiently.
In order to be granted PR status or Singapore Citizenship, you will need to be able to show that you have expertise and skills that can be valuable to the society of Singapore. Anything that you list in the PR application pack should be included as supporting documents and can be mentioned in a properly drafted cover letter.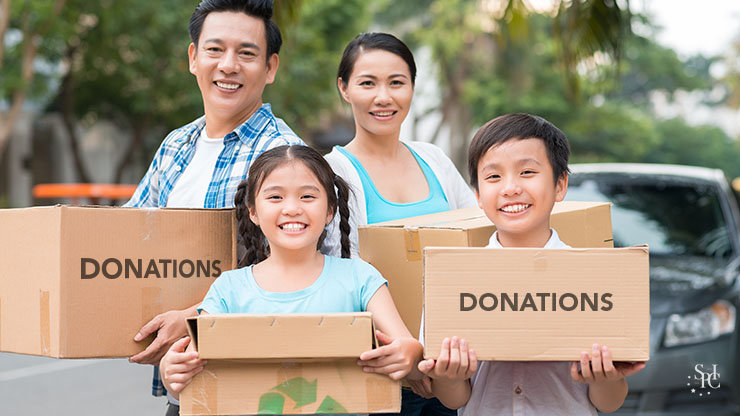 Highlights your voluntary contributions to Singapore
While it is imperative to show how you can contribute to Singapore's economy, it is just as important to address your contributions to the country's society. Having written a gripping cover letter shows that you have done your homework on the country and recognise what the government expects from a prospective citizen. This gives you a chance to communicate your shared vision and express how you have utilised your spare time to actively give back to the community, like volunteering or regularly making donations to charitable organisations.
Passive attempts at volunteering and making one-off donations, on the other hand, do not count as it may come off as insincere and done solely for the purpose of enhancing your Singapore PR application.
You might be tempted into doing something just to increase your chances of being granted Singapore citizenship or permanent residency, but this could backfire. If the Singapore Immigration Checkpoint Authority feel that your attempts have been insincere, it could complicate your PR application process further.
If you have really volunteered and added value over time to Singapore, and you have supporting documents to back this up, then you should include it in the PR application process, but if you feel there is a risk of it coming off as a gaslight attempt or you do not have supporting documents then it might be better, in the long run, to leave it out.
Expresses your personality in your Cover Letter
There are some things a Singapore PR application form cannot deliver, but a cover letter can, and that is establishing the tone for your personality. The way you phrase your cover letter gives the reviewing officer a greater insight into your character and attributes that could further enrich this progressive country. Writing a professional cover letter also gives an opportunity to express why your PR application should be approved.
An applicant's cover letter makes them more human and gives an idea of the kind of person that is being considered to become a Singapore permanent resident. If an ICA officer can connect with the cover letter attached to the application, they are more likely to grant PR approval and make you a Singapore citizen because they have a sense of knowing what kind of person you are and what you can add to Singapore as a citizen.
Generally speaking, an ICA officer deals with a lot of paper and does not really get to know the person behind the paper, which can make the decision very mechanical and impersonal. A personalised cover letter, therefore, gives the ICA officer just a small window into what the personality behind the PR application process entails and whether they will fit into Singapore society.
Boost Your Chances Of Singapore PR Application Approval
The process of applying for Singapore PR status can be daunting, but having your Singapore PR application accompanied with a cover letter professionally written by a PR application agency like SPIC can boost your chances of qualifying for the coveted slot. If you are a foreigner looking to make Singapore your home, learn more about how SPIC can enhance your cover letter for PR application here.
We can help you write a top-notch cover letter that is bound to make an impression on any ICA officer. And as mentioned before, a good cover letter is a solid foot in the door for you to become a Singapore citizen or get permanent residency.
Technical Elements of a Personalised Cover Letter
Always keep in mind that the cover letter is the first and only personal impression that the person reviewing your application at the Immigration and Checkpoints Authority (ICA) will get of you. Therefore, there are certain technical elements that you want to make sure your covering letter meets.
First of all, the Immigration services want to see that you are eloquent and well-spoken, so make sure that your English is flawless. Most software programs designed to type will have built-in spell-checkers, but you can also invest in some specialised software to ensure enhanced accuracy.
If you have family members in Singapore or young children that you wish to include in your application, then you should mention these. The checkpoints Authority (ICA) like family ties, especially young ones, as they are facing the reality of an ageing population.
Prove that you have a stable job that ensures long-term financial stability and that you have relevant skills to the needs of your Singapore community, and that you can therefore make important economic contributions to the city-state.
If you have completed additional training after you graduated or when you moved to Singapore then that can also count in your favour. Mention it in your PR application and your cover letter. Include supporting documents to back up the claim.
Cover letters should ideally be limited to a one page document and should always be in English.
If you have recommendation letters from community representatives or employers, then it can be extremely helpful to include these and refer to them in your cover letter.
Make sure that you structure all of the information in an orderly presentation that is easy to follow. The document should be saved in PDF format.
Responsibilities of a Singapore PR
If you hope for Singapore authorities to respond positively to your applications submitted for PR or citizenship, then you must acknowledge the responsibilities that you, as an immigrant, will have towards Singapore society at large and your local community specifically.
This cover letter is much more serious than a cover letter you submit as part of a job application. Your permanent residence application is made or broken in your cover letter.
You need to use your own words while still sounding professional and showing respect to the reviewing officer and the country of Singapore. You can mention additional documents that were included in your application for permanent residence and should draw attention to the strengths of your application as well as interesting additional information that might not have fit into PR applications.
As a final note, remember that your permanent residence application should focus on what you can bring to Singapore, not how much Singapore means to you.