Thousands of people apply to be permanent residents (PR) in Singapore every year for reasons such as access to low-cost housing and world-renowned healthcare, getting financial stability with CPF and having priority for their children's education – among the many other benefits.
However, getting your Singapore PR application approved can be a long and arduous process. Your application might even get rejected due to several factors.
But there is no need to feel discouraged if your application gets rejected because taking note of these things will help to boost your application the next time you decide to apply again.
Having your application for Singapore PR rejected is not the end of the road. You will be able to apply for Singapore PR status again. Chances are that if your Singapore PR status application was rejected once, you will likely learn from the experience and be able to submit a stronger application for Singapore permanent residency the next time.
If you receive a rejection letter and are not sure where to go from there or would like to improve your chances of being accepted on your next PR application, then you can contact one of our agents today to book a consultation.
1.  Reassess your eligibility to apply for PR in Singapore
If your Singapore PR application has been rejected, it is important that you reassess your eligibility before diving headfirst into re-applying. Not meeting the eligibility criteria to apply for PR is one of the common reasons for rejection.
You are only eligible to apply for PR in Singapore if you are:
A spouse of a Singapore citizen or Singapore permanent resident
An unmarried child (aged below 21) born within the context of legal marriage to, or have been legally adopted by, a Singapore citizen or Singapore permanent resident.

An aged parent of a Singapore citizen

Holding an Employment Pass or S Pass

A student studying in Singapore

A foreign investor in Singapore
If you are still unsure about whether you fall into any of the criteria, you can always engage the help of a citizenship and PR application consultancy firm, like Singapore Professional Immigration Consultancy (SPIC), to guide you through the process.
If you do meet all of the criteria, but your Singapore PR application was still rejected, there are other reasons for this rejection. You can also appeal a rejection letter provided as feedback on your Singapore PR application status.
The information included there can give you a good idea of how to avoid rejection of subsequent PR applications. You would also need to make sure that all supporting documents (for example, your employment pass) are included when you re-apply.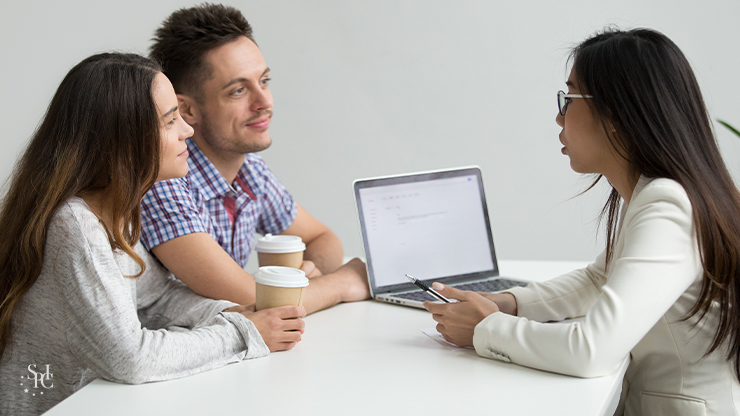 2. Evaluate the reasons why your application got rejected
The Immigrations and Checkpoints Authority (ICA) in Singapore takes into account a few criteria while evaluating your Singapore PR application:
Family ties to Singaporeans

Economic contributions

Educational qualifications

Age

Family profile

Length of residency
These are to assess your ability to contribute to Singapore and integrate into our society.
If your PR application has been rejected, it was most likely due to insufficient demonstration in your application in any of these categories. That does not mean you cannot try again because you may have more credentials to showcase that you did not think of or thought were not suitable to be included in your application.
This is also where our professional consultants at SPIC come in – they will be able to help you polish up your application with their customised guidance and advice gained from their years of experience.
We here at SPIC are determined to give you the best possible chance of being granted permanent residency and can help with the appeal letter submitted in response to a rejection letter or can help you re-apply for Singapore PR status with a strengthened application. Many perfectly eligible candidates receive a rejection letter mainly because their permanent residency application did not motivate certain things (for example, existing family ties) strongly enough. SPIC consultants can help you make significant changes so that the same mistakes are not made again on your reapplication attempt.
3. Prepare for your next application
You need to ensure that you have all relevant documents ready before you re-apply for Singapore PR using the e-Service on ICA's website.
We encourage coming up with a checklist of documents needed and everything you need to do, such as getting photographs ready and having documents in a foreign language translated, before submitting so that you do not miss out on anything.
Alternatively, SPIC can guide you through the entire PR application process, including assisting you in preparing all required documents, advising you on any additional documents that may enhance your application, and helping you write a professional cover letter  for your PR application.
Our consultants here at SPIC take extra care to check that your application is in tip-top form and error-free to increase your chances of securing an approved Singapore PR application.
Reach out to us to get a free consultation and case evaluation today!
We can help check and recheck your required criteria and increase the success rate of your application. We can also help you understand the possible reasons for a rejected application. The reasons can be diverse, anything from an incomplete form to missing necessary documents, other factors such as mistakes on the application form, unclear scanned copies of supporting documents, or missing translations.
Here at SPIC we take Singapore PR applications seriously, and we often work with the Immigration and Checkpoints Authority on Application and appeal for PR status in Singapore.