As one of the major financial hubs in Asia, Singapore's high quality of life and political stability is just one of the few reasons why many foreigners are attracted to migrating over. Most foreigners who have lived in Singapore for a period of time can apply to become a Permanent Resident (PR). However, despite the many PR applications submitted annually, only an average of 10% pass the stringent selection, with the PRs in the country making up only 12% of the total population in 2020. 
This strict selection can be attributed to the tightening of immigration laws by the Singapore government in late 2009, as a means to control the inflow of quality immigrants into the city. In an interview conducted by Straits Times Singapore, Miss Indranee, who oversees the National Population and Talent Division, further emphasised that both citizenship and PR statuses are offered selectively to applicants who are not just committed to making Singapore their home, but can also integrate and contribute to the country. 
Aside from the eligibility criteria to apply for PR in Singapore, then here are the top three challenges that most foreigners face in their application.
1. Qualifications
Your education, be it formal or informal education, plays an important role in increasing the success rate of your PR application. While the results attained in formal education is indicative of your potential and capabilities, your informal education shows your initiative in participating in other activities to broaden your knowledge and gain more experience. Hence, both of these are used as proxies for both your competency levels and attitude towards personal growth. Even though having a certificate, or graduating from a prestigious university can give you an advantage over others, it is also ideal to have vocational certificates that you have achieved as a post-graduate. By equipping yourself with up-to-date skills and knowledge of the industry or market that you are in, ultimately it shows that you have the initiative to pick up new skills to upgrade yourself. 
In addition, the status of your company and your position within it provide your PR application with a strong indicator of your ability to contribute to Singapore's economy. This is to ensure that your current employment status is stable and that you will not be released by the company in the short term. Aside from your current employment, career progression is another factor that the Singapore government looks at in your application. 
2. Age and familial ties
As the ageing population continues to increase in Singapore and the fertility rate decreases, the government is placing a preference in granting PR status to younger applicants, to help the country progress economically. While Singapore may seem like a westernised country compared to its Southeast Asian counterparts, the city still holds traditional Asian family values, such as filial piety in high regard. Hence, if you are an applicant who has a child that holds a Singapore citizenship or is a PR in the country, then you might have a potential chance in getting your application approved, as this increases the possibilities of you growing your roots permanently here. 
3. Incomplete PR applications
One of the most common reasons for the government to reject Singapore PR applications is mistakes found in the documents. Some of these mistakes can include: 
Spelling errors in

PR application

documents such as your

cover letter

, or filling in the wrong answers as a result of misunderstanding the questions.

Failure to submit the requested or necessary documents according to the guidelines, one such example is missing out on the original and translated documents of your birth certificate. 

Differences in details that were filled out in your application form and the requested documents. 

Taking too much time to answer the questions and eventually getting signed out from the session.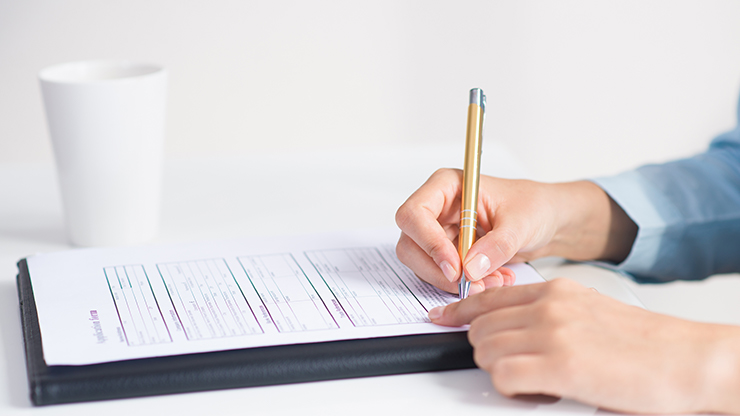 Including a recommendation letter in your PR application written by a Singapore citizen or your company can also help boost your chances. The recommendation letter should show your involvement in the community, as well as your initiative to reach out to various organisations, ultimately proving that you are a holistic individual that contributes to more than just the economy in Singapore.
In conclusion, the Immigration and Checkpoint Authority of Singapore still has the final say in approving your application. Thus, even if you have stellar qualifications and certifications, there is still a chance that your application may be rejected. So, it is ideal to engage in the professional services of a PR application agency in Singapore to give you advice and assistance in every step of your application.
Singapore Professional Immigration Consultancy is a reliable PR application agency in Singapore, providing trusted solutions to all individuals who aspire to be a PR or citizen of Singapore. Visit our website or connect with us to find out more.