As one of the major financial hubs in Southeast Asia, Singapore's wonderful standard of living is just one of the few reasons why many foreigners are attracted to migrating over. Many immigrants who have lived in Singapore for a while can apply to become a Permanent Resident (PR). However, despite the many PR applications submitted annually, only 12% of the total population in 2020 was made up on those with PR status.
This strict selection can be attributed to the constricting of immigration laws by the Singapore government around the end of 2009 as a means to control the inflow of quality immigrants into the city. In an interview conducted by Straits Times Singapore, the head of the National Population and Talent Division, Miss Indranee, further emphasised that both citizenship and PR statuses are offered selectively to applicants who are not just committed to making their move to Singapore permanent but can also integrate in the local community and contribute to the country's economy.
Aside from the eligibility criteria to apply for PR in Singapore, then here are the top three challenges that most foreigners face in their application.
Qualifications
Your education, be it formal or informal education, plays an important role in increasing the success rate of your PR application. While the results attained in formal education is indicative of your potential and capabilities, your informal education shows your initiative in participating in other activities to broaden your knowledge and gain more experience. Hence, both of these are used as proxies for both your competency levels and attitude towards personal growth. Even though having a certificate, or graduating from a prestigious university can give you an advantage over others, it is also ideal to have vocational certificates that you have achieved as a post-graduate. By equipping yourself with up-to-date skills and knowledge of the industry or market that you are in, ultimately it shows that you have the initiative to pick up new skills to upgrade yourself.
In addition, the status of your company and your position within it provide your PR application with a strong indicator of your ability to contribute to Singapore's economy. This is to ensure that your current employment status is stable and that you will not be released by the company in the short term. Aside from your current employment, career progression is another factor that the Singapore government looks at in your application. Your employment history is taken into consideration as it shows your ability to keep a job and to grow in that job. When you move to Singapore, you will likely have a new job, so this is important. The higher salary you bring in, the better your chances of successfully applying through the PTS scheme. So, keep your work quality high, try to apply through the PTS scheme and aim for a higher salary to increase your chances. If you are not proficient in the English language, then make an effort to improve your efficiency, as a good grasp of English also makes attaining PR status in Singapore easier.
Age and familial ties
As the ageing population continues to increase in Singapore and the fertility rate decreases, the government is showing preference in granting PR status to younger applicants, to help the country progress economically. While Singapore may seem like a westernised country compared to its Southeast Asian counterparts, the city still holds traditional Asian family values, such as filial piety, in high regard. Hence, if you are an applicant who has a child that holds a Singapore citizenship or is a PR in the country, then you might have a potential chance of getting your application approved, as this increases the possibility of you growing your roots permanently here.
Consider, however, that male children are subject to compulsory National Service if they are under the age of 18-years when they obtain Singapore PR or citizenship. Singapore authorities take the Enlistment act very seriously, so it is best to consider this carefully before moving ahead with your application form. If you do not yet have children, then any children you have in Singapore will not need to apply for Singapore PR or citizenship, but they will be liable to National Service if they are male.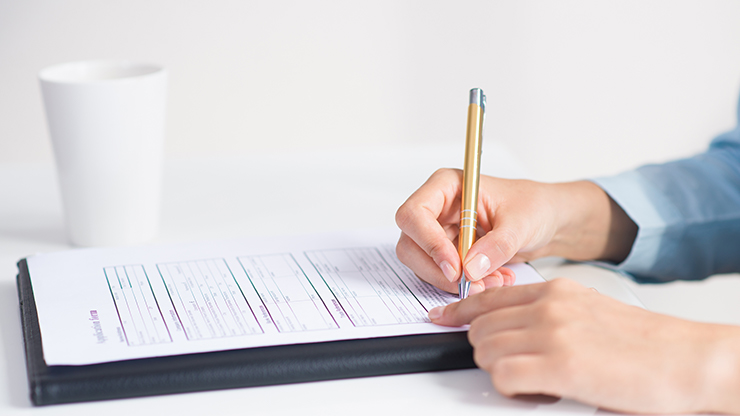 Incomplete PR applications
One of the most common reasons for the government to reject Singapore PR applications is mistakes found in the documents. Some of these mistakes can include: 
Spelling errors in PR application documents such as your cover letter or filling in the wrong answers as a result of misunderstanding the questions.
Failure to submit the requested or necessary documents according to the guidelines, one such example is missing out on the original and translated documents of your birth certificate.
Differences in details that were filled out in your application form and the requested documents.
Taking too much time to answer the questions and eventually getting signed out from the session.
If you find that you are concerned about any of these potential mistakes, then you should consider approaching an independent consultancy firm offering expert services related to Singapore immigration, such as SPIC.
Including a recommendation letter in your PR application written by a Singapore citizen or your company can also help boost your chances. The recommendation letter should show your involvement in the community, as well as your initiative to reach out to various organisations, ultimately proving that you are a holistic individual that contributes to more than just the economy in Singapore.
In conclusion, the Immigration and Checkpoint Authority of Singapore still has the final say in approving your application. Thus, even if you have stellar qualifications and certifications, it does not guarantee you a spot as Singapore PR. So, it is ideal to engage in the professional services of a PR application agency in Singapore to give you advice and assistance in every step of your application.
What about the Singapore PR Interview?
While there is no longer an interview involved for Singapore PR or citizenship applications, there is still an interview involved in application via the GIP scheme. The GIP scheme is notoriously difficult to succeed in, and the entire process takes far longer than any of the other schemes available.
Both the physical application and answers to interview questions are considered during a GIP scheme application. With other types of PR applications, the cover letter has completely replaced interviews. This also means that the cover letter on your Singapore PR application is your only opportunity for a first impression with the checkpoints authority and your only opportunity to present your personality and individuality.
We have articles specifically directed at the cover letter on a Singapore PR application that you can consult for further information, including which original documents to draw attention to. Alternatively, you can contact an independent consultancy firm offering citizenship application advisory services and assistance with the entire immigration Singapore process, including the e-PR system.
General Advice on Overcoming Challenges in a PR Application
The best way to overcome any challenges faced with a PR application is preparation. Engaging with professional services in advance of your PR application can and will afford you better preparation than going without such a consultation. Through engaging professionals, you can get an overview of the e-PR system in advance of starting the process to apply for Singapore permanent residency status.
You will get an excellent idea of exactly what kind of supporting documents you need to prepare, what order they need to be in, what to expect from the actual application form, and any other features of the process of immigration. Singapore is a country that many people want to immigrate to, and many will bring their family members with them. While this is an exciting prospect, it can also be time-consuming and costly. Ideally, you would want your first application to be successful so that you can save both money and time.
Often the best way to achieve this result is by engaging professionals and, through that engagement, ensuring that your application package is perfect. SPIC offers an initial free consultation that will summarise our services and work out a plan based on your individual needs. While we often assist with PR applications, we also have citizenship application advisory services that are offered by our specialised citizenship consultants.
Singapore PR is not always the final step in the process for some people, so it can help you to apply for Singapore citizenship as well. Our citizenship consultants offer the same degree of professional services that are offered for a PR application and a Singapore Visa.
Furthermore, if you have already attempted a PR application and have not been successful, you are not too late to initiate your initial free consultation with SPIC. We can put you on the fast track to recovering from the rejection letter. We offer services both for reapplications and for appeals. If you are not sure which option is best for you then we can also help you decipher how to go about moving ahead with the best option for your circumstances.
Remember, when you apply for PR, the ICA officers do not only look at aspects such as work quality to decide on approval or rejection. We like to guide our clients through a more personalised approach to their applications for immigration. Singapore ICA officers are concerned with how you fit into your community, how you add value to Singapore as a whole, and whether you are serious about the lifelong commitment to remaining part of the Singapore family. The ICA office is tasked with identifying excellent candidates who have high-quality education, skills, and work records, but also those who will become true Singaporeans and will be excellent additions to the social and community aspects of life in Singapore as well.
It is sometimes necessary to think of your permanent residence application in a more abstract light as well. For example, Singapore is facing a major challenge due to their ageing population, so they will tend to be more likely to approve applications of your couples who bring their children with them to Singapore or even those wishing to start a family in Singapore. Even a child born in Singapore to foreign parents is more likely to secure approval of permanent residence for their parents than a businessman in his 40s or 50s who has had a successful career and is a philanthropist, but does not bring a young family with him.
This is only one possible example of an unlikely advantage that you might have and not realise. So contact us today for your initial free consultation so that we can take a look at your chances of immigration approval. If you already have permanent residence then we can put you in touch with one of our citizenship experts so that you too can take the next step in your "immigration Singapore" journey.
Frequently Asked Questions
Can I start my own company in Singapore if I get PR?
Yes, you can start your own business in Singapore as a PR. If it is part of your plan to start a business once you get PR, it might be a good idea to include that information in your application to the ICA. Include a business plan and the industry that your business will be in. Will you be service clients? And do you intend to employ local Singaporeans or use profits to invest in your local community? These are things that might count in your favour and should be mentioned to the ICA.
Can I submit too many documents?
Yes, it is possible to submit too much in terms of supporting documents. Remember, the ICA filters through tens of thousands of immigration applications yearly, and this is a very time and labour intensive process. If the ICA officer needs to search through dozens of papers on your application, it will likely not increase your chances of approval; on the contrary, it could hurt your chances of approval. Overdoing it is not a good sign for the ICA. Consulting with a professional agency can help you figure out which papers and what information to include for approval and what to omit.
What can SPIC do for me?
We have years of experience with thousands of clients and can therefore advise you on the best course for your personal immigration application process. We can offer general advice or specialised guidance; whether you need help with a specific part of the process of immigration: Singapore PR applications, or you need to speak to citizenship experts, we have a consultant ideal for you.
We can also offer guidance on how to include family members on your applications, how to go about getting your PR certificate once you have been successful in your PR application, etc. Immigration is a daunting and confusing time of a person's life, but it opens doors to a whole new world. There is no need for you to struggle with the basics. Let us help you through a smooth immigration journey.
Singapore Professional Immigration Consultancy is a reliable PR application agency in Singapore, providing trusted solutions to all individuals who aspire to be a PR or citizen of Singapore. Visit our website or connect with us to find out more.