After thinking long and hard about whether you should apply to be a permanent resident (PR) in Singapore, the next step to take once you have made up your mind is to submit an application.
However, before you do so, it is also important to understand that there is no guarantee that you will secure a successful application. In fact, many applications get rejected by the Immigration and Checkpoints Authority (ICA) daily due to reasons such as ineligibility, incorrect documentation and more.
So if your Singapore PR application has been rejected, read our article on some steps you can take. Alternatively, you can always try submitting an appeal letter to ICA.
Here is what you need to know and some tips to help you write an effective appeal letter – read on to find out more.
Why do you need to submit an appeal? 
You can submit an appeal when your permanent resident application has been rejected with the aim of getting the ICA officers to reconsider their decision. At the same time, it is worth noting that appealing does not mean you will definitely get a favourable result, though it certainly will not hurt to try.
It is important to consider options very carefully when you receive a PR rejection letter because if your appeal letter to ICA is not successful, then the appeals process will delay further attempts at Singapore permanent residence applications. It is advised that you do not try to appeal unless you have had circumstances on your PR application drastically improved during the processing time spent on your original application.
When should you send in an appeal letter?
Although you can send in an appeal letter anytime after your application has been rejected within the 6-month cooldown period, it is advisable that you re-evaluate your chances before hastily submitting your appeal.
Those who have had their living circumstances or qualifications drastically improved tend to stand a better chance as it shows that considerable effort has been made to contribute to Singapore's society. An appeal letter to ICA must be submitted within two months of the rejection date, so there is time to mull over your decision and consider all of your options.
An initial application's rejection for PR status can be disheartening, and people will often feel there is no way forward. But it is important to take a step back and re-evaluate the situation. If you attempted your first application without the assistance of a consultancy like SPIC then it might be a good idea to contact us for a review of your initial application at complete discretion so that we can try and determine the reason for rejection.
The ICA no longer provides reasons for a rejected application, but SPIC can review your whole process and try to find possible reasons. From there, we can assist either with the appeal option or a brand new application. We have successfully helped with hundreds of applications and are familiar with factors that might hinder applicants' PR approval.
Under certain circumstances, because of the delay that an unsuccessful appeal letter to ICA can cause, it might be better to start with a Singapore permanent residence (PR) application from scratch. It can be difficult to make this decision, but SPIC can help.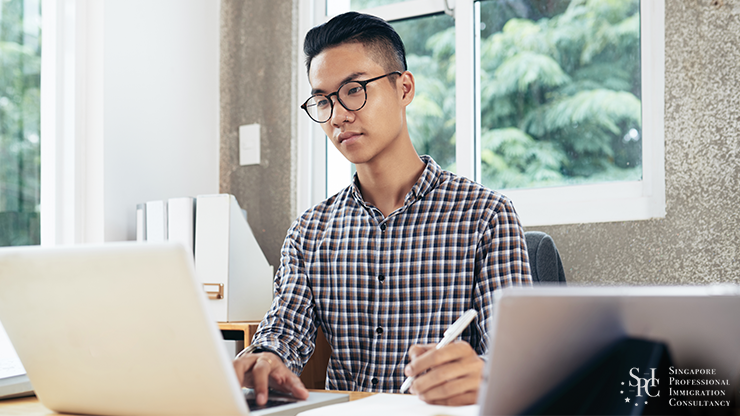 What should you include in your appeal letter?
Here comes the tricky part; thinking of what to include in your appeal letter to ICA.
Instead of mentioning generic reasons such as Singapore's strong economy or world-renowned healthcare system, it is recommended that you focus on highlighting your strengths and how you can make a difference to our little red dot.
Remember: the appeal letter is meant to boost your failed permanent resident application to get the officers to reconsider, so avoid churning it into a sob story or one that does not stand out from the crowd.
Remember also that common rejection templates do not include reasons why the permanent residency department ICA rejected your application in the first place. Often the reasons are related to Singapore societal contributions, insufficient or problematic supporting documents, concerns over the education system that your qualifications come from, etc.
This is the kind of information you should include in your appeal letter:
*Remember that during an appeal, the ICA is looking for evidence of significant changes made in the meantime. Only significant change can give you a higher chance at a successful appeal following initial rejection.
Work achievements
If you have gotten a promotion, increment or received certificates and acknowledgements at work since you submitted your permanent resident application, then you should definitely include them in your appeal letter.
Your past and current employment are often one of the key aspects for ICA officers to evaluate if you will be able to contribute to Singapore. Hence, any work achievements or progression show the authorities that you are a hardworking and motivated individual.
1. Long-term plans
You might have missed out on including what you plan to do after securing a PR in Singapore, which is why it is vital to share them in your appeal letter to increase your chances. Wanting to start a family here, build a business, further your career or do more charity works are all useful information to share with the authorities.
Your long-term plans should showcase your willingness to do your part for societal contributions to Singapore to highlight that you will be an asset to this country. It is therefore also important that any voluntary work is done sincerely as it can have a negative impact on your chances of success if officers feel that you are only volunteering to get PR. Your efforts to add meaningfully to Singapore society need to be sincere.
2. Familial ties
To further enhance your appeal letter, you may also wish to include if you have any familial ties, such as relatives living in Singapore.
As ICA takes into account each individual's family ties to Singaporeans,, you may stand a better chance of securing a PR.
3. Integration into Singapore's society
Another factor that ICA considers when it comes to a permanent resident application is the individual's ability to integrate into Singapore's society. Contrary to popular belief, having many Singaporean friends is not strong supporting evidence. Instead, donating to local registered causes, spending documented time at cultural events and volunteering at community events or centres are some great examples. It can also help to visit an elderly's home regularly as a means to support them in any way they need.
So if you feel that you have integrated successfully into Singapore's society, make sure you mention that in your appeal letter to stand out amongst thousands of other applicants.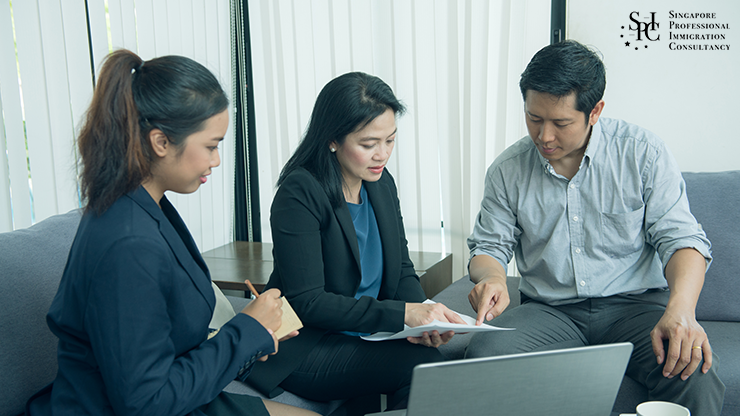 Sample Appeal Letter to ICA for PR Application
While it can be tempting to download a sample of a generic appeals letter to ICA from the internet, it is best not to do this. Your appeals letter should be unique to you. Applicants are only allowed one appeal opportunity, so it is always best to make the most of appeal letters when a decision is made to appeal. If you feel that you have met and exceeded Singapore PR approval criteria but have still received a PR rejection letter from the Immigration and Checkpoints Authority, then you might consider appealing the decision.
Other Factors to Consider
It is always best to start checking your original application to try and establish the possible reason for the PR rejection. The reason might not always be clear straight away, but consider things like the details provided in your PR application form, the supporting documents (their quality and relevance), and the contractibility of the contact details you provided (might you have missed important communication from immigration officers?).
Consider whether there is an opportunity to submit additional documents that might strengthen your appeal or your next application. Do you want to attempt an appeal, or would you rather submit a new PR application at the next window to save time (although it is more expensive)?
It is natural to want to take the common route in situations like this, but that might not always be the best option for your individual case. While an appeal may take only a few weeks, a rejected appeal will delay your next application by months. But you might not want to go through the entire immigration procedure again and feel that the PR rejection can be overturned. Approval remains the ultimate goal. If you feel like you can use advice and support throughout whichever process you decide on, contact us today to book a consultation.
Consult a Singapore PR consultancy
If you are still feeling unsure about crafting your own appeal letter, consider consulting a Singapore PR consultancy.
Here at Singapore Professional Immigration Consultancy, we help you to evaluate your eligibility for Singapore PR, assist you in gathering the necessary documents and can even give you more advice on how to write an effective appeal letter.
Hence, there is no need to fret if your application gets rejected. Get in touch with us, and our consultants will assist you to the best of their ability!