Singapore PR Cover Letter Sample
Your cover letter is an excellent opportunity for you to impress the immigration home office. Applicants should use these letters to showcase their success and present their circumstances as favourable to Singapore society. Do not be afraid to give an example where needed, refer to your PR application form, and mention family ties or important family successes. Immigration is a huge step for you and your family, and attention to detail should be mandatory. Make sure to explain yourself in detail and be concise.
Provide evidence wherever possible, remain professional, and handle your application document with great care. Before taking this step in your immigration process, you need to make sure that every document you need to submit for your application is ready. Do not start the process if you are still waiting for a document or another form of evidence.
Consider making use of support services.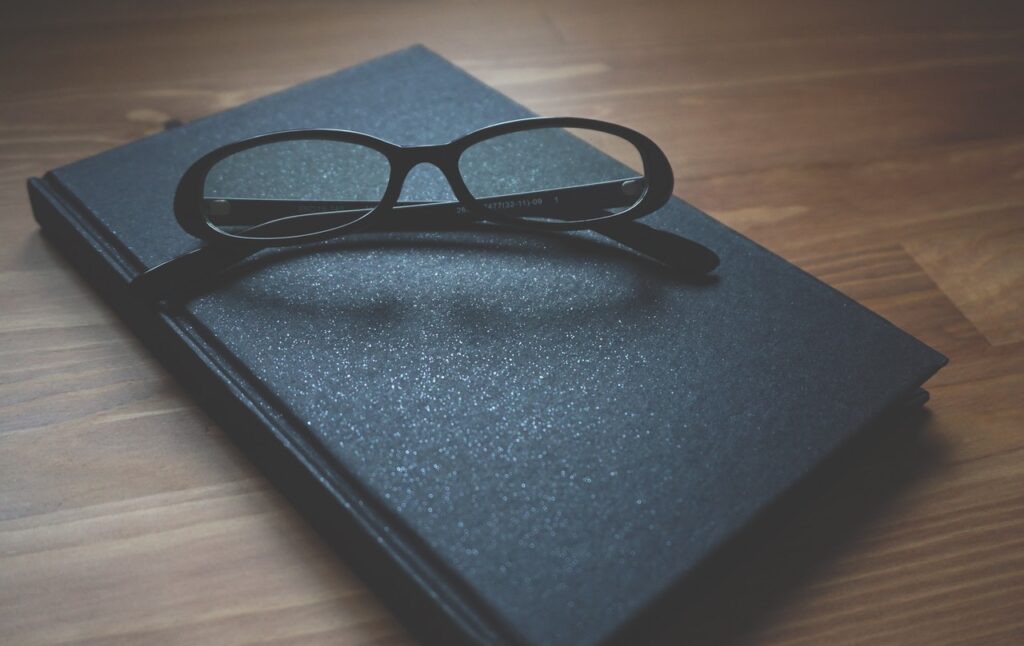 Reasons to Include a Cover Letter in Your Singapore PR Application
You can approach this cover letter as you might the cover letter for a job application. You will address the letter to the ICA officer. It is common to include your contact details and information pertaining to what you are applying for – it enhances the information provided in your application form.
It is no secret that writing a cover letter is an extremely difficult and daunting thing to do. The process is also time-consuming, and even though there are so many guidelines available on the internet, it can be very disorienting. However, what is clear is that a cover letter is an essential part of your PR application.
Ever since the face-to-face interviews were disbanded, your covering letter is the only way that you can make an impression as a prospective PR candidate with the ICA officer who is reviewing your application. This will be the first impression that the officer gets of you.
Not including a cover letter can be a sign to the officer that you are not serious about your application or that there is nothing much to say about you. The cover letter is additional evidence of your suitability, an opportunity for you to explain to Singapore authorities that you are excellent at your job and that you and your children can add value to your Singapore community.
Where to Begin
Your cover letter should highlight your particular interest in becoming a permanent resident. You will need to bring attention to your individual skillset and other experience that might make you a valuable addition to Singapore. This should align with your qualifications, experience, other relevant skills, and any further contributions that you can bring to Singapore as a permanent resident. This is in addition to the basic requirements of the Immigration and Checkpoints Authority (ICA) that you have already met. You should use this opportunity to prove to the ICA officer that you and your family are ideal people to add to the greater Singapore family.
Many people make the mistake to use their cover letters to express how much they love Singapore, but this should be avoided. A properly drafted cover letter gives the reviewing officer an idea of how you can benefit Singapore, not how Singapore can benefit you. You need to provide ICA officers with pertinent information about yourself in an orderly presentation to snuff out the tough competition that you are up against. And you need to achieve this all in a one-page document.
You should see your cover letter as an opportunity to impress the Singapore Immigration Checkpoint Authority (ICA). A good cover letter can show the officer your:
Potential and Contribution as a Potential Singapore PR
Your cover letter is the officer's first impression of who you are. Be concise and certain in your letter. You are trying to stand out amongst your competition. For this reason, you should focus on your strengths from the start. Write this part well so that it grabs attention and reads smoothly.
You want to bring some of your personality through your cover letter without being too informal. When you are applying for permanent residence, it is important that the officer have a personalised experience with your covering letter. They probably read dozens of these letters every day, so it is extremely important that your cover letter stand out.
There are several examples of such letters available on the internet, but it is best not to make use of these as templates. The Checkpoints Authority officer will likely be able to spot a letter than comes from a template, and that will hurt your chances of being granted PR status. If they can see that your letter is an original attempt and comes from who you are as a person, then they are more likely to respond positively.
Unique Fit to your Local Community
Each individual will have a unique combination of experiences and skills in addition to meeting the requirements necessary for a Singapore PR. What is particularly important is to show how these separate parts of yourself and your life come together and go hand in hand with your local community in Singapore. If you have any special talents or unusual skills, then this is the perfect place to mention these. An example of a special skill would be artistic prowess or talent in a specific sport. If you have a history of employment in these areas, explain that history as well.
You want to make sure that you tie your cover letter in closely with the immigration rules provided by the ICA. You are basically providing them with further information on the required documents as well as adding a personal touch to your PR application. The officer needs to be able to see that you are a good character and will form an integral part of the Singaporean family and community.
Many people tend to get stuck on their professional experience and financial stability and then neglect this aspect of the cover letter. There are, however, other relevant factors that require attention as well, such as recommendation letters from charities and community organisations where you have helped out or made an impact. These sorts of documents can also be extremely helpful.
Get your Personality to Stand Out (Your Sales Pitch)
While it is important to make sure that the information in your covering letter is accurate, you also need to be able to give the officer a look at who you actually are and what your circumstances have made you. Extend some information on your interests and the little things that you can add to life in Singapore on a daily basis. Make it your job to be of service to your community and to stand out as someone valuable in your area.
Use the wording of your letter to give the officer a look at your personality. Be aware of the tone that you are using in this letter, you want to be confident but respectable, and you want to clearly show that you can add value to your community. The cover letter is written in your own words; use this opportunity to personally explain why you are the best choice out of thousands of competitors to be granted permanent residence.
Even in cases where you are using an agency to write a professional cover letter for you, the letter will be personalised, and your voice should still be present in it. At SPIC we do our very best to get you one of those coveted PR vacancy slots.
Show your Enthusiasm to Contribute to Singapore
The point of a personalised cover letter is to show that you know the country you are applying to and you know the expectations involved in the PR application. If you plan to apply for citizenship in future, make sure to state this as well. Show that you can contribute to the community meaningfully, economically but also socially.
The officer needs to know that you, as an individual person, will fit into life in Singapore before they can consider granting you permanent residence. A good cover letter will prove to the officer that you know and respect the immigration laws of the country, but also that your private life is a good fit for permanent residence here. You need to be able to fit into your new location within Singapore. You are not here for just a visit anymore.
Illustrating some family ties to the nation might also be a step towards a successful application. Regardless though, it is important that the officer feels like granting you permanent residence will ultimately add to the support structure of the community. There is a need in Singapore for Skilled Workers in certain niche markets; if you are trained in these professions, then you may stand a better chance to be granted PR status.
What to Include in Your Cover Letter For Applying For Singapore PR?
The cover letter can play one of two roles in your PR application. If it is written well and manages to grab the attention and interest of the reviewing officer, it can help you to progress in the application process. If it is not written well, it can result in your application being turned down on the spot.
Remember that your cover letter serves to back up your supporting documents and the rest of your application. Aside from this, you also need to ensure that the grammar in your letter is excellent. Improper grammar and spelling will undoubtedly have an impact on the impression of the person reading your application.
The cover letter is not the only, or singularly most important, part that the PR application process entails. A Singapore PR application is a complex and in-depth process that involves much more than the Singapore PR application form itself. Check out some of our other blogs on the matter to get a better understanding of the entire Singapore permanent residency process.
Here are some standard categories to include in your covering letter:
Header
The header goes at the very top of your cover letter. You will include your full name, the date, and the address of the ICA offices. Remember to address your cover letter to the "Controller of Immigration".
Your Qualifications
The PTS scheme has meant that a great many of the applicants are exceedingly skilled and qualified. This has meant that the standard has risen substantially. This being said, some things can clearly stand in your favour: Any qualifications, but especially degrees, that were obtained at Singapore Institutions is the most notable one. Supporting documents and additional documents in any regard should be attached to your application in PDF format. If you feel that they are exceedingly impressive, give them a mention in your cover letter.
You will begin with the most recently obtained qualification and will then go on to list your qualifications. Include where the qualification was completed (the institute), where the institute is, and the date of completion of the qualification. Include any additional training you have completed any accreditations, licences, or certifications that you might have that can add value to Singapore. Your qualifications and experiences should elevate your status in the community.
Signs of further study and training are always a bonus in immigration applications, even to other countries, but especially so for a country like Singapore that holds a high standard for the education and training of its citizens. If you plan to apply for citizenship at a later date, it would also be advised that you continue to further your training while you are a Singapore PR to further show your dedication to bettering the status of your Singapore community.
Career Experience
When writing about your career experience, you want to summarise the work that you have done, what your responsibilities were, and what you accomplished at each position. Be as clear and concise as possible. Show that you are not here for a "visit", you want the status of permanent resident, you want to later apply for citizenship, you want to add meaningfully to your community, and the success of Singapore as a country is important to you.
The person reviewing your application should be able to clearly see what you did and the overall extent of your experience within your profession. They should also be able to see what soft skills you have. Soft skills include things like teamwork, time management, professional communication or even organisational or problem-solving skills. Remember to also include information on promotions that you received.
When providing employment details in your covering letter, it is important to be concise but clear about what you have accomplished. As much as possible of, what you submit must be measurable; if it was not, it might be necessary to briefly explain how and why that specific point is important for authorities to know about. Your employment history is how the officer sees how you have implemented the training you received and whether you used that training to fill out your potential.
Any Technical Expertise
There are specific industries in Singapore that are more sought after than others. If you have any expertise or knowledge in these industries that can add value to the Singapore community, it is good to include those here. Always focus on the positives and your strengths. If you feel anything needs an example to make more sense, include that example.
Answer the question: What makes you different from all the other permanent residence applicants?
Remember that the purpose of the covering letter is not only to show that you will be a good fit for the community but also that you can provide other things like individual skills that may be filling a gap in what the community already has access to. You and your family members who are applying for permanent residence need to be able to form part of the advancing community, and in order to do this, you need to add something to it. The community should be better off with you as a resident; it should not remain the same; you and your family members and children are elevating its status.
Charitable Works and Volunteer Experience
The importance of balance comes in here. If the authority feels that you are just volunteering to add the necessary "additional information" to your evidence section, it is a bad sign for you. What could help is to provide details of someone they can refer to about your attitude and sincerity during the process. Longer and more regular volunteering stints will be more convincing, and if you are starting off working with children, for example, then it is best to stick to children and not jump around too much.
If you are trying to show that you have a passion for something, it is a good idea to stick to a specific set of circumstances that you want to address or to come back several times to the same site. You might even receive a letter from the site where you volunteer that can add to your application. Remember to first check the letter template before you include it. You want to be sure that it is sending the right message to the home office of the authority.
You can include anything related to regular or major donations that you have made, any volunteering experience that you have, and the charitable works you have been involved in, for example. If you plan to apply for permanent residence, it is a good idea to start volunteering and philanthropic work as soon as you arrive in the country. Show your commitment through continually giving back to society before you can be considered as a PR or citizen.
Closing Paragraph
At the end of your cover letter, mention that you have included all required documents with your application. Motivate shortly that you are excited to become a PR and make Singapore your home. Be confident that you will receive a positive response and thank the reader for their consideration and time. At the very end you will write Sincerely, and your full name. A signature is not required.
As a final step, go through your form again and make sure everything is correct. Think about how the immigration home office is going to perceive this application. Once you have submitted it, remember that you can check your permanent residence application status online and that if you have made use of an immigration advice service, they should also be able to check your permanent residence application status.
Tips for Your Cover Letter
You want the end product of your covering letter to showcase yourself as a unique and valuable candidate. You want to show that you are excited, have relevant experience, and are highly literate in order to improve your chances of PR approval. Pay close attention to the details of your application, your supporting documents, and your cover letter.
Singapore PR, and thus your Singapore PR application is often the first major step towards Singapore citizenship which is another reason by PR applications are so important to us here at SPIC. If your ultimate goal is to become a Singapore citizen, then we can help you every step of the way.
Frequently Asked Questions: Applying Singapore PR Cover Letter
How Long should it be?
In the end, it is best to try and find a balance that will best suit your permanent residence application. It might be helpful to check out an example or two that are available online but do not let those restrict you. You also need to bring an individual experience to the home office authority that is reviewing your application.
Try to keep your cover letter to a single page. If you feel like something really relevant cannot be fit onto one page, you can consider going a little bit longer, but not much, and only for crucial information. Remember, this is the only window into your personality that officials will get when deciding whether to grant you Singapore PR status.
What Should my Formatting Look Like?
Formatting of the document is extremely important, more important than most people realise. You do not want the page to be cluttered, but you also do not want the page to be too bare. Try to use things like bullet lists and headings to enhance the format. You can also use hanging paragraphs to look more professional.
Whatever your final decision, always be consistent. Many people do not check that their font and font size or line spacing is consistent, which is easily picked up by a reader and greatly impacts how the letter is perceived. Details are essential in your quest for PR approval.
Proofreading, and why it is non-negotiable
Proofreading your cover letter should be a mandatory step that you take before submitting it. Especially if you are coming from one of the countries where English is not the main language, make sure that your English is flawless. Good language is a mandatory part of a successful cover letter. Regardless of the country you come from, it is important that you use British English. Consider using specialised software to double-check spelling and grammar if you do come from one of the countries that do not use British English.
What might count in your favour is if you can write and speak like a British national or handle your approach to the language in your application as if you are applying for British citizenship instead. That is how important proper grammar is in this regard.
File Format of the Cover Letter
Since applications are only accepted electronically now, the best file format is PDF. This file format is easily opened on most software programs, and programs to read PDF files are free. So unless otherwise specified, save in PDF.
Before you submit, ensure that your application file is properly named.
A Final Note
If you find this task to be too daunting to handle alone, do not fear! Several employment agencies offer assistance with this, and you can always contact SPIC for professional assistance with immigration services. We can help at any point during your application process and can help to ensure that all of your documents and your application form are in the correct order and have been filled incorrectly. We take your permanent residence application seriously, so for the best chance at a successful application for permanent residence, contact SPIC today.
 How does National Service work with a Singapore PR status?
When considering a Singapore PR application, remember that all male children under the age of 18-years who have Singapore permanent resident status or Singapore citizenship are liable for mandatory National Service. Older males are not required to fulfil this responsibility when they become a Singapore PR or Singapore citizen, but their children will be liable.
Is an appeal letter different from a cover letter?
An appeal letter is meant to be written in a completely different way and only comes into play if your Singapore PR application is rejected. And even then, you will need to carefully assess your options and decide whether you are starting the PR application process from scratch or whether you want to appeal your unsuccessful PR application.
Can a PR buy an HDB flat?
Yes, if your PR application is successful, you will be able to purchase HDB housing under certain circumstances. Free reign over these properties is still reserved for those with Singapore citizenship, but a PR can apply and be considered for certain types of HDB housing. More information can be found on this topic in our Singapore housing blog.