Singapore PR Cover Letter Tips
Many applicants will have questions about the cover letter for their Singapore PR application.
Most questions are related to:
Understanding the purpose of having a cover letter.
Is it mandatory?
What is the correct format for the cover letter on the PR application, and is there a standard format?
There are some cases where people submitted their Singapore PR application form without a cover letter and were approved. Therefore, cover letters are not mandatory, but having a well-drafted professional cover letter vastly increases your chances of getting a Singapore permanent residence status.
It shows a dedication to going the extra mile, and it helps to create a first impression but is also a way to summarise the most notable aspects of your application.
What is a Cover Letter?
The cover letter elaborates on a PR application. It is imperative that the cover letter is personalized and unique to the profile of the applicant. The length of a cover letter is dependent on what is going to be included. Remember that including too much will bore the reader, and too little is not conducive to the success of your application.
What Should be Covered?
The Basics
Whatever you include must be relevant to your application. Longer is not always better. The quality of the letter is essential and will carry more weight than the overall length. You would usually start with an introduction to the applicant, including the name, Foreign Identification Number and the background of the applicant. Remember to include things like family ties.
Include the main reason why you are applying for Singapore PR. Remember to focus on what you can add to Singapore, not what Singapore means for you. The cultural diversity of Singapore is crucial to the Singapore government, so showing that you have successfully integrated is essential.
You need to show sincerity in your application and commitment to staying in Singapore long term. They want to see that you can add meaningfully to Singaporean society and your local community.
Your educational qualifications should be summed up, along with your unique talents and any plans that you would still have to continue your education or otherwise upskill. Remember that if you include copies of documents, they should be notarized by a notary public from the country in which they were issued. This will be the case for each page of the document if there are multiple pages.
It can be a good idea to see it in the same light as a resume for a job application. Work experience needs to be included with professional achievements and other relevant skills. If you plan to move an existing business to Singapore, then those plans should also be included.
It might also be good to include a short job description for your main positions. Be wary of what you find on the internet; using an example or template for a cover letter from the web is not a good idea. A foreign investor should provide evidence of how much they have invested in Singapore.
You should note your financial stability and any economic contributions that you make to Singapore. Social contributions should also be included, such as volunteering or other charitable contributions. It is essential not to create the impression that philanthropy was engaged in only as a part of the application process. If it does not come across as a sincere example of involvement and care for the community, then it might be better to omit it.
Cover Letter Template
Why you should avoid using one
We would not advise using a standard template from the internet; there is some information that should be covered somewhere in the letter. Many people think that finding the right template can result in the perfect cover letter, but that is not the case.
The checkpoints authority is very good at spotting anything that comes from a template, which often leads to immediate rejection. It is better to find the right person who can draft a professional document that reflects your individual criteria.
Having said that, the first paragraph is usually an introduction. Include the information listed above, but remember that this is the first impression that the officer will get of who you are. Your Singapore PR cover letter might be the only thing standing between you and your Singapore permanent residence. While the first paragraph introduces you as an individual, the second paragraph can serve as a summary point for what will be included in the rest of the letter.
SPIC offers a professional Singapore PR cover letter writing service that promises to present each person who uses the service as an individual. We can take all of your information, the key takeaways of your case, etc. and summarise them in a professional manner to place you in the spotlight as the perfect candidate for Singapore PR status.
Your cover letter should serve as a window into who you are and what you can bring to Singapore before the ICA officer ever sets his eyes on your Singapore PR application. It can be a cold experience to work through several supporting documents without really understanding the person behind those required documents. This is where cover letters come in.
Introduction
If you do want to write the letter yourself, then it is important not to treat these guides as a step-by-step example, as the uniqueness of your cover letter is essential. However, this can form a solid foundation. Always make sure that all the information you include is pertinent to your application; if you think something might be ambiguous, it might be best to explain.
Adress the Controller of Immigration directly in your cover letter. This shows that you know who you are speaking to and adds a little bit of an extra personal touch to the page. Your full name and the date need to appear close to the top of the letter.
Qualifications and Profession
Singapore is looking for examples of individuals who will make an impact on the local economy, and their niche industries often enjoy precedent in these applications. Include a summary of your job history, the department you are currently working in, the position that you hold and information about your employer.
As part of your supporting documents, you can further bolster this by including a recommendation from your employer in addition to the section in the application form that the employer must complete.
If there are gaps in your resume, it is best to explain why you were between jobs for any amount of time. Give information about how your position within a company can fill gaps in the Singaporean workforce and link that to your overall expertise. Applicants should also try to include information about their education in their letters.
Your job will come from your education, and Singapore holds prestigious qualifications and institutions in high regard. What applicants achieve during their days as students can be pretty significant.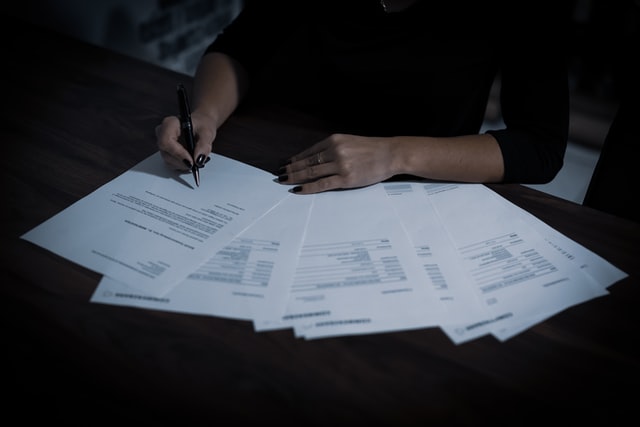 Financial Contributions and Overall Stability
It is essential to list your income in your cover letter so that you can show that you are financially stable and will add to the economy and not become a financial burden on Singaporean society. You should show that you are in a position to take care of yourself and your family in the country. Your access to the country as a Singapore permanent resident will also depend on your projected long term stability.
Commitment to Singapore
Singapore is facing a significant problem with their low birth rate. They are experiencing an older and older population, which means that young families or couples who want to start a family in Singapore are a great commodity for the country as they can add to the younger generation and relieve pressure on the government in the care for the elderly population.
Showing interest in Singapore as a family and providing evidence of a legal marriage can bolster your application. Remember that male children of Singapore permanent residents and children born in Singapore are subject to compulsory National Service. This military service requirement lasts for two years full time from the age of 18 years. It will continue on an Operationally Ready National Service level which lasts longer for some ranks than it might for other ranks.
It can also be helpful to give some information on the friendships you have formed in Singapore or the family ties that you might have here. This will help the government to see that you will fit into society as a Singapore permanent resident.
Also include more examples of how you fill a gap in society, including any philanthropy you have participated in and future plans for your jobs or your future in the company. Alternatively, if you plan to someday start your own company, explain your plans for your future and the future of your family (should they be applying with you).
Strong Conclusion
The last part of the cover letter should include your contact details somewhere. Your information can be summarised here and should include strong statements about your overall contribution to Singapore.
Do not repeat the information here; rather, show your sincere interest in Singapore permanent residence and write something about your objective behind the application. Write about your integration into the culturally diverse world that you find yourself in.
If you wish to someday apply for Singapore citizenship, it is a good idea to include that information. It will show a long term dedication.
What NOT to Include
Common Cover Letter Errors
The most important thing to remember about the cover letter is that you need to show what you can do for Singapore, not what Singapore can do for you.
Avoid talking about how you want to apply because of financial and tax benefits. Do not talk about restrictions on your Employment pass being a problem; rather, show what you have achieved with your Employment pass. The same with restrictions for a foreign student, show what you have achieved so far.
There are many opportunities for a pass holder. Despite limitations, others would achieve a lot despite these limitations, so taking attention away from them and showing instead what have you done so far is a much better approach.
Do not leave out essential information about your job history. If you had to change jobs, explain why. Do not list all the required documents that you included; the officer will be able to see that on his own.
Do not speak ill of a company you worked for or a job you held. Writing a cover letter for a PR application is quite similar to writing a cover letter for a job application. The same kind of rules would apply.
Even if the company you worked for previously was in the wrong, you cannot speak ill of them. Singapore has strict laws about behaviour, and showing animosity to a previous company where you held a job can be very damaging to your application process.
Do not make it seem as though your wish for Singapore PR is solely related to the goal of applying for Singapore citizenship in the future. As a Singapore PR, you can live and retire in the country, and many PRs never go on to become a Singapore citizen. If the authorities get the impression that your only goal for your Singapore PR application is a way into becoming a Singapore citizen, then they might become suspicious.
While you can work up to citizenship while you are a permanent resident, you should also be content with residency and feel like a part of society as a permanent resident as much as you might as a citizen. For example, you do not want to give the impression that you will leave Singapore if you do not obtain a Blue Card.
Interested in some professional help? Contact SPIC today!