Singapore Education System
The ultimate goal that the Singaporean education system aims for is producing highly skilled graduates who are dedicated to lifelong learning. The education system in Singapore is a world-class example of an effective educational system and even offers educational opportunities for professionals who are looking for professional development. These programs are aided by Singapore's world-class reputation as one of the best places to acquire business and commerce qualifications.
The experience starts with Nursery School, which children ages three to four years attend. The next step is Kindergarten between the ages of five and seven years. From seven to eleven years, children attend primary school, then secondary school from twelve to seventeen years. A choice between vocational education and Junior Colleges as pre-university education follows for ages seventeen to eighteen, and the last step, for children that are eighteen and over, is higher education.
Depending on how a child performs at the close of their primary education (on their Primary School Leaving Examinations), they can enter secondary education via three different streams:
Express (express secondary education for students expected to excel at post-secondary education)
Academic (majority of students who attend mainstream schools)
Technical (technical education path for students with vocational skills)
The stream a child is placed in will determine what kind of qualification they will go into. An express student will usually gain around six to ten Singapore Cambridge GCE O-levels. At a normal level, the students will take their normal level exam before continuing to O-levels. Technical students are encouraged to take vocational topics rather than academics.
That being said, in some instances, children might move between streams at the secondary level depending on their ongoing performance, and technical students will be able to complete university courses once their vocational education is complete.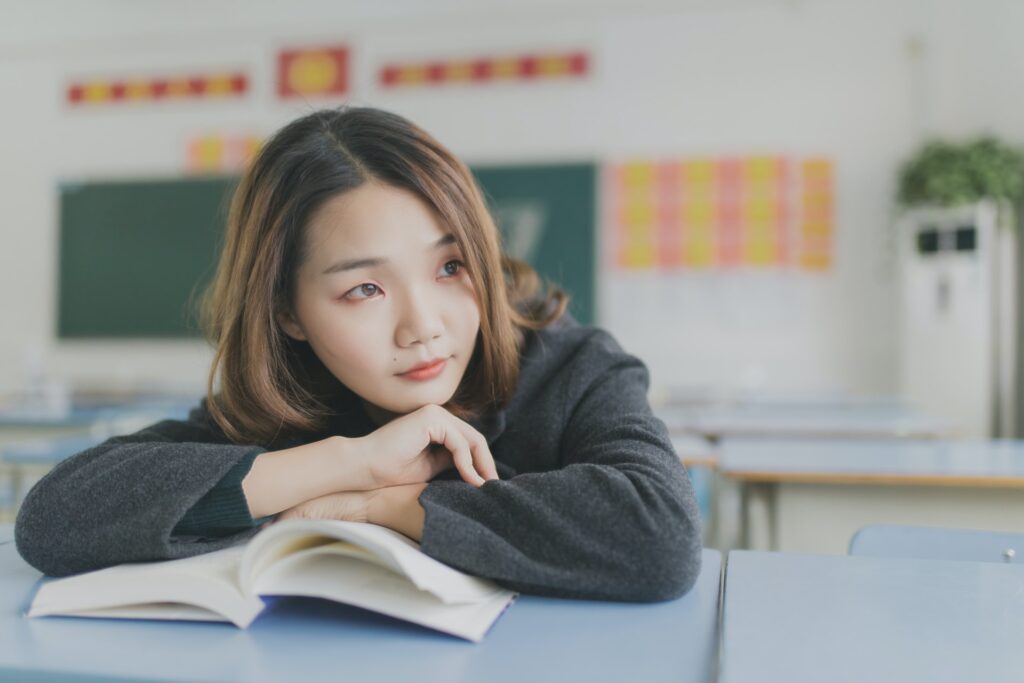 School Fees
In Singapore, local education for permanent residents is subsidized. Average costs to parents are:
Singapore permanent residents – Primary School – SGD 205
Singapore permanent residents – Secondary School – SGD 380
ASEAN International Students – Primary School – SGD 465
ASEAN International Students – Secondary school – SGD 780
Non-ASEAN International Students – Primary School – SGD 750
Non-ASEAN International Students – Secondary School – SGD 1,400
Furthermore, local schools charge a miscellaneous monthly service fee. For primary levels, this is around SGD 13, and for secondary school, it is SGD 20.
Something to note is that there are two types of schools in Singapore. Either autonomous schools that are subsidized by the government and charge autonomous school fees that are different for each school, and Independent schools that decide their own curriculum and thus set their own monthly fees. For the latest school fee information, we suggest contacting the schools directly. Financial assistance options are available for low-income families at some institutions.
Public vs. Private Schools
One of the most important differences is the kind of things that students can study. Public schools are subject to GCE O-levels and Normal level exams, while private schools can set their own curriculums and qualifications.
Private schools have significantly smaller classes, with an average of 8 students less than their public counterparts. Furthermore, the school hours also differ slightly. Public schools run from 8 am to 13:30 for primary school children, and older children can have classes until as late as 18:00. Private schools run from 8:30 am to around 15:00.
The most significant difference by far is the tuition cost. A public school is subject to fixed fees which ensures a cost that averages less than 30 GSD monthly. A private school is not subject to this and can be set by the individual institution. They are almost always far more expensive.
While a lot of time is spent on the English language, children also receive extensive training in their mother tongue, which aids in preparing students to be well-rounded and successful adults in a culturally diverse city-state. This would be standard for public institutions and is often also the case with private education; it is a significant underpinning of primary schooling and the primary school curriculum in Singapore. Mother tongue language is actually offered as a subject included in Civics and Moral Education.
Primary School Students
Starting children of expats in a public school helps the child to integrate into Singaporean society. Primary education lasts around six years and largely determines the rest of Singaporean students' education paths. Only the first four years have a shared curriculum as they are the foundation stage. After this stage, the children are split into streams.
Most public schools use English as the primary language of education because they are based on British models, but the mother tongue language is available as a subject in various different schools. Children would get a Primary School Leaving Examination certificate and their GCE O-levels upon successful completion of studies at primary schools.
There are three registration phases when the child turns 6. Permanent residents can apply in the first two phases, International students can register in only the third one. International students are required to write a special test with the Ministry of Education. The exam is in English and happens either in September or October. This can earn them a place in a local school. Fees are non-refundable and are usually around SGD 670 for the exam.
Secondary School Students
To a large extent, the secondary school-based path that a student follows is determined by their Primary School Leaving Exam (PSLE) results. Students attend secondary schools for four to five years between the ages of thirteen up until seventeen or eighteen years.
The main areas of study in secondary school cover things like Mother tongue language, English, character and citizenship education, science, technology and design, physical education, project work, music, food and consumer education, and humanities (English literature, history, and geography). At Secondary four, they sit for GCE O-levels (for modules offered at O-level) or GCE N(A)-Levels. At secondary five, they sit for GCE O-Level exams.
There are independent institutions that are not subject to the national curriculum that exists at both primary and secondary levels; they tend to offer more subjects to students than general secondary schools do.
International Schools
Singapore citizens may not attend international schools without special permission from the Ministry of education. There are many international schools in Singapore, and they are very popular among international students. This translates to long waiting lists and high tuition costs. Private education can go as far up as private universities or private vocational training institutes.
Independent Schools
These schools are autonomous and are not subject to government subsidies or curriculums. They are still subjected to the syllabus of the Ministry of Education, but will often add to this syllabus to further enrich the educational experience.
There are also institutes that are not entirely autonomous, such as the National Institute of Education, which still works quite closely with the Ministry of Education, but maintains its own areas of responsibility as well.
Some children might be attending mainstream private, public schools and might still need additional academic support than what is offered by the Ministry of Education. In such a case, students often enrol in language or subject-specific school-based programs that usually consist of online classes in the form of academic support. These types of classes are not subsidized by the government.
Junior College
A Junior College is an institution that allows students in Singapore access to University studies. There are two outcomes of a Junior College education: An International Baccalaureate Diploma or the Singapore-Cambridge GCE Advanced Level.
This system dates back to the 1960s and originated as a means to standardize pre-university studies offered by high schools. It allows students to develop both academic abilities and non-academic talents.
Students are accepted to JC based on their L1R5 score. This score is calculated from the first-language subject and five relevant content subjects. A score of 20 points or lower will secure a student entry into a Junior College. There are two paths of admission to a JC: the DSA, which is rare, and the JAE.
Direct School Admission (DSA)
This program is discretionary. Application is based on talent, and success means direct placement regardless of JAE cut-off scores. The only pre-requisite is still the minimum L1R5 score.
Joint Admission Exercise (JAE)
This is an admissions exercise through which students can get into Junior Colleges, polytechnics, technical education institutes, and centralized institutes.
Integrated Programme (IP)
This is a 6-year programme which enables gifted students to skip GCE O-level examinations and go directly to an Advanced Level GCE in Junior College, International Baccalaureate Diploma, or another similar examination.
University Education
Higher education is extremely important in Singapore's education system. The higher education system research and innovation are globally recognized and are overseen by the Ministry of Education.
Singapore has six autonomous universities offering a wide variety of subjects and qualifications. Due to the stellar reputation of education in Singapore, it has become a choice destination for international students.
When students at a polytechnic have completed studies, such as the National ITE Certificate, then they can continue to university studies without conducting National Examinations like the A-levels. In addition to the range of polytechnics that can be found in Singapore, there is also a small number of Arts Institutions as Singapore places great emphasis on the importance of their arts and culture.
There are several foreign universities in Singapore. There are also a number of private institutions. The overall student population is made up of about 20% international students. In addition to these, there are also five polytechnic institutions: Ngee Ann, Temasek, Republic, Singapore, and Nanyang.
Singapore has a stellar reputation for its business and engineering degrees and had the great honor of featuring two institutions on the Times Higher Education Top 100 World Universities in 2020.
National University of Singapore
This university offers great educational research opportunities and 370 degrees, including areas such as physical and environmental science and engineering. It was founded in 1905.
Nanyang Technological University
This university boasts the largest integrated on-campus residency program in Singapore and can educate students all the way to doctoral degrees. Their main focus is engineering, business, humanities, arts and social sciences (including mother tongue language), and medicine.
Top Faculties
Singapore is well known for have the best schools for obtaining a Master's in Business Administration. If you are looking at completing your education overseas, then this is a fantastic opportunity for you. It is extremely popular among international business professionals because of the high standard and the fact that you do not require a business degree to complete the program.
Following institutions have the most popular MBA courses
INSEAD
National University of Singapore
Singapore Management University
Nanyang Technological University
International student fees:
Tuition fees in Singapore are high. You pay according to where you come from, what you study, and at what level you are studying.
Fees are available on the university websites. Remember to check whether they calculate their fees according to semester and how many semesters the university has per year. Remember also to factor in living costs of 750 SGD to 2000 GSD per month.
There are some international scholarship opportunities to remember. These will also depend on what you are studying, where you come from, and at what level you study. Subsidized tuition is available for the two universities mentioned above, but you will be subject to a Service Obligation of three years following graduation at a Singapore based company.