Whilst you can enjoy many benefits as a Permanent Resident (PR) in Singapore, being an official Singapore Citizen gives you full rights, access, and priority to healthcare, housing, as well as education.
Read more: Benefits of Being a Singapore Citizen
If you are a Singapore permanent resident, then we here at SPIC can help you to apply for Singapore citizenship! If you do not have permanent residency yet, then contact one of our consultants today to start your journey to Singapore permanent residency today.
Eligibility To Become A Singapore Citizen
Apart from having to be a PR in Singapore for two years, there are also other specific requirements that you have to meet before applying for a Singapore citizenship:
You have been a Singapore PR for at least two years and are 21 years of age or older. If so, you can also apply with your spouse and unmarried children* below 21 years of age. 

You have been a PR and are married to a Singapore citizen for at least two years

You are below 21 years old and are unmarried, with a parent who is a Singapore citizen

You are a PR studying in Singapore and have been residing in the country for more than three years (of which, at least one year as a PR); and have passed at least one national exam like PSLE, GCE 'N'/'O'/'A' levels, or are in the Integrated Programme (IP).

You are a PR and an elderly parent of a Singapore citizen.
* ICA considers children who are born within a legal marriage or have been legally adopted.
There are also other factors such as your family ties to Singaporeans, qualifications, age, social and economic contributions that the Immigration & Checkpoints Authority (ICA) looks at when deciding on your application to become a Singapore citizen.
Becoming a Singapore citizen can be an exciting but also daunting prospect. Permanent residents are familiar with the high standards to which such applications must hold up. It can be overwhelming for one person to attempt on their own. Let us help you on your journey to obtain your Singapore citizenship status.
Once you've fulfilled the specified requirements, then you can begin your application journey to obtain a Singapore citizenship. Here, we share more about the application process with you.
Application Process
The Singapore citizenship application process can be submitted on your own through the ICA's online portal. Alternatively, you can also opt to seek the professional assistance of an immigration agency in Singapore to guide you through your application process and increase your chances of approval. Here, we share the steps to take for your application process:
Step 1: Prepare the necessary documents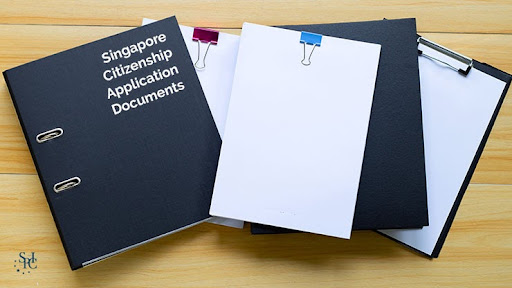 Every applicant, whether you're an aged parent or child, requires a different set of documents that is unique to you. Besides the basic documents like your Passport, National ID, and Birth Certificate listed on the ICA website, you also need other important documents that the Singapore government will look into to support your profile and boost your chances of approval. As such, it is often advisable to seek the professional assistance of immigration agencies for more information.
Singapore citizenship applications, much like PR applications, are complex and need to be perfect in order to be considered. If you are unsure which required documents you need to submit for your application, let us help you. Applying for Singapore citizenship can be stressful and expensive; we want to give you the best possible chance of being accepted on your first application.
Step 2: Fill up your online application 
Though most people may choose to fill up their application first, our industry experts often recommend applicants to gather all their documents first instead. As there is a time limit to submit the necessary documents during your application period, it is best to ensure that everything is in order and you do not miss out any details.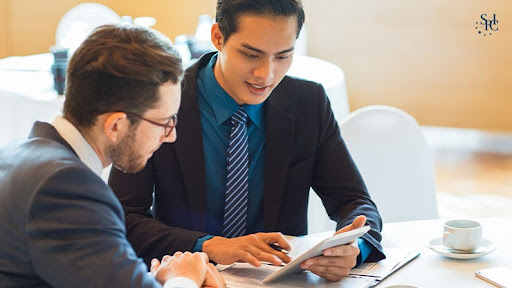 Never underestimate the importance of preparedness when it comes to applying for a Singapore citizenship. When you opt to get help from an immigration agency, you'll get to enjoy a hassle-free application process without having to stress over leaving out any important details.
While it is important to make sure that you have all the documents required, it is also important to complete the application form correctly before it is submitted online. Any mistakes can mean a failed application.
Step 3: Upload supporting documents
Upon filling out the online forms, you are then required to upload all the supporting documents that you have already prepared beforehand. Remember to declare that the information you provided is true and accurate before proceeding with payment.
Sometimes these documents need to be in a specific order. If you are following the application procedure on your own, it is important to make sure that you are submitting the application package in the correct order. It is also essential to make sure that these documents, like your birth certificate, are of good quality. Especially when you submit copies, if they are not readable or the quality of the copy is poor, it might sabotage your application for becoming a Singapore citizen.
Step 4: Outcome of application
After the submission of your application, you may have to wait between six to twelve months to receive the results. Upon the approval of your Singapore citizenship application, a letter will be sent to your registered address. In the meantime, you can always check on the status of your application by logging into ICA's online application, MyICA.
However, it is important to note that the time taken for your approval process is dependent on the complexity of your application.
If you have applied with the assistance of an agency like SPIC the agency will be able to help you track your application status online. We are committed to help you in making Singapore your permanent home. Waiting for that final approval letter can be stressful, but having some support during this process can make your Singapore citizenship journey a much more pleasant one.
Step 5: Book slots to attend Singapore Citizenship Journey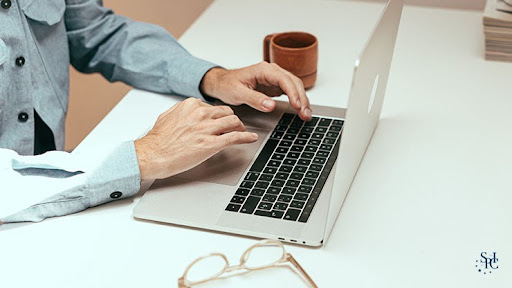 Once you receive your letter of approval, you are invited to attend a Singapore Citizenship Journey. There are three parts to this: The Singapore Experiential Tour, Community Sharing Session, and online e-journey.
To get things moving along, you are advised to book slots to attend the Singapore experiential tour and community sharing session. This tour will take you to some of the renowned historical sites in Singapore and share with you the development of these key places. The sharing session, on the other hand, will be conducted in your neighbourhood community centre with the aim of helping you form connections with the people within the area. The e-journey can be attended anytime online.
If you and your family have been Singapore permanent residents for a while and you have lived in your area for a while as well, it might seem unnecessary to attend something like the community sharing session, but this can still be a valuable step in your own Singapore citizenship journey. It can help you strengthen existing bonds within the community and can usher your family into their place as Singaporean citizens within your community.
Step 6: Renounce your foreign citizenship 
It is mandatory for individuals above the age of 21 years old to renounce their foreign citizenship. Since the requirements for renouncing citizenship varies between countries, it is best to check your country's specified requirements before making arrangements accordingly.

 As per the National Government, Singapore citizens cannot have dual citizenship with another country. This is why it will be mandatory for you and your family, as Singapore citizens, to renounce any other citizenships you might have. This is the final thing on the list of Singapore citizenship requirements and needs to be fulfilled as a term of your Singapore citizenship journey.
Step 7: Register for Singapore citizenship
Once you have renounced your foreign citizenship, you will receive a letter from ICA informing you to register for Singapore citizenship. Prepare a photocopy of your letter of renunciation and surrender of passport before heading down to the ICA's office for your appointment.

During the appointment, you will register for your pink Singapore NRIC and passport. After which, you have to participate in an oath-taking ceremony to pledge your loyalty to the country. Remember that are additional fees charged at this point.
Finally, participating in the oath-taking ceremony and receiving your Singapore citizenship certificate and other Singapore citizen documents can be a source of great joy and relief. It happens long after you initially started to apply for Singapore citizenship, and this part is the final stretch. Your citizenship registration and appointment date is a time for celebration and success. You and your family are new citizens, and you have successfully traversed the entire process and lengthy application procedure. Enjoy your time as new citizens of Singapore.
New citizens have the same status as natural Singapore citizens, including regulations related to property ownership, visa-free travel, university studies, etc.
In conclusion
The application process may seem a little daunting, especially with so many factors being considered. However, you can always ease your mind by engaging in the services of an immigration agency like SPIC to ensure a smooth application process.
Singapore Professional Immigration Consultancy (SPIC) is a reliable immigration consultancy in Singapore, providing trusted solutions to individuals aspiring to obtain a PR status or citizenship. Let us know how we can help you, connect with us here!