From employment opportunities, accessible healthcare, to high quality education and housing, it's no wonder that Singapore has been named as one of the best cities to live in Asia. With Singapore citizenship, the means and opportunities to grow are plentiful, making this sunny island one of the best places to relocate to. 
If you are enchanted by the bustling city, it is high time you consider applying for a Singapore citizenship. Here are some benefits that you can greatly benefit from being a Singapore citizen: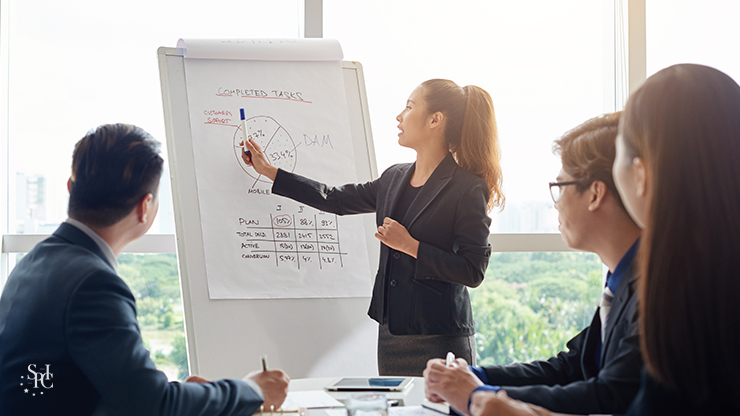 1. Employment opportunities
Most companies in Singapore are more inclined to hiring a pool of Singaporean or Permanent Resident (PR) workers instead of foreigners, as there is less paperwork, formalities and costs involved. As such, employees find the process of hiring Singaporeans more seamless and much less time-consuming. 
2. Ease of buying properties
When it comes to buying properties in Singapore, only Singaporeans (21 and above) are entitled to buy and rent apartments from the Housing & Development Board (HDB). In addition to that, only a Singaporean citizen is allowed to rent a subsidised HDB flat, only if they satisfy the eligibility criteria. 
Being a citizen in Singapore also means getting to pay only a fraction of the costs when the government upgrades the HDB flats. PRs, on the other hand, are expected to pay the full cost of upgrading. Unlike Singapore citizens, PRs do not have the freedom to purchase any type of private residential property without the approval from the government.
3.Access to CPF
The Central Provident Fund (CPF) is a mandatory social security savings plan for all working Singaporeans and PR. It helps provide the citizens with a sense of security in their old age. Here's a breakdown of what the CPF entails:
Retirement: The CPF Minimum Sum helps retirees meet their fundamental needs. It can be used to buy a life annuity from a participating insurance firm, deposit it in a participating bank, or leave it in the CPF Board's Retirement Account.

Healthcare: Both members and their dependents can utilise Medisave to pay for hospitalisation costs. It is also used for specific outpatient treatments like chemotherapy and radiotherapy.

Home Ownership: Citizens are able to use their Ordinary Account to finance their home  under the CPF housing schemes. A HDB flat may be purchased under the Public Housing Scheme, or a private property under the Residential Properties Scheme.

Family Protection: The Dependants' Protection Scheme helps families to tide over the first few years in the event an insured member's meet with an untimely death or suffer from terminal illness or total permanent disability
4.Healthcare coverage
Singaporeans get to enjoy a significant amount of subsidies for medical appointments too! However, subsidies at public hospitals for PR is 10% less than Singapore citizens of the same income level. For instance, a Singaporean patient who's in a Class C ward and receives a monthly income of $3,200 and below will get a hospitalisation subsidy of 80%. On the other hand, a Singaporean PR who's in the same class ward and earning the same income range will only get a hospitalisation subsidy of 70%.  Foreigners, however, are not entitled to any hospitalisation subsidy. Learn more about hospitalisation subsidies here.
5.Parenthood benefits 
Being a Singaporean parent comes with multiple perks. When couples welcome their first and second child, they will receive a total of $8,000 in cash over a period of 18 months. For the third and subsequent child, parents will receive $10,000 in cash over a period of 18 months. On top of that, the government has also recently introduced the latest Baby Support Grant, where parents of Singaporean children born between 1 October 2020 and 30 September 2022 will receive $3,000.
6. Education subsidies and bursaries
All Singapore citizen students are entitled to an Edusave account, where they will receive yearly contributions for educational purposes. This Edusave scheme is an initiative by the government to make the most of opportunities for all Singaporean children. For primary school, the yearly contribution is currently $230, and $290 for secondary school. The scheme grants Singaporean students who thrive in both academic and non-academic activities and covers those who are studying full-time in a government or government aided or independent school, junior college (JC), centralised institute (CI), Institute of Technical Education (ITE) or special education school. 
Singaporean children also get to enjoy subsidised school fees as compared to PR students. Here's a rundown of the recent school fees in 2020, according to Ministry of Education (MOE):
Singapore Citizens
Permanent Residents
Foreigners
Government Schools (school fees per month)

Primary School

Free

SGD 180

SGD 440-700

Secondary School

SGD 5

SGD 320

SGD 720-1,250

Pre-University (JC / CI)

SGD 6

SGD 400

SGD 980-1,600

Others (school fees per annum)

ITE

SGD 406-626

SGD 5,023-7,833

SGD 13,470-20,480

Polytechnics

SGD 2,800

SGD 5,600

SGD 10,000

Universities (NUS, NTU, SMU)

Depending on school and programme

Subsidy/Schemes

Edusave scheme

Eligible

Not eligible

Not eligible
7.Travel freedom
Singapore passport holders get to enjoy visa-free or visa on arrival access to over 192 countries and territories. You'll be glad to know that Singapore is ranked 1st in travel freedom on the Henley Visa Restrictions Index in 2021.
Applying for Singapore Citizenship
The Singapore citizenship application can be quite complex and time-consuming. However, the wealth of benefits you get from obtaining citizenship makes it all worthwhile. For those intending to apply for Singapore citizenship, please ensure you give ample time to plan ahead. 
Singapore Professional Immigration Consultancy (SPIC) is an immigration consultant that has assisted many foreigners and PRs alike in laying the foundation of their roots in Singapore. Learn more about SPIC's Singapore citizenship application services and enjoy a seamless application process and great approval rates.