There are different types of work permits and passes available in Singapore. Which pass a foreigner applies for will depend on their occupation and qualifications. The S-Pass is reserved for mid-skilled workers such as journalists, accountants, or technicians. It is important not to confuse the S-Pass with an Employment Pass.
All Work Pass Applications go through the Ministry of Manpower in Singapore.
Difference Between S-Pass, Employment Pass, and Work Permit
A work permit is reserved for semi-skilled foreign workers who come from a previously approved country. Work permit holders usually work in labour-intensive sectors. An S-Pass is better suited to all mid-level skilled staff from any nationality. An Employment Pass is reserved for high paying expats from all nationalities.
Both the EP (Employment Pass) and S-Pass are pretty popular among potential permanent resident applicants, and the candidate's salary is taken into account when considering their eligibility.
This will automatically mean that Employment Pass applications will accept qualifications that are slightly different to those accepted for an S-Pass Holder. The Employment Pass and S-Pass are the most popular options for individuals who want to apply for permanent residency.
Eligibility Criteria for Singapore S-Pass Holders
Individuals hoping to apply for a Singapore S-Pass should meet the following criteria:
They must have relevant work experience.
They must have the proper qualifications. For example:

A university degree or diploma. There is no list of approved institutions for this degree or diploma, and each application is evaluated based on its own merit.
As long as the course was at least a year-long: technical certificates. There is no predetermined list of acceptable qualifications, but some employment sectors will take president over others, and some sectors might not be suited to the S-Pass and would do better applying for an Employment Pass.

Their fixed monthly salary in Singapore is not less than SGD 2,300. This is the minimum qualifying salary for professionals with less experience or those who recently graduated.

If they have more experience, then the minimum salary requirements will be higher.
Individuals working in the financial services sector will have a higher minimum qualifying salary.

They must have already found a job in Singapore. Employers apply for the S-Pass on behalf of their employees.
They should fall within the mid-level skilled worker bracket (journalists, accountants, analysts, technicians, etc.)
As of the COVID-19 pandemic eligibility criteria also includes that candidates must be fully vaccinated.
Applications are assessed based on a point system that incorporates many different factors into the final decision.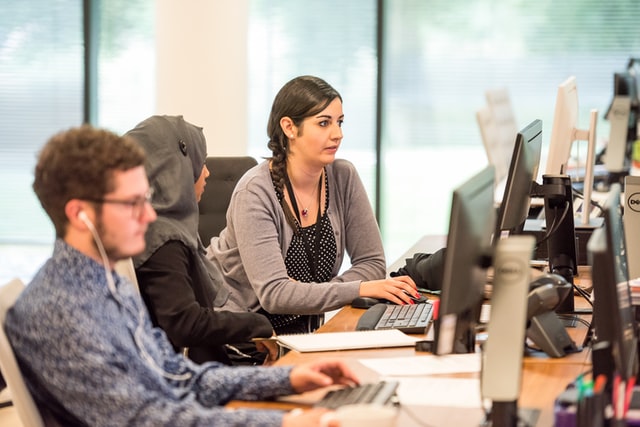 Singapore S-Pass Application Process
There are three stages to the S-Pass Process. Most of the application portion of the process is done by an appointed Employment Agent at the Employment Agency you used to find work in Singapore or your employer.
Submitting the S-Pass Application
Your Singaporean employer will have to apply for your S-Pass using the EP Online platform on the Ministry of Manpower's website. It is not necessary for you to be physically present in Singapore while this application is made.
The process is as follows:
First, a letter of consent is written. This letter specifies that you are agreeing to work in Singapore for them, and they will apply for the S-Pass on your behalf.
The individual who is applying on your behalf will log in to the EP Online platform and completes the S-Pass application form.
All of the required documents will be attached as stipulated on the S-Pass application form.
The company will pay the application fee.
Should the application be approved, your employer will receive an In-Principle Approval Letter. The IPA letter is then sent to you. It is important that you keep this letter safe. This letter will:
Allow you to enter Singapore on a single-entry visa.
Lists documents that you need when your employer will get your pass issued.
There might also be indications that you require a medical examination in Singapore.
It takes about three weeks for an S-Pass application to be processed. Once the process is complete and you receive your IPA letter, you will only have 60 days to enter Singapore.
Medical Examination Details
The examination must be conducted by a Singapore registered doctor. It is important to get a letter from the doctor stating what was done during the examination and the medical results collection date in case you need to renew your STVP in the meantime.
Required Documents for S-Pass Application
Here is a list of all supporting documents that are required for an S-Pass application:
Individuals who will work in a food establishment require a copy of the Singapore Food Agency issued license.
If you are working for the Singapore branch of an offshore company:

A letter from the head office of the company that specifies the reason for the application, the duration of your employment for the company, and guarantees that they are taking responsibility for your repatriation and maintenance.
A copy of the Internation Enterprise Singapore issued letter that allows the business to have an office in Singapore.

A Registration or Letter of Support from any Accreditation Agency, Professional Body, or Registration Agency falling under the following occupations:

Football coaches and players – Sport Singapore
Lawyers – Legal Services Regulatory Authority
TCM Practitioners: Traditional Chinese Medicine Practitioners Board
Pharmacists – Singapore Pharmacy Council
Nurses – Singapore Nursing Board
Speech therapists, radiation therapists, physiotherapists, occupational therapists, and diagnostic radiographers – Allied Health Professions Council
Dentists – Singapore Dental Council
Doctors – Singapore Medical Council

There is a chance that you could be asked to verify your education qualifications. You can get this verification from a global verification agency.

Individuals from China can get verification from the China Academic Degrees and Graduate Education Information or the China Higher Education Student Information and Career Center.

Copies of your certificates and diplomas.

Individuals from India require their transcripts and mark sheets as additional documents.

The company's latest business profile.
A copy of your marriage certificate (if necessary).
A copy of the personal details page on your passport.
Your letter of consent.
Your completed S-Pass application form.
It is important that the company you are working for in Singapore buy medical insurance for you. It is one of the requirements for the S-Pass application for all foreign professionals. The mandatory medical insurance needs to cover day-to-day needs as well as emergency needs and hospitalisation.
The mandatory medical insurance is not dependent on monthly salary, but remember that there is an S-Pass minimum salary cut-off point. The medical insurance that the company purchases must cover the S-Pass duration granted by the MOM.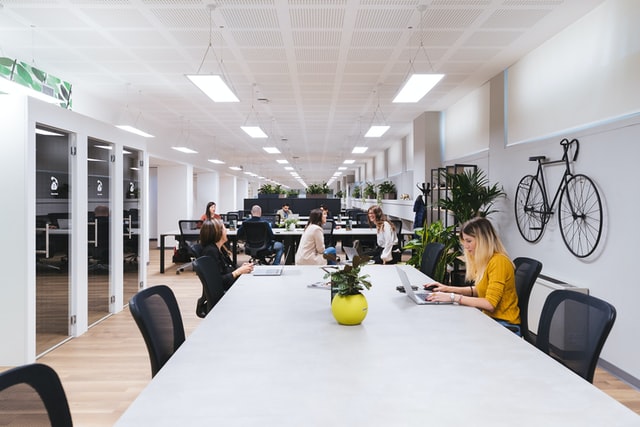 Getting your S-Pass Issued
Once the application is successful, your employer needs to request to get your S-Pass issued. For this stage, you will have to be in Singapore.
This process is as follows:
Your employer will make a request to have your S-Pass issued. The request is made via the EP Online.
All necessary documents will be submitted.
A list of at least three people who are authorised to receive your S-Pass card.
Your employer will pay the fee for the S-Pass.
Once the pass is issued, a notification letter is sent, which must also be passed on to you. The notification letter will:
Allow you to leave Singapore and re-enter while waiting for your S-Pass Card.
Inform you whether you need to register your fingerprints and photo.
Documents Required to Get your S-Pass Issued
Passport details page.
Medical Insurance details. Your employer will need to provide medical insurance (at a minimum of SGD 15,000 annually that will include surgery and hospitalisation).
Details related to your work injury compensation insurance.
Details related to your immigration pass or your Short Term Visit Pass.
Your residential address in Singapore.
The appropriate address for the Ministry of Manpower to deliver your S-Pass Card to.
D/E Card.
If necessary: A form that shows you completed the necessary medical examination.
What if Card Delivery Fails?
Following the first failure to deliver, a second attempted delivery will be made. If that attempt fails as well, then you will need to collect your card from the MOM offices. As part of the card registration procedures, you provide three possible addresses; it is essential to make sure that these are up to date and that someone will be there to receive your S-Pass card.
Remember that a candidate's card details are confidential, so the addresses you nominate must be trusted.
Registering Fingerprints and Photo of S-Pass Holders
For first time S-Pass applicants, it will be necessary to register your fingerprints and photo or if it has been more than five years since your last time registering.
Within one week of getting your pass issued, you have to register at the MOM Services Centre. For this, you will need an appointment, which you will be able to make via the Ministry's website.
Bring the following documents for your registration appointment:
Any documents issued by the notification letter and the IPA.
The actual notification letter.
Your appointment letter.
Your passport.
S-Pass holders can expect to receive their S-Pass Card within four days of registering.
Is there a Quota or Levy for S-Pass Holders?
There is both a levy and a quota that your employer needs to comply with. Remember, rules for Employment Pass holders might be different.
S-Pass Levy
There is a monthly levy that is due. It also depends on the percentage of foreign workers that an employer has.
A levy of SGD 650 is charged if foreign workers make up between 10% and 20% of the total workforce.
If less than 10% of the total workforce is made up of foreign workers, then the levy is SGD 330.
S-Pass Quota
There is a certain percentage of foreign workers that a company may employ compared to the local workforce. This S-Pass quota is in place to protect the livelihood of local Singaporeans.
In the services sector, only 15% or less of the company's total workforce can be comprised of foreign workers. In other sectors, only 20% or less of the workforce can be foreign workers. Much like the S-Pass quota, there is sometimes also a quota involved for Employment pass holders.
Can an S-Pass be Renewed?
An S-Pass is valid for up to two years and can be renewed for a further three years. All S-Pass renewals are also handled by your employers. An application to renew your S-Pass should be made around six months before your S-Pass expires.
There are fees involved in this renewal. When your renewal is made, your passport should be valid for at least seven months longer than your S-Pass renewal. Your employer can renew your pass online, and the pass holder's copy must be filed accordingly.
Applications and renewals are usually done by a manager or authorised human resource personnel for all mid-skilled foreign employees who are not better suited to an Employment pass. Companies that regularly employ foreign workers will be very familiar with these processes.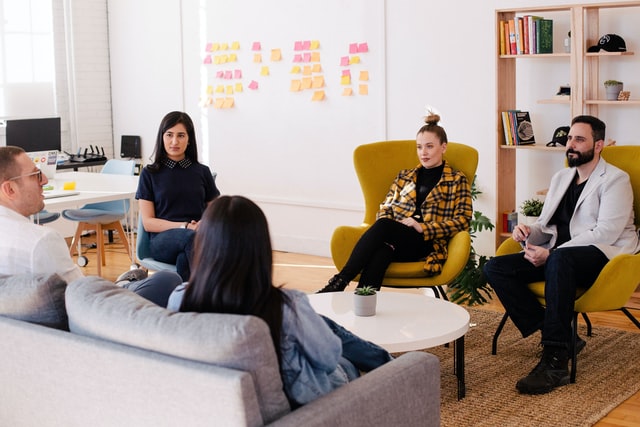 Bringing Family Members to Singapore on an S-Pass
S-Pass holders and Employment Pass holders are allowed to bring their family members to Singapore. They can either be bought via:
A Long Term Visit Pass is suitable for:

Your parents
A common-law spouse.
Step-children younger than 21-years who are not married.
Dependent children over the age of 21-years who are mentally or physically disabled.
Dependent's Pass is suitable for:

Dependent children under the age of 21-years who are unmarried.
Legally married spouses.
Your employer needs to apply for these passes as well. It can be done once you have already settled in Singapore or when you are still applying for your S-Pass. You must have a fixed monthly salary of at least SGD 6,000 to qualify for these additional passes.