If you are interested in living and working in Singapore permanently, then you are probably somewhat familiar with Singapore PR schemes by now. However, it can be challenging to navigate between the different options and to try and understand which option might be best suited to you as an individual.
There are individual schemes suited to a wide range of different people, such as the Foreign artistic talent scheme for outstanding international arts professionals or the Technical personnel and skilled workers scheme for individuals with a good business track record. There is also a highly sought after but very difficult scheme for foreign investors and foreign professionals who have multimillion-dollar portfolios. In fact, there is even a scheme for permanent resident foreign students.
General Eligibility Criteria for Singapore PR
Singapore is an extremely popular destination for immigrants as it offers an excellent education system, fantastic healthcare, and world-class quality of life. This means that the Singapore government and the ICA receive thousands more applications for Singapore permanent residence than they can approve annually. Consequently, the bid for Singapore permanent residence is a highly competitive field, and only the best candidates with perfect applications get the permanent residency status granted.
There are several different schemes under which a candidate can apply for Singapore PR status, but before you can decide which scheme is best for you, you need to meet certain general criteria. It should be noted that due to the competitive nature of Singapore PR applications, only meeting minimal criteria will not result in an applicant being granted Singapore PR. It should rather serve as your starting point to build up from.
General criteria include:
Someone who is married to a Singapore permanent resident or a Singapore citizen. This would include a common-law marriage.
Unmarried children of a citizen or PR. This would also include any legally adopted child as well as disabled children. The children must be under 21 years.
The aged parents of a Singapore citizen (in this case, permanent residency is not enough).
Someone who holds an S-Pass or Employment Pass.
A foreign student who is studying at a registered Singapore institution of higher education.
A foreign investor who is making substantial investments in Singapore.
There are some nationalities that are more likely to be granted Singapore permanent residency because their culture is close to that of Singapore, which means that there is a better chance of successful integration into Singapore society. For example, individuals from Malaysia stand a better chance at a PR status than individuals from India.
Furthermore, if you have a male child, but the male child is not included in your application to become a Singapore permanent resident, then that will have a negative effect on your application outcome as the ICA will see this as a means for you and your child to avoid the National Service conscription for all second-generation Singapore permanent residents.
Singapore PR Application Schemes
Once you have met and exceeded the minimal requirements for Singapore PR status, then you will need to decide which scheme to apply under. There are a few different schemes under which to attempt your PR application, and it is essential that you select the correct scheme to ensure your best chance of success. A professional PR application agency like SPIC can offer you support in this process, and we can review your PR application portfolio and use our expert knowledge to guide you in choosing the best scheme for you based on the PR application portfolio.
Some PR application schemes are faster than others, and some are highly specialized. Here is an overview of the schemes that are in regular circulation.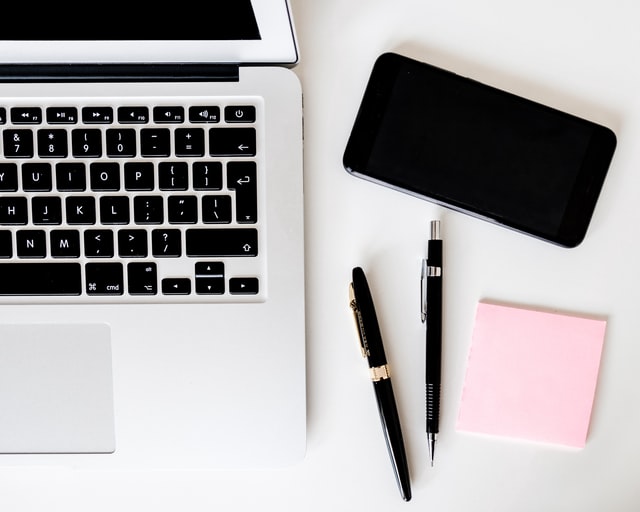 Professional, Technical Personnel and Skilled Workers (PTS) Scheme
The PTS scheme is by far the most popular and widely used PR application scheme. It is estimated that more than 95% of successful PR applications come through the PTS scheme. Prospective applicants should hold an S-Pass, a Personalized Employment Pass, an Employment Pass, or an EntrePass. Remember that any male children 15 years or younger who are applying under a Dependent's Pass with a parent who is applying for Singapore permanent residence is subject to conscription to the National Service. That being said, any spouse and unmarried children (younger than 21) can also get PR status through this scheme.
We have to remember that qualified people are important to Singapore, so working in a niche industry or holding qualifications from prestigious institutions counts largely in the favour of the applicant. Holding a skill set that compliments the local workforce without being in direct competition with it will be a positive factor in your Singapore PR application.
Applicants for Singapore permanent residency who are under the age of 50 and have family members in Singapore will also be more successful in their PR application. Furthermore, the longer you have been living and working in Singapore, the better. The minimum requirement is 12 months before applying, but any period longer than that will be a positive factor in your application.
Another requirement that can be difficult to understand is that a Singapore PR applicant must have made extensive contributions through donations or volunteering to their local Singaporean community. It is important to take this seriously and spread it out across the time that you have lived in Singapore. It should not appear as though you are only volunteering or contributing so that you can get permanent residence.
Unlike some other countries, Singapore does not have a points system that they use to judge immigrants, so it is difficult to tell what your chances are without the help of a professional agency.
Global Investor Program (GIP Scheme)
The GIP scheme is reserved for the professionally elite and exceptionally rich. It is one of the more difficult schemes through which to apply to become a Singapore permanent resident and also tends to take much longer than other schemes. The average processing time for a Singapore PR application through the GIP scheme is six to 12-months.
The GIP scheme is a shared initiative between the Ministry of Manpower and the Singapore Economic Development Board. Applications through this scheme are usually entrepreneurs but can be individuals who want to invest in new businesses in Singapore. The children and spouse of such an investor can also get Singapore permanent residence through this scheme. The National Service's responsibility with the GIP scheme will be the same as with the PTS scheme.
Generally speaking, you can apply for Singapore PR through this scheme if:
you have a substantial track record in business, or
you have a highly successful entrepreneurial background.
If you meet these requirements, then there are two investment options that you can engage in for Singapore PR through this investment scheme.
Option A
The Global Investor Programme (GIP) specifies in this option that an application should invest a minimum of 2.5million SGD in expanding an existing business operation in Singapore or starting a new business venture.
The application will include a five-year business proposal or investment plan that includes estimates of employment and annual financials. You are required to fulfil these requirements in your business proposal or investment plan in order to be allowed to renew your Entry permit.
The following are approved sectors to invest in:
automotive
engineering
consumer industries
media and entertainment
shipping
sports
nanotechnology
aerospace engineering
family office and financial services
precision engineering
natural resources
healthcare
energy/clean technology/alternative energy
professional services
medical technology
Infocomm products and services
chemicals
space
marine and offshore engineering
electronics
pharmaceuticals and biotechnology
safety and security
logistics and supply chain management
art:

performing art
visual art
Option B
With this option, you are allowed to find a GIP approved fund where you can invest a minimum of 2.5 million SGD in a Singapore based company.
Next Steps
When you have chosen an option and made the GIP application, you will need to meet further criteria to be successful in this application.
In the three years just before your application, the total company turnover must be a minimum of 200 million SGD.
You have to have a minimum of three years of entrepreneurship experience with audited financial statements for those three years.
If the company is privately listed, then your role in the company and the overall profitability and growth potential of the company are considered. The applicant must also have a minimum of 30% shareholding.
While multiple businesses may be considered, the companies must be in the approved industries, and the financial statements of the highest turnover must be submitted.
If your GIP application was successful, then you receive a re-entry permit that is usually valid for five years. This ensures your PR status is retained while you travel abroad. When your first five years are up, you can renew under the GIP scheme for either three or five years, but the renewal will be subject to some conditions:
Three Years
Any conditions related to which option you chose must be fulfilled, and
the business that you started must have a minimum of five citizens of Singapore employed there, and the business must make a minimum of 2 million SGD per year in business expenses, or
you or at least one of your dependents under the GIP must have stayed in Singapore for a minimum of 2.5 years.
Five Years
Any conditions related to which option you chose must be fulfilled, and
the business that you started must have a minimum of five citizens of Singapore employed there, and the business must make a minimum of 2 million SGD per year in business expenses, and
you and your dependents must have lived in Singapore for at least 2.5 years.
Foreign Artistic Talent Scheme
This is a rarer Singapore PR scheme but is quite a prestigious one. Applicants through this scheme are expected to be role models and have exceptional character. Singapore's arts and cultural background are essential to its government. This scheme is thus a joint initiative with the Immigration and Checkpoints Authority and the National Arts Council. Applications are submitted to the NAC, not the ICA.
The criteria for the ForArts Scheme are:
Education and training in your specific field.
Professional experience and outstanding working achievements (performing arts, literary arts, media, design, and visual arts) in your chosen field.
A plan to be involved in the arts and culture of Singapore's arts and culture scene.
Have a history of local engagements at a leadership level with significant contributions to arts and culture of Singapore.
Foreign Students Scheme
This scheme is also quite rare for Singapore PRs just because most people tend to only apply when they have worked for a while, not while they are still studying.
The minimum requirements for this scheme are:
Applicants must have lived in Singapore for a minimum of two years before applying.
They must be in the Integrated Program or have passed a minimum of one national exam.
If these two criteria are met, then the rest of your application would be reliant on personal merits.
National Service Responsibility
Male permanent residents and male Singapore citizens are required to register for NS unless they are otherwise exempted. NS registration starts at 16 and a half years. At the age of 18, males need to complete two full-time years. After that, they are required to complete forty days of operationally ready National Service per year until the age of fifty (for officers) or forty (for enlisted ranks).
While an adult who applies for Singapore PR is exempt from NS, any male children that they have will need to serve. Even in the case of losing one's PR status, you will still be expected to serve your time as a serviceman.
Trying to escape this responsibility for NS is taken extremely seriously. Any males who are granted PR status or who were Singapore citizens previously can be called up to meet their requirements at any time.
Individuals who default on this requirement will immediately lose their re-entry permits and will be subject to a fine and jail time. Family members will struggle for the ICA to grant PR status to them, and all your immediate or future applications will likely be denied. Even previously, Singapore citizens who renounced their citizenship are subject to this requirement.
Frequently Asked Questions
How long does it take to obtain Singapore permanent residence?
The shortest route at this point is the Professionals, Technical Personnel, and Skilled worker scheme, which has a minimum requirement of one year that you must have lived in Singapore for a successful PR application. The entire application process can take up to six months.
If I get Singapore citizenship, can I apply for a Singapore passport?
Yes, once you have Singapore citizenship you have the same rights and responsibilities as a natural citizen. You will have no visa restrictions; you will contribute to the Central Provident Fund and be able to work anywhere, even start your own business without needing permits, etc. You will essentially no longer be considered a foreign national.
Can SPIC help me choose a Singapore PR scheme?
Yes! We can review your professional portfolio and compare it to all the Singapore PR schemes available. We also provide assistance at any point in your Singapore PR application. The PR application form and all the required documents can be difficult to follow and needs to be completed perfectly in order for your Singapore PR application to be considered seriously.
It is much easier to attain permanent residency with the help of a Permanent Resident application agency than trying to apply for PR in Singapore on your own. Permanent residency is an extremely sought after goal, and the application for PR in Singapore is strict. Only about 27,000 out of more than a hundred thousand applications are granted every year. So if you are serious about attaining permanent residency in Singapore, then contact SPIC today.