What is the Housing Development Board and how did it come to be?
The Government of Singapore subsidises public housing. The Singapore Improvement Trust built the first public housing in 1930 in a way that was very similar to the British public housing projects. Subsequently, the Housing and Development Board (HDB) replaced the SIT in the 1960s. It constructed units that were relatively small and equipped only with basic amenities; citizens who received these units were not allowed to put them up for sale to the public.
Towards the end of the 1960s, housing programmes (some that would allow home ownership) began to focus more on quality. New towns sprung up where public housing was built. The Home Ownership Scheme (or Home Ownership for the People Scheme) was introduced that allowed residents to take ownership of their flats. The average middle-class family got access to housing estates during the 1970s and 80s. Efforts were made to increase community cohesion in these estates. In 1989 ethnic tensions were high in HDB estates, so the HDB introduced the Ethnic Integration Policy, which capped average racial proportions in HDB projects.
Around the 1990s, the Singaporean government took to seeing public housing as an asset for average citizens. This led to upgrading schemes and fewer or laxer regulations on the sale of HDB property. More housing programmes were introduced for the elderly and middle-class residents. In the 2000s, housing prices had risen so high that the sale of public housing was now seen as an investment.
By the 2020s, most of Singapore's public housing can be found in new HDB towns that should be able to function as self-contained entities with services nearby that are either rented or owned by residents. There are restrictions on the sale of owner-occupied public housing. HDB towns will have more reasonable property prices than the inner city.
Rental housing comprises small flats at a low cost and is reserved for low-income households. These low-income households can receive housing grants if they cannot carry the entire cost of these properties on their own. The elderly can receive flats with short leases. Town Councils maintain these housing estates, and the Housing Development Board improves the housing estate as needed.
Around 78.7% of Singaporeans live in public housing. The average person in Singapore will also most likely make use of public transport instead of their own private transport; this helps to keep the price of such services down so that even lower-income groups can afford Singapore's public housing and general public transport.
Housing Development Board
The HDB has 12-board members with three departments, namely the Corporate, Estate, and Building departments. In addition to public housing, the HDB is also involved in land reclamation and maintains the infrastructure of Singapore's national resource stockpiles. Therefore, they also fall under the Land Acquisition Act. The popularity of the HDB rose significantly following their success at rehousing the survivors of the Bukit Ho Swee fire within a year.
This is a statutory board under the Ministry of National Development. The initial focus of the HDB was to resettle residents of Kampong through the use of public housing. Later in the 1960s, there was a shift in focus where the HDB started building flats with better fittings so that they could be put up for sale.
By the 1970s, they had started collecting feedback from the community. This was part of a plan to improve community and social cohesion. By the 1990s, the HDB had started redevelopment and upgrading schemes for the elderly to combat the housing shortage. HDB blocks now make up a significant part of urban development and urban planning.
There were also endeavours to implement new housing types for different income groups on a price scale while working with private developments. More upgrading schemes were launched in the 2000s and 2010s for all residents. Included in this was solar panel installation to save on the price of electricity, and some units sustaining a five room flat for larger families, or cases where multiple generations live together.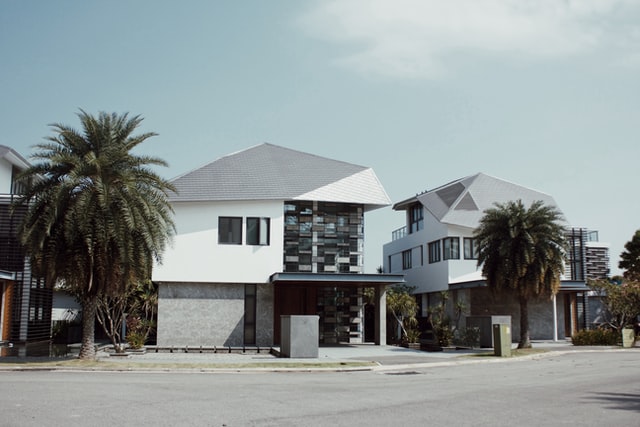 Responsibilities of the HDB
The HDB is subject to the Housing and Development Act. They should clear urban slums, plan and carry out construction and upgrading of buildings, and provide loans to people who want to buy land or public housing. Furthermore, they also need to complete land reclamations and maintain Singapore's infrastructure and national resource stockpiles. They are held responsible for the fate of unsanitary buildings, town planning, sometimes even land values, but always urban renewal and nation-building through the improvement of the housing situation in Singapore.
They have some control over the property price for sale and rental because they can introduce schemes that the average household would be subject to. Their costs are mainly covered by taxation and government funding, but also some levies to the average residents of HDB housing. They also implement the requirements for the purchase and sale of HDB properties. In some ways, the HDB also has control over resale HDB flats for the purpose of private development. Resale is a new thing for the HDB and has ensured national development on a larger scale because it makes it easier for a PR and their family to have access to housing. It is a great way for a PR to provide housing for their families.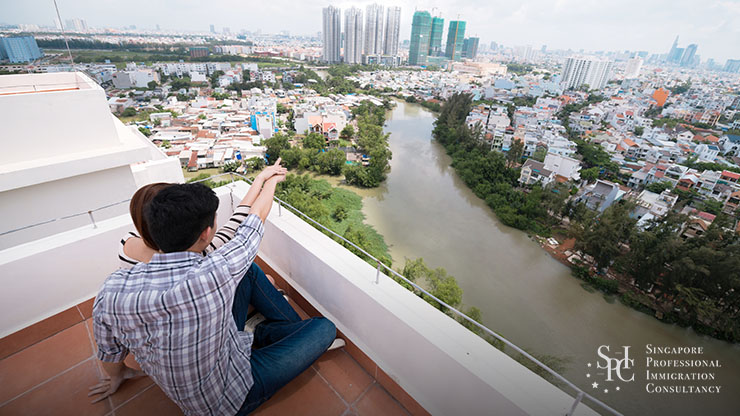 HDB Resale Properties
While the sale of owner-occupied public housing is permitted, there are some restrictions in place for this kind of sale. Furthermore, the sale price in the resale market is not regulated by the government.
While resale flats were permitted after 1971, it was initially only possible for owners to sell their units back to the HDB; sale to private individuals was not yet allowed. There are also requirements that potential buyers need to meet in order to qualify for such a sale. If you wanted to put your flat up for sale, there was a minimum time requirement for how long you should have been living in your flat before you could attempt a sale.
You also could not apply for new HDB flats for a while after selling. This was called the debarment period. However, by 1978 these restrictions on HDB flat sales were replaced by a levy that is paid when an owner enters the resale market.
By 1989 property owners and permanent residents could buy resale flats at a reasonable price. In 1991 this market became accessible to people older than 35 who were unmarried. In 1994 the CPF introduced housing grants into the resale market. All of these changes resulted in significant rises in resale prices in the mid-1990s, which resulted in higher taxes and more restrictions from the HDB.
Public housing estates became an investment because housing prices started to increase along with government statements that allowed public housing to be enhanced. All additional taxation following this was to reduce investment demand for public housing. The governments also stopped advising against the use of public housing for investment purposes.
In 2021 other resale and purchase restrictions were introduced in prime areas as the resale prices for public housing in those areas began to rise rapidly.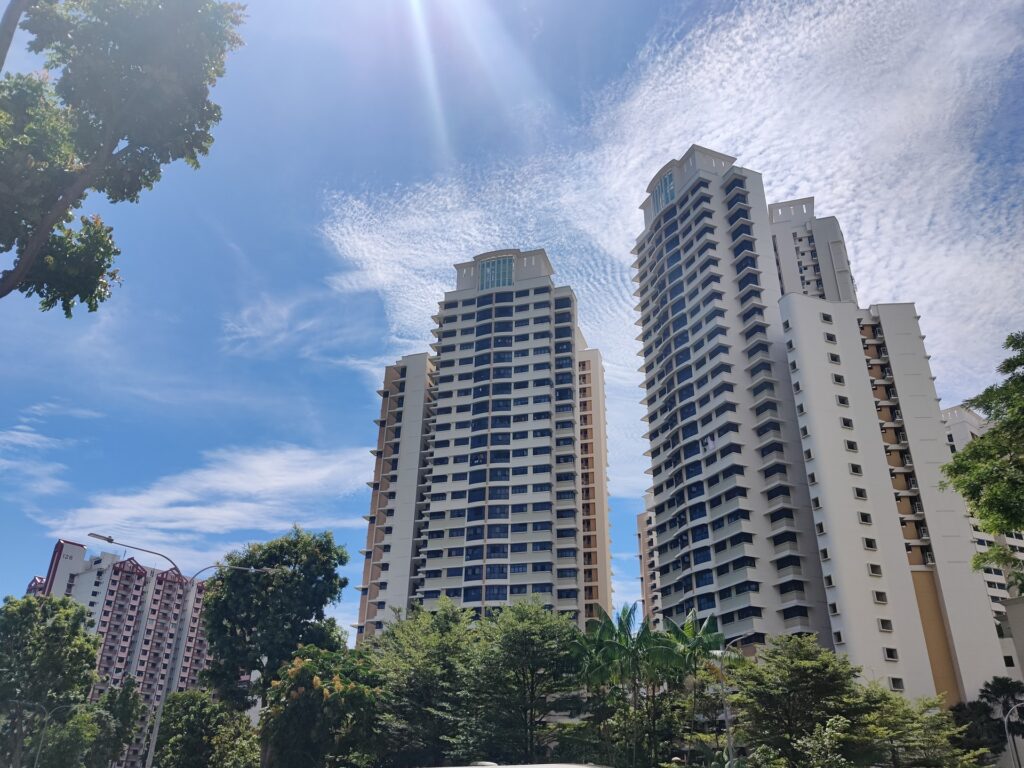 HDB Flats
In excess of 80% of Singaporeans live in HDB flats. It is a highly cost-effective solution to living on a budget. Most of these government housing HDB flats are close to amenities like schools, banks, public transport, libraries, polyclinics, and shopping malls.
An HDB flat can be fully equipped but will not include luxury amenities like gyms or swimming pools. The costs of these units for purchase or rent will depend on their size and location. For example, an HDB flat that is close to the CBD and has three bedrooms rents for around SGD 3,000, while a suburban location of the same size will go for between SGD 2,200 and SGD 2,700.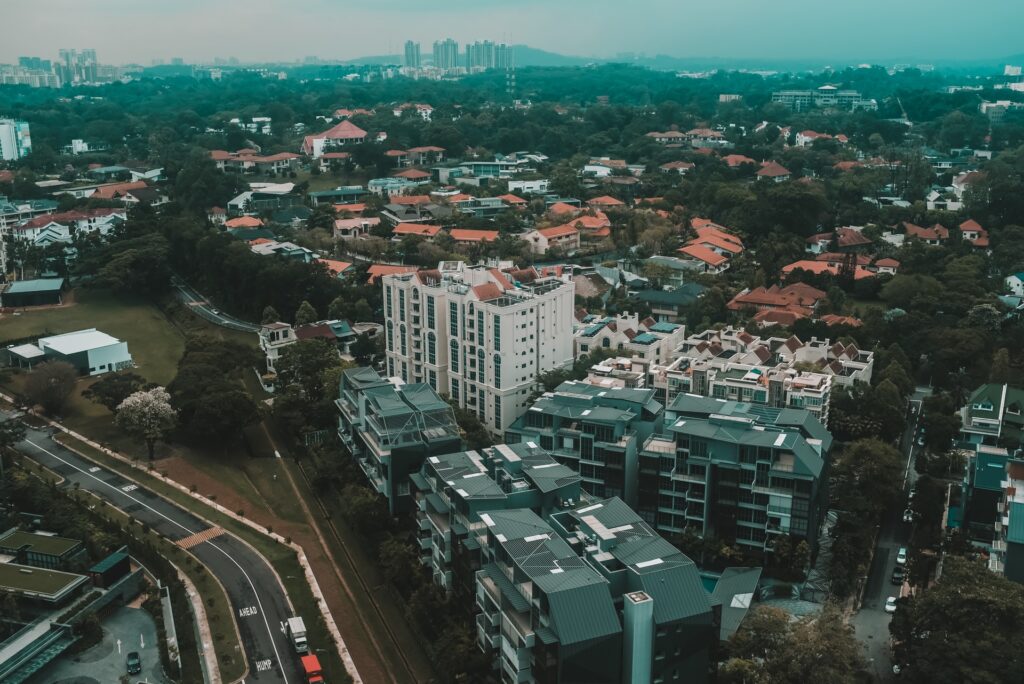 Owner-occupied public housing
It is not uncommon to find owner-occupied public housing in Singapore. Individuals who meet the Singapore citizenship, income, and property ownership requirements can purchase HDB properties on a 99-year leasehold. However, the common areas and the estate's land will still be owned by the government. In 2022 HDB flats that are occupied by new owners are sold under two programmes: the Sale of Balance Flats programme and the Build-to-Order Programme.
Even executive condominiums that are in the private housing market and run by private developers are sold under similar lease requirements. Even in the case of a low-income household, the government will provide grants to certain applicants in order to help them pay for their HDB flat purchase. The grants are subject to the total income of the household.
Initially, from 1947, the SIT allocated public housing according to a points system. When the HDB first took over, they would give housing according to a ballot system. Applicants were able to list preferred general locations and flat types and were able to reject a maximum of two ballots. In cases where a family was displaced due to resettlement schemes, they were given priority for HDB housing.
Later, applications could choose from available flats in selected areas and according to certain flat types. At the beginning of the 2000s, the HDB had a surplus of unsold flats which caused them to abandon their flat allocation system and switch to the new Build-to-Order programme, where they only built flats when there was a demand for them.
Not all schemes introduced by the government were successful. Late in the 1990s, a scheme was introduced that allowed elderly homeowners to monetise their flats with reverse mortgages, but this scheme was poorly received and did not last long. Other schemes have been more successful. In 2009 the Lease Buyback scheme was introduced by the HDB.
In this scheme, the HDB will purchase a part of the lease at the current resale price. There is also the two-room Flexi scheme that involves smaller flats with shorter leases and the Silver Housing Bonus, where a homeowner moves to a smaller HDB flat.
Rental public housing
While most public housing provided by the HDB is owner-occupied, there are also some HDB properties for rental. These are usually smaller one or two-room flats and are more popular among lower-income households or those that are waiting for their purchased new flat. The income requirements for rental public housing are much lower than that of owner-occupied units, and rental rates are often determined by the size of the property and the area it is in.
Rental in the private sector is popular because foreigners cannot acquire land in Singapore, aside from one area near the Singapore river, and that area is reserved for the super-rich. If a flat purchase is not possible, then most people will look for rentals instead, as public housing policies often exclude foreigners from their allowances, especially in places like Singapore, where most of the population live in public housing. Flat sizes can also be more favourable in private rentals, but people should be wary of scams.
Maintenance and renewal
Town Councils are responsible for maintaining public housing estates in Singapore. These councils exist according to political constituency lines. They are headed by a Member of Parliament and usually have estate-management staff that are employed full time. Singapore government grants and maintenance fees levied to estate residents and businesses provide funding for town council maintenance.
The Estate Renewal Strategy assists with the improvement of older estates. This includes the upgrading of infrastructure and amenities. There might also be features and facilities added to meet what is available in newer housing estates.
Especially areas like common corridors or other community living spaces and other shared public spaces need to be maintained through such a fund. Government agencies are expected to maintain certain standards, even where public housing policies are concerned.
Condominiums
The majority of expats who live in Singapore choose private condominiums because they include recreational facilities and other luxuries like playgrounds, swimming pools, secured access, tennis courts, and the opportunity to socialise with other expats. They are also far more affordable to rent than landed property and offer up more land for the purpose of recreation.
While private condos are far more popular with expats, the rental prices can vary greatly. They are determined mostly by the age and location of the condos. Areas that are more sought after, such as Tanglin, Orchard, and River Valley, can start around SGD 7,000 and go as high as SGD 15,000 per month, depending on the amenities and how close it is to CBD.
Condos that have 3-bedrooms and are located on the city fringe can go for between SGD 4,500 and SGD 7,000, but luxury waterfront housing in Keppel Bay can have rents as high as SGD 8,300 to SGD 13,000 per month. Neighbourhoods outside of the city centre like Ang Mo Kio, Bedok, and Jurong will be more affordable, around SGD 3,300 to SGD 5,000 per month. Even these outside towns like Ang Mo Kio are not that far from the business district, with an average distance of 10 to 20km.
There are income ceilings to consider no matter what kind of property you wish to purchase or rent in Singapore. An integrated approach is much more common than in other countries, and social norms tend to favour Singaporeans over foreigners and the settlement of younger people who come to Singapore in their early years to start a family and lay down roots.
As more new towns pop up the situation might change as the construction of new housing and even new industrial estates continues. But at this time, the vast majority of foreigners rely on condos rather than flats in the central area and lower-middle-class towns within Singapore.
Private Apartments
These private flats in Singapore have a lot in common with condos, but they do not have all of the luxuries that a condo would. Pools would be smaller, and there might not be any tennis courts or fire pits. The buildings are often older because the majority of new construction involves condos. The rent for a 3-bedroom private apartment in, or very close to, the CBD will cost around SGD 5,000 to SGD 7,000, while units further away from the CBD area will be around SGD 4,000 per month.
When bearing in mind that the average salary in Singapore is only around SGD 4,680 a month, then the cost of private housing becomes quite high in comparison.
Serviced Apartments
Expats who only plan to stay in Singapore for short periods would require a more flexible lease and might prefer to rent serviced flats for their hotel-like facilities and included personalised services. These types of flats are usually fully furnished and have a gym and pool on-site. On average, these apartments have either one or two-bedroom units, but there are larger units with three or four bedrooms available. Lease terms are available per month, per week, or even per day.
Most of these are around the Orchard area, with some on the West- and East Coast and in River Valley. They tend to be pretty expensive, with a price range of SGD 7,000 to SGD 14,000 depending on size, location, and luxury amenities.
Landed Properties
Landed property in Singapore is fairly expensive as far as housing prices in Singapore go. However, if you are an expat who meets the requirement for property purchasing in Singapore and your work arrangement includes subsidies for luxuries like school fees and medical insurance, you will be able to live a more comfortable life in Singapore and might be able to afford the costs of landed properties.
In general, for an upper-middle-class family, terraced houses in a land area should be affordable under certain circumstances. However, due to the population numbers and an ever-increasing number of expats, what you pay for housing in Singapore is dependent on the type of housing you look at. In the end, condos and flats are more cost-effective for the ever-growing city-state.
Owning a landed house in the best Asian country in the world can be an excellent achievement for any expat, so contact us today for assistance with your Singapore PR or citizenship application!
Expat Experience in Singapore
There are countless advantages to living in Singapore as an expat. If you can get PR or citizenship, then you are entitled to subsidies, health insurance, etc. There are some of the best public and private schools in the world to be found in Singapore.
There are a large number of food courts that are sometimes open all night, and on average, the services in Singapore are excellent. Living cost is relatively low for the high quality of living. Housing can be fairly affordable if you choose to live in an HDB hub or similar development offered by the statutory board HDB.