Choosing the right bank account in Singapore can seem like a daunting task. If you are an immigrant or an expat, you might not be familiar with which local bank account might be best for your needs. You will be unsure of the standard monthly fees to expect and wary of choosing a bank account in Singapore with a higher monthly fee than you might have gotten at a different bank.
You might be unsure of whether there are hidden costs like having to pay extra for bank statements. You could be uncertain about what to expect from an initial deposit and how that process works.
You might be tempted to apply online but are unsure whether the process is secure. For example, is a DBS multiplier account better than a UOB one account? Also, how can you tell if you are unfamiliar with the nuances of opening a bank account in Singapore?
SPIC can offer you advice on any of these topics and can help you find the best option in Singapore to suit your needs. In the meantime, this article might answer some of your questions.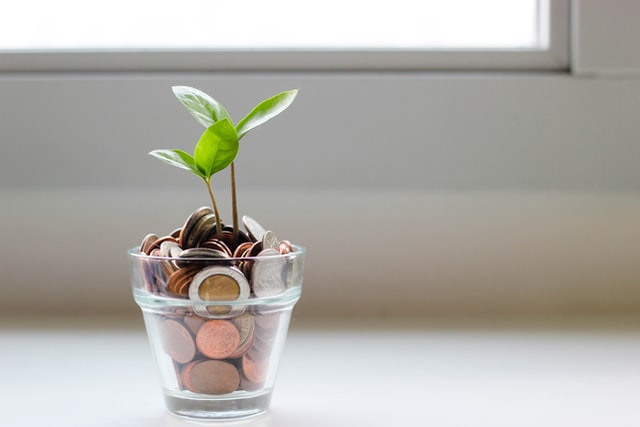 What is Singapore's Banking System Like?
There are several global banking giants that are based in Singapore, such as OCBC, UOB, and DBS. These also happen to be the most prominent banks in Singapore and have a global reputation of being extremely safe.
While there are around 120 foreign banks in Singapore, there are only six local banks.
Singaporean banks are experts in several aspects of the financial sector, like stock exchange, wealth management, and consumer banking. This enables them to offer comprehensive services to customers. While Fintech has become exceedingly popular, it does not detract from the success of local banks in Singapore. Singapore banks are equipped with Virtual Banking facilities as well.
This means that if you are looking for advice on your monthly fees or your minimum deposit, especially if there is a daily minimum deposit clause, then an employee should be able to guide you in finding the best set of features for your needs.
Singapore Account Essentials for Foreigners
To maximize the benefit you get from your Singapore bank account, make sure that you select a bank offering essential services like saving accounts. A savings account can safeguard your assets which is excellent in the context of the current uncertain future.
You might also find that your monthly fee is mitigated by monthly interest when you have a savings account. With a current account, you will pay a monthly fee, but you will likely not make interest.
Generally speaking, banks in Singapore have high-interest rates. But when choosing an option, you also need to ensure that it has many ATMs available in the city. If you are going to transfer money from one account to another, then it is best to choose one with low fees for this service or include the service in their standard monthly fee, but most banks will offer such a service to its patrons.
Some Singaporean banks offer multi-currency accounts, which can be helpful for overseas transactions, especially for a business.
Choosing the Best Bank Account in Singapore for Foreigners
Local Banks
Development Bank of Singapore (DBS Bank) (OCB
This is the largest bank in Southeast Asia. There are more than a 100 ATMs and branches in Singapore, which makes it a highly accessible bank.
United Overseas Bank
This bank has around 68 branches in Singapore and further branches all around Asia. It offers one of the most favourable interest rates for a savings account in Singapore.
Overseas Chinese Banking Corporation (OCBC Bank)
OCBC bank has a strong presence in 18 countries and offers various types of savings accounts that are suited to individual needs.
International Banks
The best options for international banks are HSBC, Standard Chartered, or Citibank.
Citibank
Citibank is based in the US and also sports an extensive network of ATMs and branches from which it is easy to withdraw cash. There is also a program that allows for easy money transfers between accounts.
Hong Kong and Shanghai Banking Corporation Limited
Hong Kong and Shanghai Banking Corporation Limited is a multinational with an impressive range of services. Savings accounts also offer high-interest rates compared to what other banks offer.
Standard Chartered
This is one of the multinational banks in Singapore. They also offer savings accounts as well as personal bank accounts with additional benefits.
Alternative Solutions for Banking – Wise
Wise is a fintech company that was established in 2011. Your Wise account will offer fast, cheap and convenient money transfers. Multi-currency transactions are quick and easy with a Wise business debit card.
Expat Bank Accounts in Singapore
Each type of bank has its pros and cons, and it is important that you research current accounts and trends to find the option that would suit your personal needs best.
Expats
For expats, it is best to open a savings account with multi-currency capabilities and make use of favourable exchange rates. In Singapore, the most popular bank for expats is UOB, which offers great rates for overseas expenses. A bank that offers a great multi-currency account for savings is HSBC.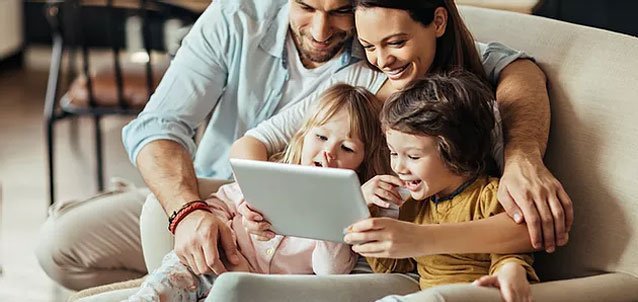 Requirements for Immigrants who want to open a Bank Account in Singapore
Before opening a Singapore account, you need to be able to prove your residency status. You can use your Employment Pass to do this. You will also need to provide proof that you have lived in Singapore for long periods of time before you can open a bank account.
If you do not meet these requirements, you can contact the bank to find out of they can accommodate you anyway; some banks would be able to.
If you come from a country that is blacklisted in Singapore, then you will not be able to open a bank account. Individual banks will furthermore have their own non-cooperation list that can make it harder for you to open a bank account. Meeting requirements is essential because they have been put in place to combat money laundering.
You will need to submit the following required documents should you qualify to open a bank account:
Proof of Employment or Enrollment for Studies.
A Passport to confirm your identity.
A document to confirm your residential address, such as a utility bill, local telecommunication bill or bank statement from another bank if you already have an account in Singapore.
You might also require a reference letter from your bank in your home country as well as a rental agreement for a property in Singapore.
Bank Accounts for Singapore Citizens
In order to open a bank account as a citizen, you must be 18-years or older. If so, you will be able to speak to a teller directly in order to open a bank account. It is important that you establish the bank fees and minimum initial deposit amount before you open the bank account.
Depending on which bank you select, you will likely need to show a proof of address or an ID. There is a minimum balance that must be maintained in the account daily, which the bank will discuss with you during initial consultations. This amount varies from SGD 500 (Singapore dollars) to SGD 3,000.
Failure to maintain this minimum amount will result in a "fall below fee", which acts like a fine. This amount is charged daily.
Multi-Currency Accounts in Singapore
While come savings accounts have multi-currency add-ons, there is also the option to open an exclusive multi-currency account. This option is available to anyone in Singapore. This type of account works best for people who routinely send money out of the country and those who travel a lot.
This type of bank account allows the account holders to hold multiple currencies at the same time without carrying high conversion costs.
Online Banking Platform in Singapore
Most banks will be equipped for online banking, even if you cannot open a bank account online. These accounts can also be multi-currency equipped. Having a bank account, whether it is a multi-currency account or not, that can be managed online is great for people who travel often and cannot always come to a bank branch in person.
Bank Account Types
While there are some standard types of bank accounts, there might be some individual variations among different banks.
The main bank account type is the current account. A current account is meant to hold money for shorter periods of time and is generally seen as a transactional account. Current accounts are set up to make easy and quick payments, so many of them will be equipped with electronic money features.
This type of account will have a minimum initial deposit rate and a minimum average daily balance rate as well. They usually are not interest-bearing and have relatively high monthly fees, especially when they are equipped with the latest electronic money functions.
These accounts are usually managed both online and with a debit card and most accounts like this will include some kind of basic insurance on deposits.
A regular savings account holds your short-term savings or your emergency fund. Most saving accounts will have a basic interest rate with bonus interest rates at higher tiers. In Singapore, there are banks that offer high-interest savings accounts, and these are great when you are looking for something more stable and interest-bearing than a current account.
This kind of bank account can also be accessed online and comes with a debit card. Deposits are also insured in most local Singapore bank accounts.
A Fixed Deposit bank account is meant to hold your money over long periods of time. You can expect an interest rate that is higher than most standard savings accounts but lower than riskier long term investments.
While this account can make a lot of accrued interest over time, it is risky to withdraw your money before the maturity date. Once you reach the maturity date, the deposited amount plus the interest is paid back to you, but trying to withdraw before then might result in a total loss of all accrued interest.
Lastly, a business account is specifically suited to business transactions. Interest, insurance, and taxes related to a business account will be subject to business laws in Singapore. The minimum initial deposit is fairly high because the money moving in and out of the account is generally quite high as well.
Part of your required documents for most banks will include a business registration. When opening this kind of bank account in Singapore, it is important to check whether the account is suited to sending money abroad should this be needed for your daily business practices.
Monthly fees for business accounts can be quite high, and electronic money regulations are strict in order to avoid fraudulent activity.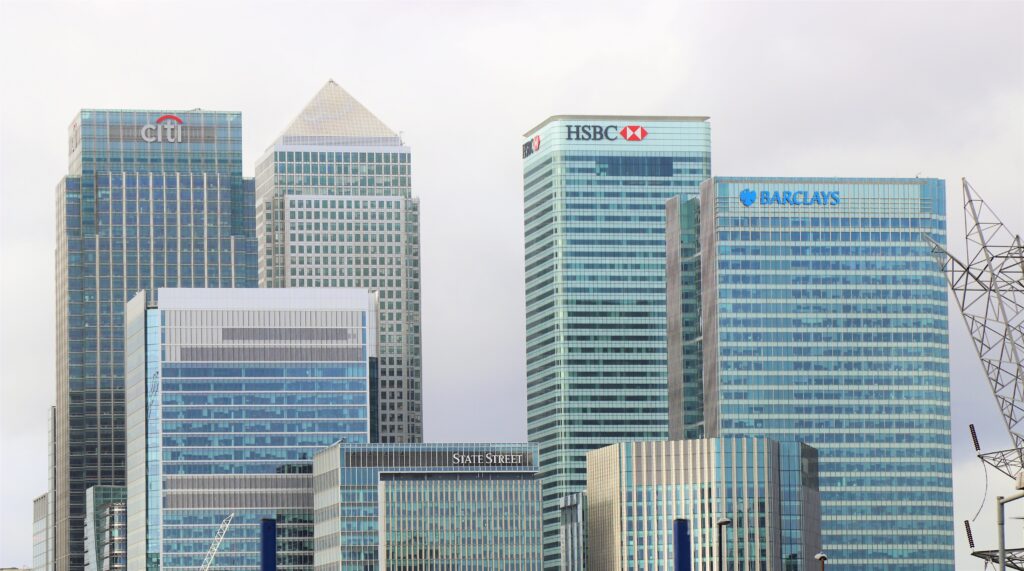 Things You Need to Ask Before Choosing an Account:
Can I open a bank account through an online application?
Not all banks will allow this, even if you can manage the entire account online once it is open. Opening a new account would usually involve visiting the branch. The need to visit the branch, in this case, is often a measure to avoid fraudulent activity.
What are the banking features I can expect from this bank account?
Understanding what kind of features your type of bank account offers is important. While you might be following attractive interest rates, you need to bear in mind that the interest is not the most important thing about a bank account. You might need to do international transfers at some point and can find that this is not a feature offered on your account. This will be difficult to work around.
Can new customers get instant approval on their bank account applications?
Perhaps the largest banks would offer a service like this, but it is unlikely that a smaller bank would be able to do this. When you open a bank account in Singapore, especially when it is a new bank account, and you have not been with that specific bank before, then there will be some kind of approval process. Often a bank offers account tiers, and they would need to establish which tier you would fall under based on monthly income, taxation, marital status, credit record, etc.