Whether you have entered Singapore via the Foreign Artistic Talent Scheme, the Skilled Workers Scheme (PTS Scheme) with an employment pass or personalized employment pass, or whether you are a foreign investor here under the Global Investor Program, or simply a foreign student; many an S-pass holder wonders when they should commence their Singapore permanent residence application.
We here at SPIC can guide you through your Singapore PR application. If you use our services, we can also help you track your Singapore permanent resident status once you submit your Singapore PR application form. Our goal here at SPIC is to ensure that you are granted Singapore PR and, if you so wish, eventually Singapore citizenship.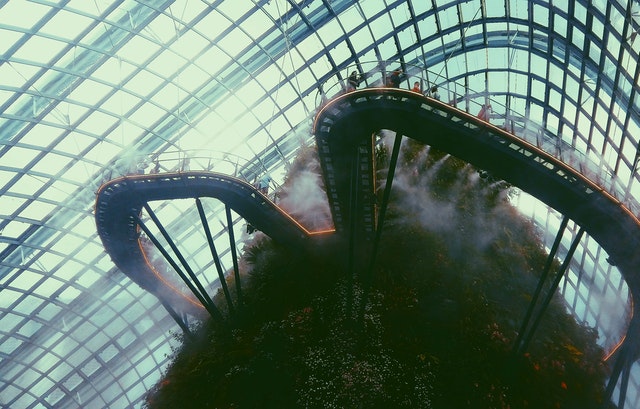 Best Time for Singapore PR Application
Many people who move to Singapore and start working here as work pass or s-pass holders begin to wonder when they can apply for Singapore permanent residency. The most basic answer to such a question is that a fundamental requirement for your application is that you must provide six months' worth of payslips from a Singaporean employer as part of the Singapore permanent residency (PR) application.
If you can provide that upon entry into Singapore, then you can theoretically apply on the day of entry. However, it is strongly advised to wait before applying. Living in Singapore for a few months, at least, before trying to apply for permanent residence will always count in your favour because it shows the ICA that you are committed to staying in Singapore and that you have integrated into society and your local community.
They want to make sure that when they grant permanent residency to someone, it is a person who will fit into society in Singapore and the best way for them to determine that is if you have been living and working in the country for a while before you apply.
The type of employment pass that you have will also determine when you can apply for PR. You will also need to have a good relationship with your employer when you submit your PR application because there is a section in the PR application form that your employer must complete.
It is important that you learn everything you possibly can about the different schemes before you decide which one to apply under. The scheme that you select will determine a lot about where you apply and what kind of evidence you want to include in your Singapore PR application.
For example, the Investment Scheme is an initiative from the Singapore Economic Development Board, and the kind of Singapore PR application that one would submit for that scheme is entirely different from what you would submit for the Arts Scheme. A foreign student, on the other hand, can access the e-Service with their Foreign Identification Number, whereas an Investor will apply directly with the board and will not apply on the e-Service.
Although the PTS scheme is the most popular, and most foreign workers will fall under that scheme, there are other schemes that may apply to an individual under certain circumstances that can be a better option. SPIC has years' worth of experience with Singapore PR applications, and we can help you navigate these uncertain waters towards your permanent residency and eventually even to obtaining your National Registration Identity Card registration.
The ICA also takes in the following considerations when you apply for Singapore PR status:
The longer you have been in Singapore, the more convinced authorities are that you plan to stay in Singapore permanently.
The stability of your job in Singapore and your employment background.
A lot of weight is placed on your educational qualifications and where you obtained them.
A more established employer with better credentials can also count in your favour.
Charitable and volunteer-based contributions that you have made to your community and Singaporean society as a whole.
Any family ties you may have in Singapore.
Your current salary and overall financial well-being.
Your personality and character.
The goal of the ICA PR application process is to make sure that individuals who are granted PR status are law-abiding individuals who will fit into Singapore society and not become a burden.
Approval Letter
The approval letter is the gold standard of a permanent residency in Singapore because it means that the Immigration and Checkpoints Authority has decided to grant PR status, and your PR certificate is being printed.
But not everyone receives this golden letter on their first application, and receiving a rejection instead can deeply impact your immediate or future applications. Singapore immigration is difficult territory to traverse, and it is challenging to manage a successful PR application on your own.
We can help with online submission and getting all the required documents in order. It is actually important to get all the documents right and get them in the correct physical order. Including all your documents is not enough for a successful application.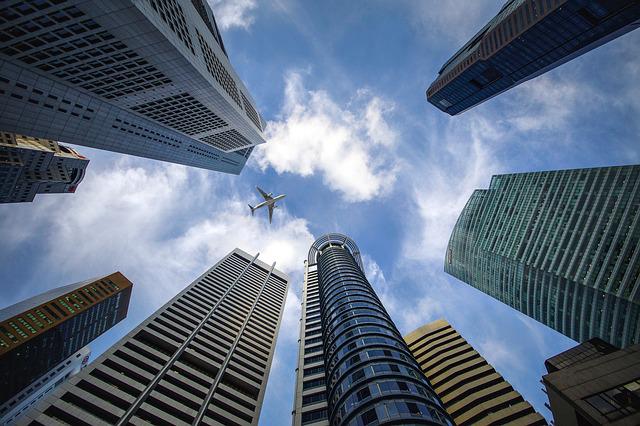 Pros and Cons of Singapore Permanent Residence
Pros
There are quite a number of direct pros related to getting a PR status in Singapore.
You can include your dependents (children and a spouse). This only applies to unmarried children under the age of 21. School-aged children of Singapore permanent residents have high priority for entry into public schools of your choosing.
You are able to travel in and out of Singapore without visa restrictions. When your PR status is granted, you receive a Blue Card, which serves the same purpose as an identity document. Also less need for a re-entry permit stamp.
You can change your job without needing to apply for a new work permit.
You will be able to apply for a Long-Term Visitor's Permit for your parents.
As a Singapore PR, you enjoy higher loan priorities.
There are various financial and tax benefits for a Singapore permanent resident.
There are several housing-related benefits for someone who has Singapore permanent residence.
A Singapore permanent resident (PR) will also eventually be able to apply to become a Singapore citizen. You are not able to apply to become a Singapore citizen without PR.
There are also better career options for individuals with Singapore PR.
There is better access to healthcare for a Singapore PR.
Cons
While there are clearly many pros for a Singapore PR, there are also some cons:
Dual citizenship in Singapore is not permitted. So if you become a Singapore PR, you must renounce your foreign citizenship.
You will be required to contribute towards the CPF (Central Provident Fund), which means that you have less cash in hand at the end of the month.
If you denounce your PR or citizenship, you can only withdraw a lump sum from your CPF.
If you have male children under the age of 16, they will be required to participate in National Service once they reach the age of 16.5 years.
The need for medical tests, including an HIV blood test.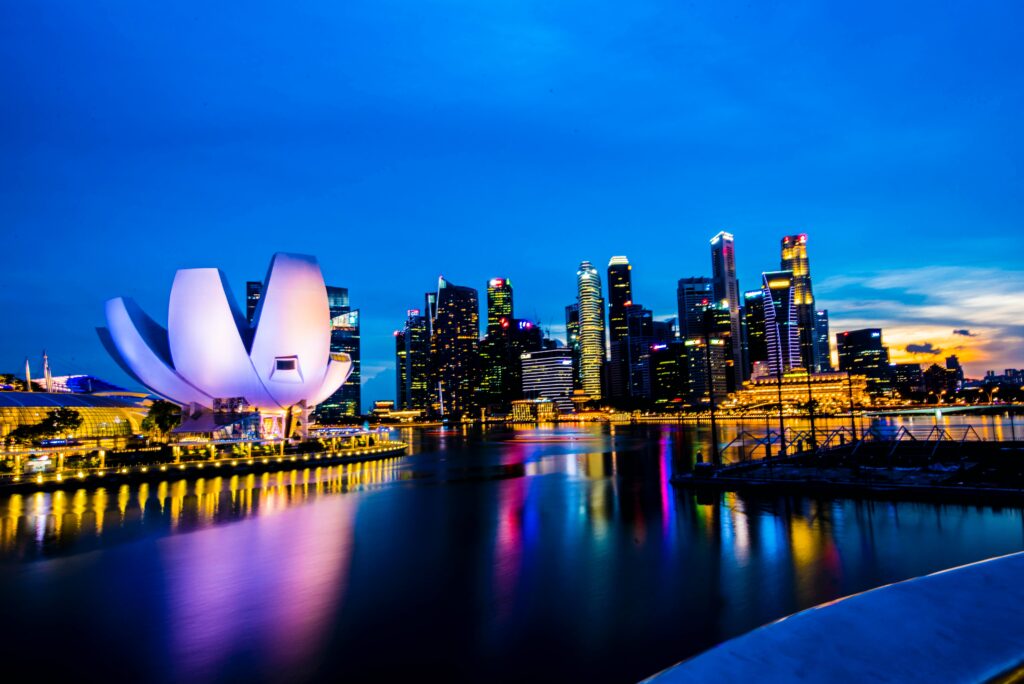 When to Apply for Singapore Citizenship
Only people with Singapore PR can begin to think about applying to become a Singapore citizen.
Male Singapore Citizens
All male Singaporean citizens and children of Singapore PRs are liable for mandatory national service from the age of 16.5 years when they need to register. Their service starts when they reach the age of 18 and will last two years, after which they enter into Operationally Ready National Service until the age of 40 or 50, depending on their rank.
Losing one's PR status does mean that the responsibility for NS is forfeit as well. Even males who were previously Singapore citizens but have renounced their citizenship will still need to meet their NS requirement.
Leave Singapore
It becomes pretty difficult to permanently leave the city-state of Singapore if you and your family have been granted PR. Your sons will still be liable for National service if you all renounce your permanent residency and leave the country. This is something that Singapore takes very seriously.
You will also forfeit a lot of what you put into the CPF as you can only withdraw a once-off lump sum which often does not encompass the entire amount that you invested.
These are strategies to discourage Singaporeans from permanently leaving the city after they have been granted permanent residence.
PR in Singapore Common Challenges
Some of the biggest challenges that a prospective Singapore permanent resident faces are as follows:
The high rejection rate of PR applications. While tens of thousands of applications are received each year, the ICA only approves are 27,000 annually.
Not having up to date knowledge of the latest ICA policies.
Not understanding how the new e-PR application system works.
Not being sure when is the best time to apply for Singapore PR.
Trying to apply with insufficient supporting documents.
The time it takes to complete a good quality Singapore PR application.
Difficulty deciding which scheme would be best to apply under. There are specific schemes based on your individual case and talents, as well as what type of pass holder you are. (Someone with an Employment Pass will not apply on the same scheme as foreign students, etc.)
Underestimating the importance of a quality cover letter.
Missing some required documents such as educational certificates or startup business registration documents.
Not updating personal details or changes to an existing business operation when changes occur during the Singapore PR application; this includes failure to report a subsequent legal marriage.
The process can seem overwhelming to an individual person, but here at SPIC we have years of experience with it, and we can provide you with the best possible chance of approval. If you have previously been rejected, we can assist with a subsequent application attempt. In fact, we can step in at any point during the process. Contact one of our consultants today to find out more!