What you need to know before travelling to Singapore
Singapore's diverse ethnic makeup and harmony between racial groups is legendary. The residents of modern-day Singapore proudly share their ethnicity with other ethnicities that make up the total population of Singapore today. There are many Indians, Chinese, and Malay people who regularly share celebrations like Chinese New Year. It is not uncommon to see various ethnic groups living together in Singapore in harmony as it is one of the most racial and ethnically accepting countries in the world. The ethnic composition is extremely rich due to all of the immigrants who make their homes in Singapore.
The Singapore government recognizes four languages: English, Tamil, Malay, and Mandarin. While the national language is still Malay, English is spoken most often and is the official language for business. On the streets, many people of Singapore speak what academics like to call Singapore Colloquial English and locals call Spinglish. While this is not one of the official languages and is not even a real language per se, it is so widely spoken by the locals that even permanent residents will learn to speak it with the resident population after a while.
The original inhabitants of Singapore were Malay fishermen. These Malays came from Peninsular Malaysia. In 1819 a British colonial administrator by the name of Sir Stamford Raffles arrived and established the first British outpost. Schools were subsequently established in native languages. By the end of 1823, Singapore had its first constitution that notably outlawed slavery. Merchants and migrants began to move to Singapore, and commerce increased rapidly. Most of these migrants came from Ceylon, Indonesia, India, the Southern provinces of China, and the Middle East. These migrants bought a diversity of skills with them, they were hardworking, and the western constitutions bought clear principles and disciplined business practices. This combination is at the core of Singapore's success and is widely attributed to why Singapore society has remained stable throughout its vast development.
Different Ethnic Groups, Ethnic Communities, and Cultures
Chinese, Malay, and Indian Locals
The Singaporean population today is a melting pot that consists of 77% Chinese, 14% people from the Malay Archipelago (the second largest ethnic group), 8% Indians (the third largest ethnic group in Singapore), and 1% Eurasians, with some people of other descent. Ethnic groups celebrate their own festivals and events, observe their own religions and will also celebrate other cultures; many will adopt a second language while in the country.
Festivals
It is not uncommon to see different populations celebrate major festivals like Chinese New Year or Hari Raya Puasa together. While other countries that surround Singapore continue to struggle with ethnic tensions, the people of Singapore are fairly respectful and sensitive to other cultures. Ethnic temples can be found in Chinatown, Little India, or Geylang, and they celebrate their cultures openly. Surrounding suburbs will often join in on the celebrations. Despite this tolerance, it should be noted that some nationalities, such as Indians, have a slightly harder time attaining permanent residency from the Singaporean government. At the same time, it remains fairly easy for Malays.
Food
A number of different cuisines are commonly found in Singapore. Anything from French and Spanish to Indian and Chinese or even Fusion are widespread. These cuisines thrive within the hawker markers that the resident population frequents, regardless of ethnic group. The largest ethnic group in the city-state remains the Chinese, so the main culinary influence has been the Singaporean Chinese migrants, with other influences coming from all over Asia, not least of all the Singaporean Indians. We discuss different cuisines in more detail later in the article.
Harmony
While different cultures are evident throughout the city-state, even some British colonial period influence remains in the architecture that can be found around the city. Part of what it means to be a Singaporean is to be integrated with other ethnic cultures but still to be true to your own heritage. Little attempt is made by the greater community to fully absorb and assimilate a smaller ethnic group and its culture. Unity through individuality is at the core of Singapore society.
Nearly half the population have a strong connection to both a Singaporean identity and their own ethnic identity. Only 14.2% identify with their own ethnic group first, while around 35% identify first as Singaporeans. In 2019 there were 4,026,200 natural-born residents of Singapore and 340,751 people in Singapore who came from elsewhere, with only around 217,200 retaining their overseas citizenships.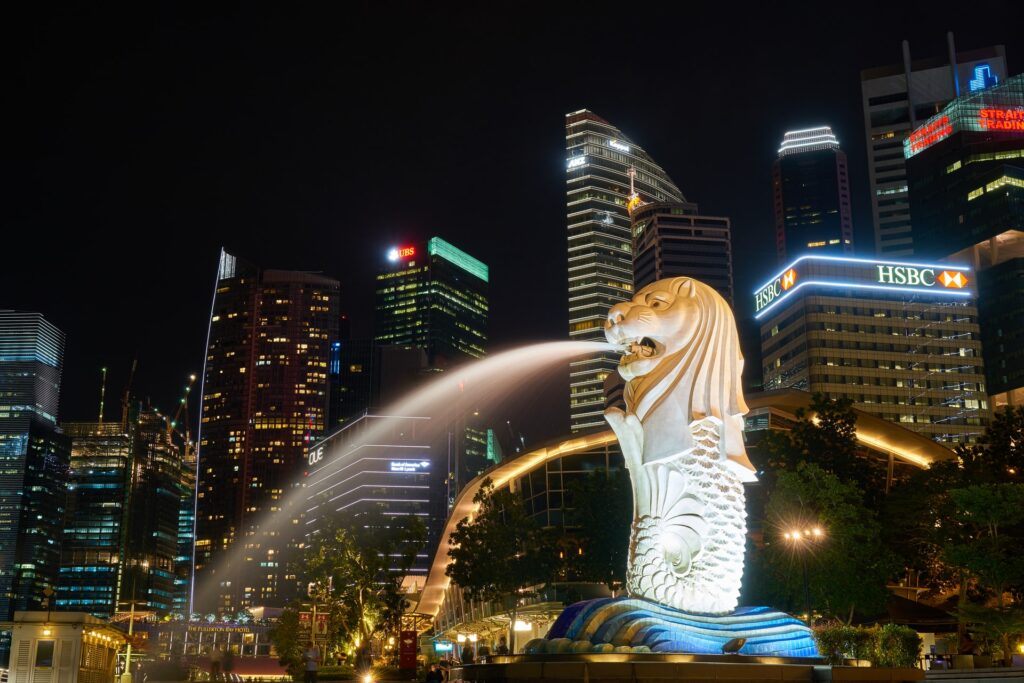 Indigenous Population
Records indicate that the earliest settlers came from the 2nd century when they established a trading post that connected Southeast Asia with the Mediterraneans and Tamil Indians. These settlers were called the Orang Lauts, and Singapore was initially considered part of the Srivijaya Empire. Eventually, the Tamil Emperor Rajendra Chola I invaded it in the 11th century. Some evidence exists of Chinese tombs in Singapore that date back around the Later Liang period, which suggests that Chinese people had lived and died in Singapore between 907 and 1274.
A prince of the Srivijayan empire fled his home and settled a small Malayasian kingdom called the Kingdom of Singapura in 1299. When the kingdom fell in 1398, it fell under the leadership of different empires until the Malayan sultanates were destroyed by Portugal in 1613. Before this prince came along, the island was under the Johor Sultanate, and there were only around one hundred Malays living there. There were also around 150 Orang Laut and about 25 Chinese; within only a few years, the Chinese would become the largest ethnic group in Singapore.
Modern Day Singapore
Today, the vast majority of the naturally born Singapore citizen population consists of descendants of immigrants and foreign workers. Only the Malay people are truly indigenous to the area. Most of the immigrants originally came to Singapore because of Dutch trading restrictions, especially Indian residents. Within six months of declaring Singapore as a free port, the population had increased to around 5,000, with the majority of the resident population at the time being Malays. When it was declared a British settlement, the Chinese also started to migrate to Singapore along with other ethnic groups from more developed nations.
By 1825 there were more than ten thousand residents of Singapore, and the Chinese had outnumbered the Malays; today, the Chinese make up two-thirds of the resident population in the country. In 1871 the population numbered almost 100,000, with more than half of them coming from China.
Most of these people were men who would eventually return home once they had made enough money. It was only in the mid-twentieth century that migrant workers began to remain permanently in Singapore and bring their wives and children with them. They would form the foundation of Singapore's modern population and would bring with them foreign talent and people from every age group.
Singapore only attained independence in 1957. At this time, citizenship was granted to people who had been born in Singapore or Malaysia, British citizens who had been in Singapore for at least two years, and others who had lived there for a minimum of ten years. This increased freedom for the government to adapt business practices and even education to meet the individual needs of society better. A notable element that was retained is while native language education is considered important, the main medium remains English which means that the majority of the population can speak English, even older generations.
On 16 September 1963, Singapore, along with Malaya, Sarawak and North Borneo, became Malaysia. Within two years, by August 1965, Singapore had seceded from Malaysia. In the modern-day, Singapore citizens become so through registration, descent, or birth. While Singapore has a considerably high population density, it remains one of the most efficient nations in the world, with a fantastic infrastructure, including public transport, and a largely diverse pool of talent residing in the city. An essential pillar to the good of Singaporeans is the mutual respect that the country expects from every person who spends time there.
Economic Development and the Singapore Dollar
As an economic hub, Singapore has few natural resources to its name; a large part of its wealth resides in foreign investment. Despite this, the country continues to maintain high rates of economic growth through growing industries, including everything from textiles to oil refining. Its free-market commerce opportunities also make it a fantastic place to make a business investment in the offshore market.
Today the value of the Singapore dollar stands as follows:
1 US Dollar can buy around 1,30 to 1.40 Singapore Dollars (SGD)
1 Euro buys you between 1,40 and 1,50 SGD
1 Pound Sterling will fetch between 1,70 to 1,80 SGD
These numbers place it in a far stronger position than other currencies in the Southeast Asian market, making the Singaporean economy ideal for western investors.
Furthermore, the low birthrate in Singapore has shifted attention of the ICA to the need to acquire young families among the immigrant population, thus resulting in an influx of PR applications submitted by this demographic to be approved above older, more economically successful groups. Of the total population of Singapore, the median age of the workforce is 43-years and rising, with the median age of the average Singaporean being 42-years. This is generally regarded as a fairly advanced median age for any country.

Culture in Singapore
Due to its melting pot of ethnic groups, Singapore sports an incredibly rich heritage that mixes European and Asian heritage. Influences from China, India, and Malay are plentiful. Everything in Singapore reflects this richness of culture, from the architecture to the different ethnic centres like Chinatown, Little India, and elements like Singlish, which incorporates Malay, Teochew, English, Hokkien, Tamil, and Cantonese!
In order to protect the vast range of ethnicity in Singapore, the constitution strictly forbids racial discrimination as well as discrimination based on descent and religion. Multicultural policies are heavily promoted, as opposed to cultural assimilation. This allows groups such as the Indians to proudly celebrate their Indian heritage without fear of persecution from the rest of the population. In fact, other ethnic groups might even share in Indian celebrations and share in the pride of their Indian neighbours.
Behaviour tends to be influenced largely by religion and language. This is quite clear in Singapore's society. Those who speak English identify more with western culture and are often Christian. Those who speak Chinese draw on Chinese culture and Chinese Confucianism. Individuals who speak Malay lean towards the Malay culture, which links quite closely to Islamic culture.
Cuisine
Much like the rest of Singapore, there is no single ethnic group that reigns over Singapore's cuisine; the resident population is multiethnic, and so is the food. One could argue that the main contributors have been the Chinese, Indian, and Malay, which makes for vibrant and colourful dishes.
The resident population believes that a select few dishes that are considered native to Singapore actually predate its colonization. For example, include betel quid, biryani, and laksa. That being said, there is no real information on when these dishes arrived in Singapore. The culture of Singapore's cuisine lies in the heart of the hawkers that permeate the country. These can be found in several large hawker centres across the city. These hawker centres are safe to visit, even at night (as long as you are careful of pickpockets), and offer marvellous dishes at incredibly affordable prices.
The mid-1800s saw the first hawker stalls, and these were mainly dedicated to street food. In 2020 this surviving hawker culture was listed as an Intangible Cultural Heritage by UNESCO. Due to the affordability and variety of these street foods, few Singaporeans cook for themselves, preferring to dine out. This makes the hawker and street food industry a thriving business opportunity for the locals.
Dishes such as chicken rice, chilli crab, fish head curry, and kaya toast are all considered to be Singapore dishes, although they find their roots elsewhere in the world.
Multicultural Attractions in Singapore
The Sri Mariamman Temple is one example of some of the local attractions that shine a light on the multiculturalism that Singapore is known for. It clearly shows how the underpinning of the society is religious freedom and freedom of ethnic expression for any and every ethnic group that makes its home in the city-state.
While English is the main language of business, it is not uncommon to find people speaking Indian, Mandarin, or even the Malay language. Everyone from University graduates to fishermen and day labourers has something to add to the vibrant heritage of the land area that is Singapore.
For many people, the local street food market becomes their source of business and a way for them to provide for their families. These hawker markets are filled with mind-blowing culinary experiences at affordable prices. They are the livelihood of many residents and remain a fundamental business opportunity for countless locals and migrants alike.
Tourism in Singapore
While the tourism industry across the world has seen a large degree of decline since the COVID-19 pandemic, Singapore remains resilient despite this decrease in visitors. This is largely attributed to the successful management of the virus within the city. While the city itself is small, there are a lot of things to explore around the country. And something that adds greatly to the success of the nation as a whole is the quality of basic services. It is of great importance to the local economy to maintain its high standards.
Income from tourism continues to develop the local economy, and it preserves local cultures like the hawking centres. Intercultural relationships in the country rely on the daily life of Singaporeans but also on the ebb and flow of the tourism industry in the city-state. Access to all areas for the purpose of fun or work is easy to achieve via car or public transportation. Power supply is consistent across the island. Whether you want to visit Singapore or move your entire life there, it is a great idea to catch some duty-free shopping, glorious scenery, or bask in the local culture.
What Makes Singapore so Attractive?
The multicultural society and racial harmony in Singapore is definitely a positive factor for most visitors. Initiatives like the housing and development board and Singapore's great medical system are also very attractive to individuals looking to immigrate. English is a common language among Singapore's population today and it remains a free port meaning Singaporean citizens have access to goods at affordable prices. Cultural differences enjoy remarkable tolerance in the local community and the multicultural society makes up the proud national identity unique to Southeast Asia. The ethnic integration policy has also meant that country's population, however vast and varied, is equally divided, especially in the case of public housing. Religion is shared and respected with the community, racial differences are celebrated and the sense of shared society and community on the island is palpable. Many Singaporeans enjoy a high degree of intercultural interaction within their community and society which ensures social cohesion with other groups. Everyone from the Indonesian islands to the UK are readily welcomed. Ethnic enclaves are discouraged by the government.
Furthermore, Singapore is a member of the United Nations, the Prime Minister's office is a source of strength and support for the island population, the government is strong and steadfast without much political unrest, and if you play your cards right you can live right along the Singapore River. And the island is so small that Changi airport is only a short drive from wherever you may be.
In Conclusion
With each new census that the Singapore Department of Statistics releases, the percentage of ethnic groups in the population shifts just a little bit, but despite this, Singapore thrives on its diversity. The Singapore Department of Statistics conducted its very first census following independence in 1970 and has kept up the tradition of completing a census every ten years. According to the Department of Statistics, despite its low birthrate, the population of Singapore continues to increase every decade.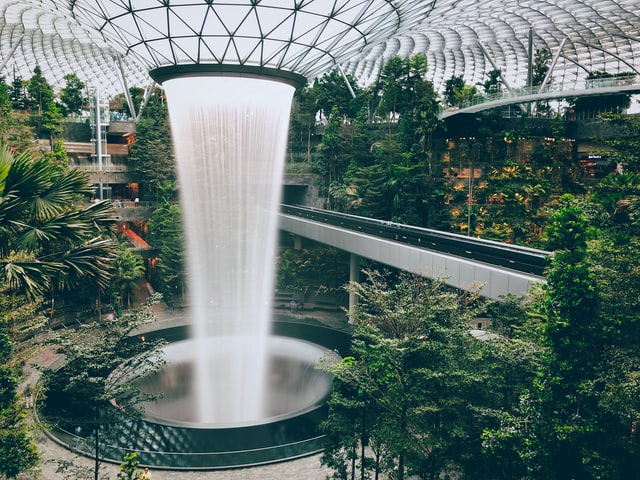 Frequently Asked Questions
What percentage of Singapore's population are foreigners?
Recently data indicates that around 40% of Singapore's population consists of foreigners. This further suggests that immigration services are extremely busy, and the population is extremely diverse. While this has been the case in the past, there is a general tightening of regulations and expectations for those wanting to make their new home in Singapore. The increase in its popularity has forced the matter to be reliant on more control from the government. The quality of immigrant allowed PR or Citizenship status in the land has increased, and even the fee that immigrants need to pay is on the up and up.
What are the cultural values in Singapore?
While Singapore places great value on their vast ethnic diversity, there are still some traditional and more conservative cultural values to consider, and this sometimes becomes a subject of contention among the liberal west. Some people coming to the island might get a sense that some laws in Singapore are wrong (by western standards), including laws against same-sex intimacy between men. Of course, this law still stands in large parts of Asia, but because Singapore is so progressive, it should stand to reason that such conservative laws are abandoned. Regardless of how one feels about such things personally, it is important to show the proper respect for the local laws within any of the countries that we visit.